I woke up hungry. The night before Halloween, energy filled the air. Fog and haze, wicked hot witches and costumed weirdos got one chance a year to let their inner freak out. Wearing masks is not a new norm. Amongst ladies from the 70's and wizards related to Potter, I found myself with my camera. "I hate judgmental people," she told me. "I like you." I made a few moments with my device, and otherwise proceeded to party. I think festivities may bring out the best of people. Smiling, dancing, and laughing- you could see a party's atmosphere. Free lessons on how to bachata and freshly formed connections made up for the scares this weekend. Any made-in-5-minute costume might not get attention, but even in dress-up and make-believe, it's the little things. A black turtleneck and chain might make you look like Dwayne 'The Rock' Johnson, but a strap branded with Canon on it means you're a photographer. I saw many portraits the night before Halloween. In the lighting present, I chose not to take them. The moments we spend collecting memories, we don't pay attention to forming them. Many events, phone screens rather than lighters come up. Instead, tonight I say men dance and be merry, women bump and grind- everyone got into it in their own way. I envision getting personal close-ups of all the creepy to the cute. Instead, I cut loose and saved a few cool scenes. The time I got back, the witching hour passed. The sun was due to rise.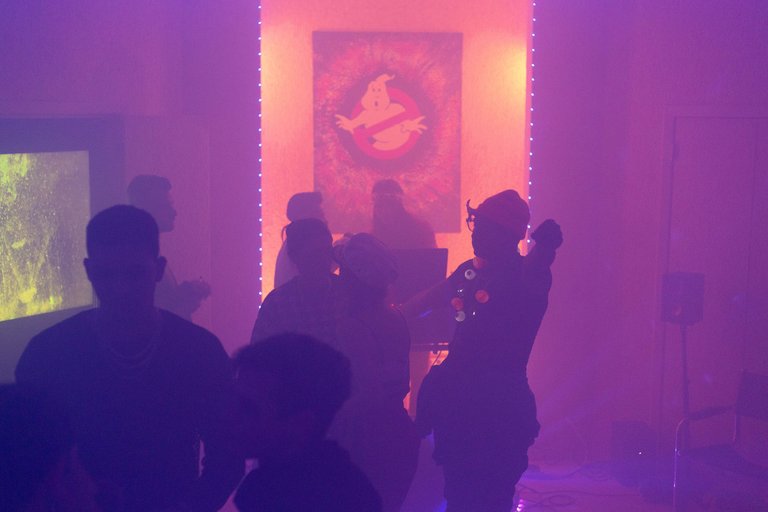 Some things you see clear. I don't mind foggy.
Thoughts of that night came up as I waited for food. Tonight's haunted house might be fun, I reasoned. It was... for different reasons. Life's not so picture perfect. Sometimes, shit hits the fan. Fathers, for example, seldom have backup plans. They live on-the-fly, like a messed-up order. "It's just a burger!" One guy simply could not contain himself waiting for his meal in line. Some parents I know, they're all over their son about investing, making money and a job- he's out on the streets pushing people images and stories for a nugget. Meanwhile, pops has no idea what he's buying at the stock market, like he didn't write a grocery list. Is there any wonder Dad wants to do things himself? If someone's involved, they're blocking progress but if he's in charge, at least he knows no one will chew him out if he messes up- or the fog machine sets off the smoke detectors.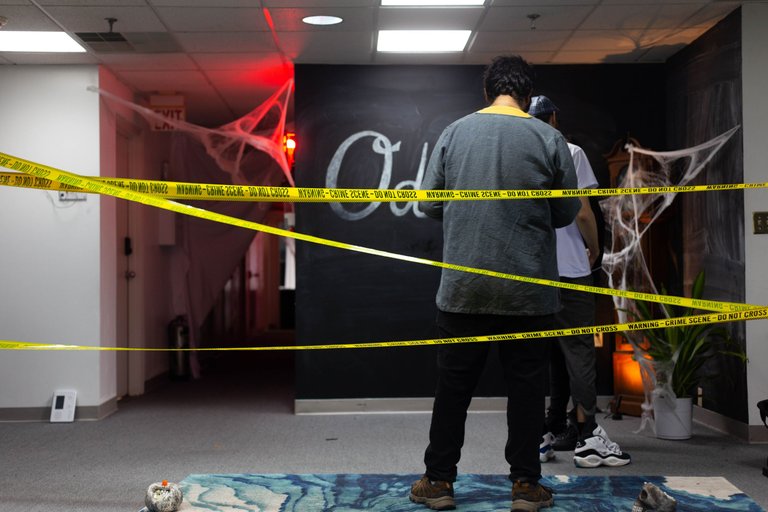 Firemen with pikes and axes? Frightening stuff.
Some people sound like fire alarms. They require a whole department come out lickety-split to fix an issue. Babies still poop their pants themselves. Folks just cannot be asked to settle matters nor according to others' directions. My two cents, I oughta keep to myself for two reasons. One, I'm broke. I don't got it like that yet- enough to be giving game for free. Two, if I collect my two cents enough I might have enough for me to charge folks for my two cents. Funny thing about tips. We all love them, but they're cheap if they're free. For some reason, if you charge a hefty sum, you must know what you're talking about. A lotta in-betweeners, fence sitters, forget some of us drop gems for free. The phonies charge. Those giving out freebies aren't dumb, they just wanna make a change.