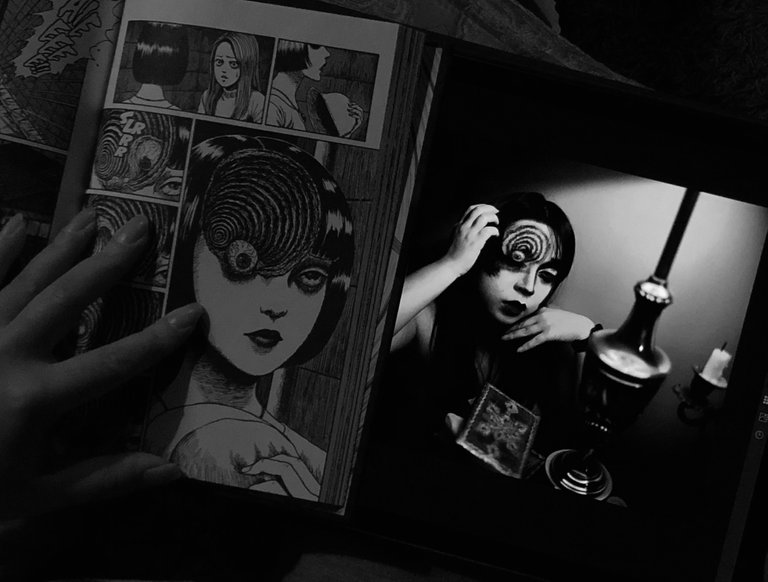 There are two types of girls when it comes to Halloween. The ones that take advantage of the free pass to dress sexy and then there's me.
I love Halloween and all the disgustingly grotesque makeup looks to go with it. Take a cute girl and make her terrifying? Sign me up! I spend most of my year watching special fx videos and dreaming about the day when I'd have the courage to try sclera contact lenses. They up the creep factor for any look! I used to attend Minneapolis' Zombie Pub Crawl. This was before the tickets got expensive and the event lost its luster. I'd take my favorite characters, bloody them up or zombify them! This event used to fuel my creativity.
The last couple of Halloween's, @guthrie and I have been a pair. We would've done the same this year but I ran out of cash for my half of the costume. Hence, the spooky makeup. I have no problems with looking creepy but I worry about my little guy freaking out. He's either gonna say it's cool or he's going to act like it doesn't scare him. This was my first spin with this Uzamaki inspired makeup look. It could use some work but now I sort of know what to anticipate and how much time I'll need to recreate it. If you've never heard of Uzamaki by the talented Junji Ito, then I recommend you look it up!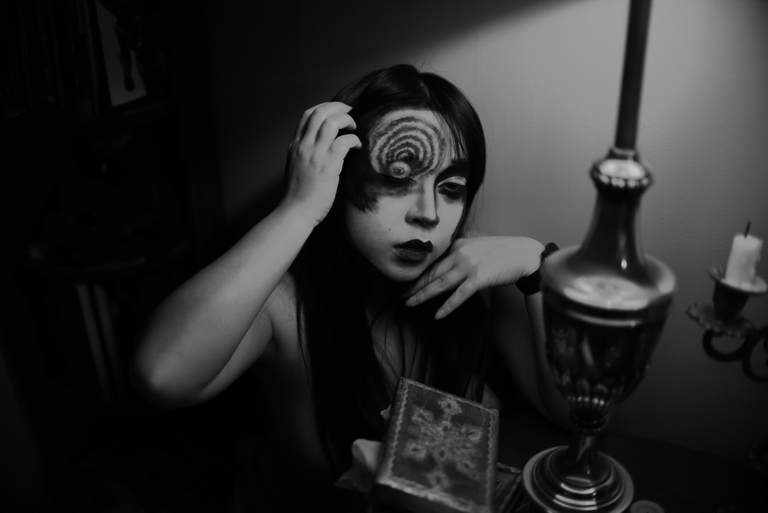 Photo taken by @kommienezusapdt and edited by me.
---
I gotta go to bed now. Sweet dreams! 🦊