Photographing mountain peaks is a passion project of mine. I Love the way the light hits them at dusk and dawn. Lighting up the peaks in hues of orange and red. The tallest points getting the last or first rays of sun. Watching the light climb higher and higher to the very top until it is gone. Almost instantly it shifts from warm and majestic to cold and dark. The mountains are a beautiful but harsh environment. They let us visit and even conquer them from time to time, but they are always in charge. Many people have triumphed and many people have been taken by them. They have a way of making you feel small and vulnerable like many forces of nature.
Maybe that's why we as humans are fascinated by climbing peaks, surfing big waves, chasing storms or soaring through the sky. We want to push our relationship with Mother Earth to see what our limits as humans are.
We are all just visitors here and the mountains, to me, are a reminder of that. Below are a few of my personal favorite shots from the Canadian Rocky Mountains.
Mount Robson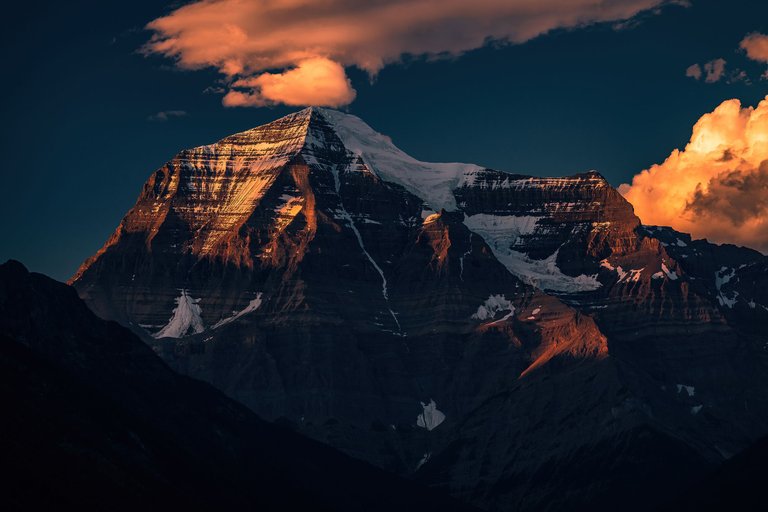 Mount Robson is the most prominent peak in the Rocky Mountains and the highest point in the Canadian Rockies. It stands 3,954 m (12,972 ft) tall. It towers over the beautiful glacial blue Berg lake. The Berg Lake Trail is a popular hiking trail through the valley below Mount Robson, offering stunning views of the summit (clouds permitting, which isn't often).
Faith, the Big Sister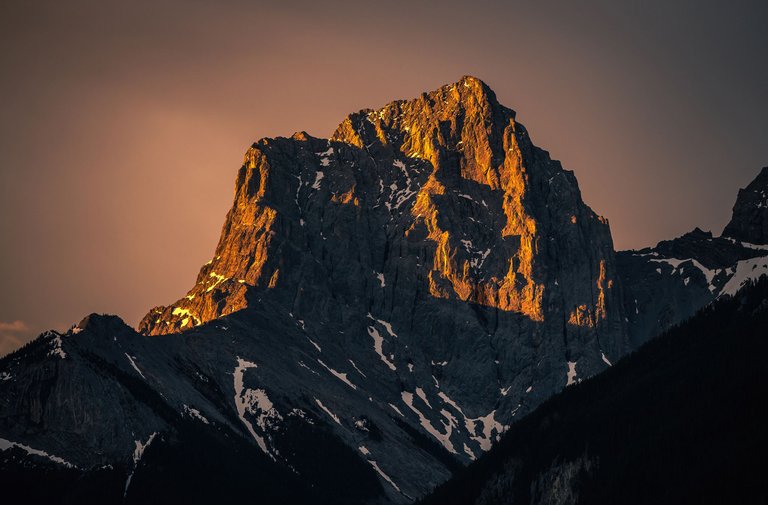 Faith is one of the three sisters in Canmore, Alberta. These three peaks are the most recognizable mountains in Canmore. The three icons are known as Faith, Charity and Hope, respectively known as big, middle and little sister. Standing proud at 2,936 m (9632.546 ft), Faith is the tallest of the three.
Mt. Rundle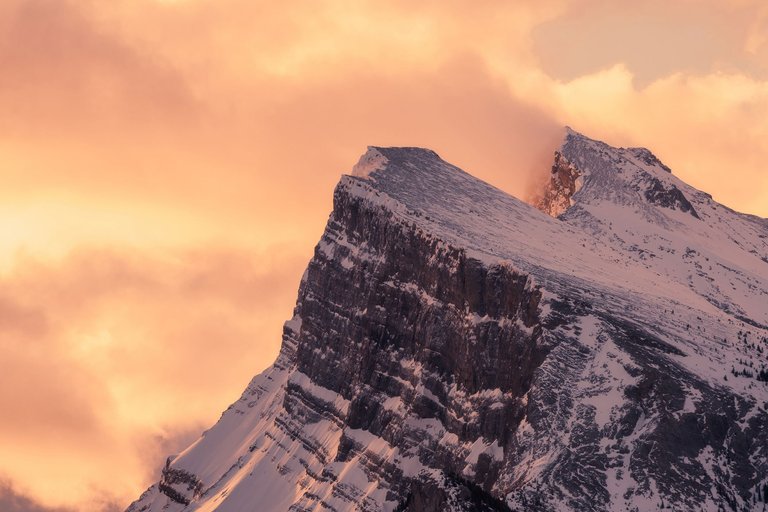 Mount Rundle is a 2,948 m (9,672 ft) near Banff, Alberta. It is most famously seen from the Vermillion lakes viewpoint, which is a popular photography spot in the area. It very much reminds me of the Dolomites in Italy and is indeed made up of dolomitic limestone and shale rock.
Molar Mountain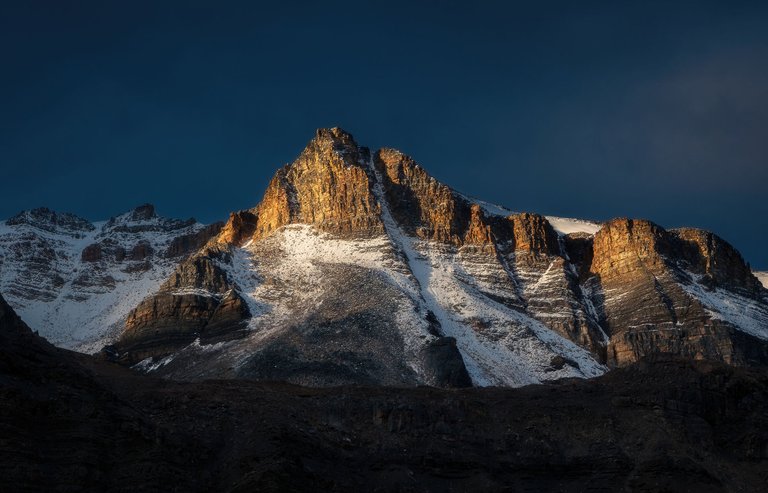 Molar Mountain is found within the backcountry of Banff National Park. It is a little more removed and therefore its summit doesn't see as much traffic as some of the other well known peaks in the area. It towers over the surrounding area at an impressive 3022m (9914.7 ft). Last year my girlfriend and I hiked the Molar Pass loop and admired this peak from the Fish Lakes Campground below. We got snowed on the first day of September, followed grizzly bear prints, saw mountain goats and had the whole campsite to ourselves for the night. A trip I will never forget.
Floe Peak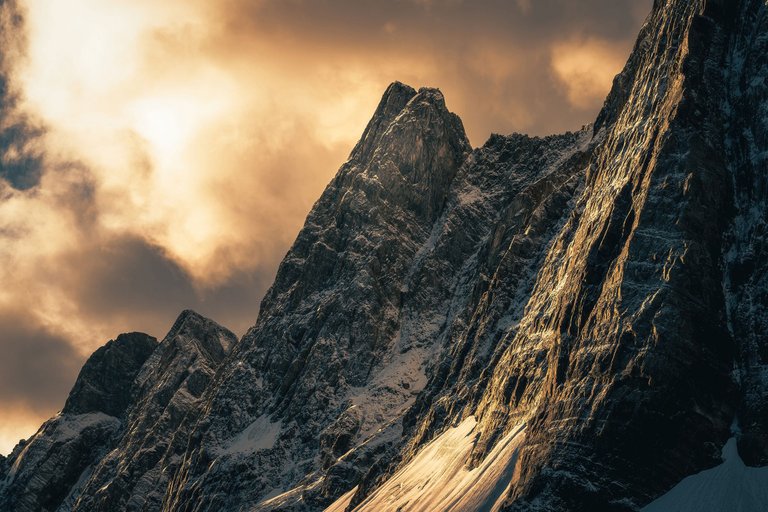 Floe Peak is a 3,006-metre (9,862 ft) mountain found on the Western border of Kootenay National Park in British Columbia. Floe lake that sits beneath is gigantic rock walls is one of the most beautiful and iconic spots of the Canadian Rockies. It is part of the longer Rockwall Trail, a 55km loop which most parties take about 3-5 days to complete. We stayed at the Floe Lake campground a few years ago. It was our dog Yuki's first backcountry experience and she did incredibly well, given we got rained on for hours and then snowed on as we got higher up. This seems to be a common occurrence in the Rockies 😅. It made for a cold night, but the views in the morning with a fresh dusting of snow made it all worth it.
If you liked these photos and brief backstories feel free to checkout my other Social Channels and available artwork below! 😀 👇
Social Media
Twitter
Instagram
Facebook
Website
NFTs