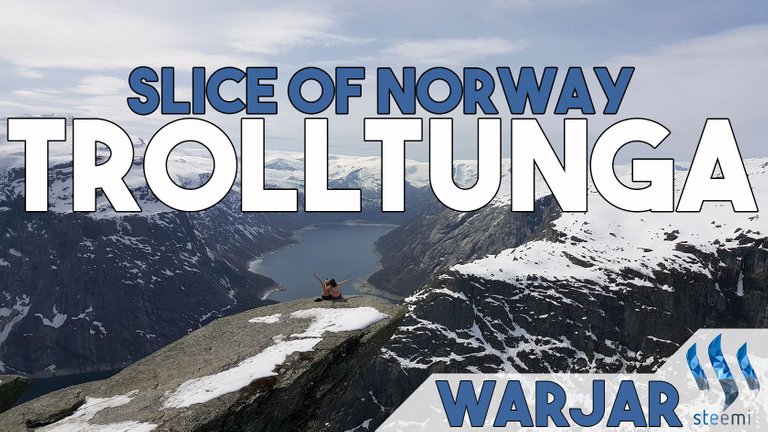 TROLLTUNGA - meaning "the trolls tongue". I think the pictures explains why the best. It is one of the most popular single nature attraction in Norway.


FROM BELOW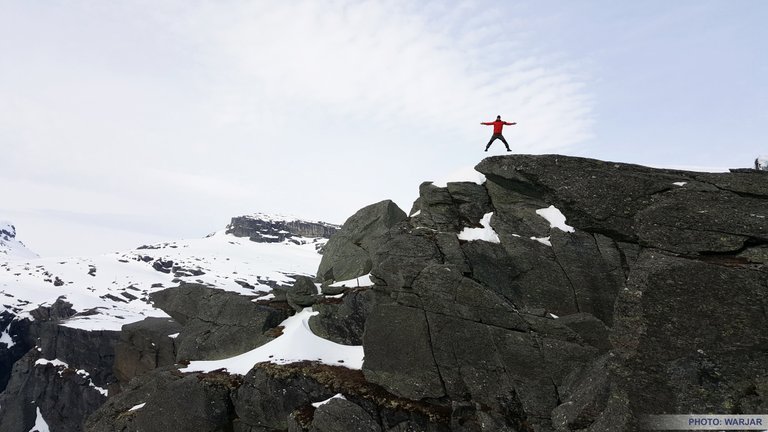 BEFORE YOU GO you should be aware the distance and conditions. It is 11km one way, and the main portion of the ascent is in the very beginning. Taking you up a steep stone stairway in the mountain side. There are great differences in the seasons - be prepared. Every year tourists are being rescued, after attempting this trip unprepared. Certain periods of the year are not recommended – or as translated into sign-language below; "STOP! Danger of Death!".
That said; these photos are form early May. My girlfriend, at the time, and I spent about 3 hours in on foot, on firm snow. If you do not come in high heels or sandals, are fairly familiar with the outdoors, the weather is clear and plan with enough time to get back down before nightfall - this will be a very pleasant day-tip for you.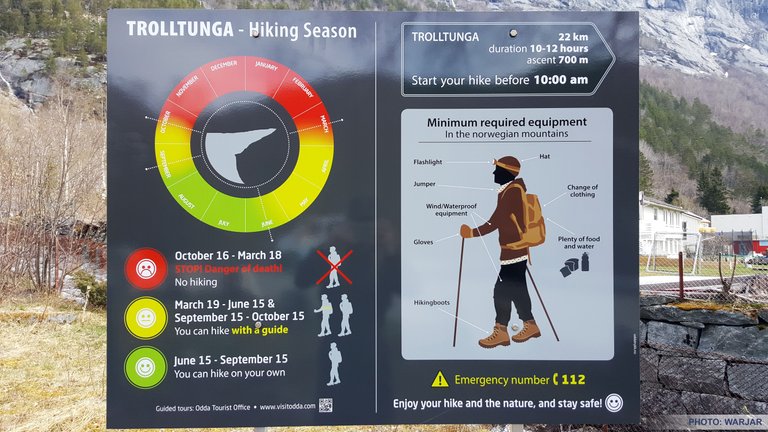 EXPECT SNOW in the winter half of the year. Bringing cross-country skis will shorten the trip drastically. You will have to carry them up the first part though.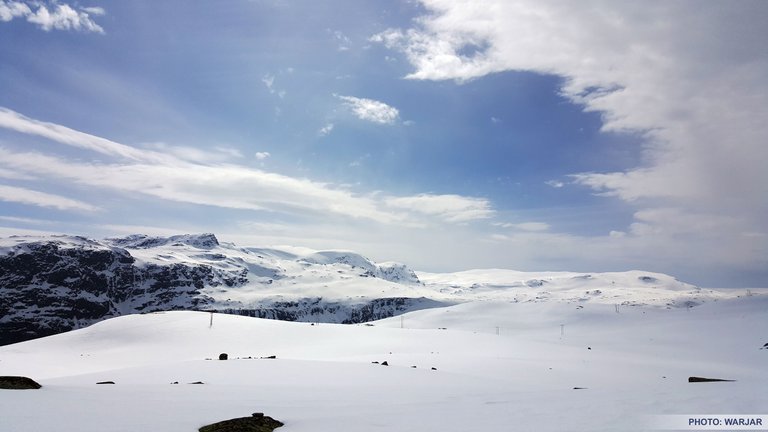 THE LOCATION of this attraction is in Tyssedal in Odda kommune. You will have to drive up a narrow road till you get to the starting point. It is well marked all the way from Odda town center.


Thank you for reading,
warjar
---
MORE INFORMATION
http://www.hardangerfjord.com/odda/
---
SLICE OF NORWAY SERIES
This was part of my Slice of Norway Series. A "bite-size" portion of Norwegian nature. It is not meant as a travel guide, but as a piece of inspiration to those may find it interesting.
---
EDIT: Thumbnail failed.