Green colour is a very soothing colour and the greens we get from our environment are also very attractive. Yesterday, I decided to take some pictures and below are some of them.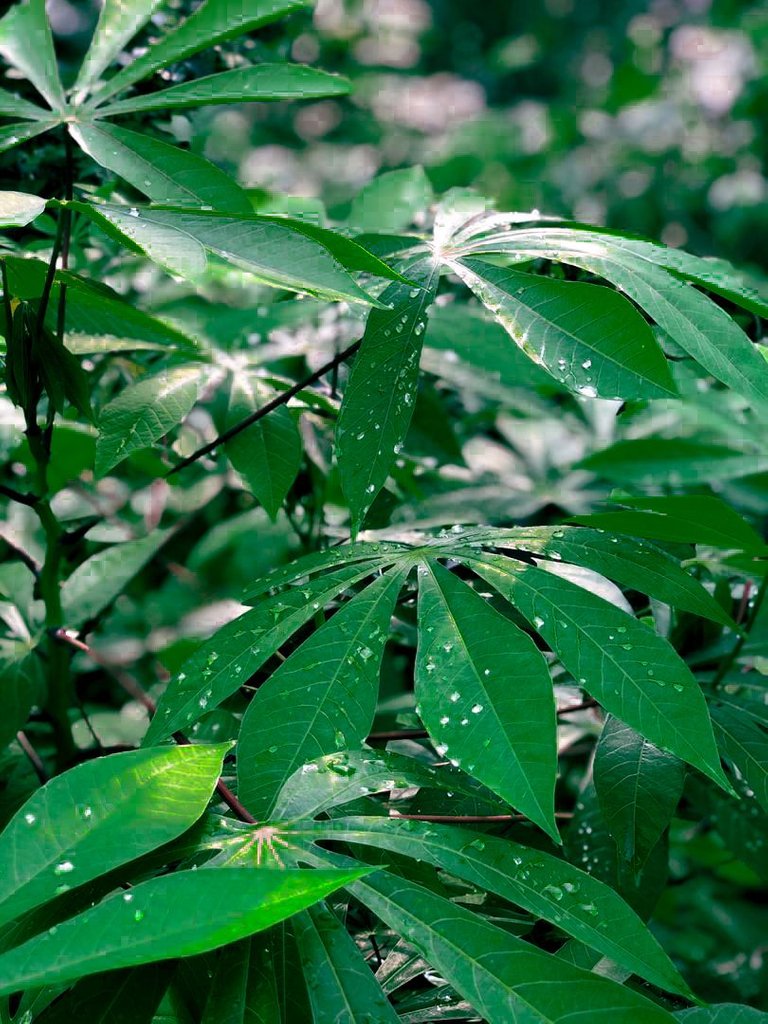 This was the one I loved the most. The position of the sun was just right. Those are cassava leaves that I saw at our farm.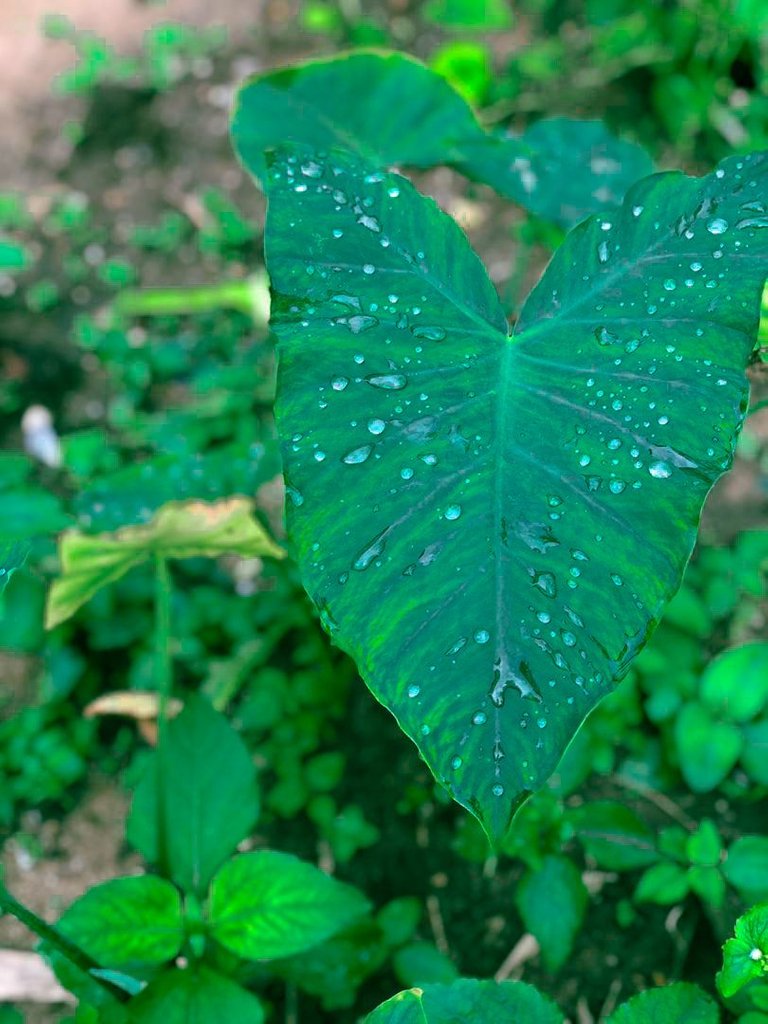 This one is a cocoyam leaf. I liked the way the water droplets were positioned. I could achieve this because I took the pictures after it rained.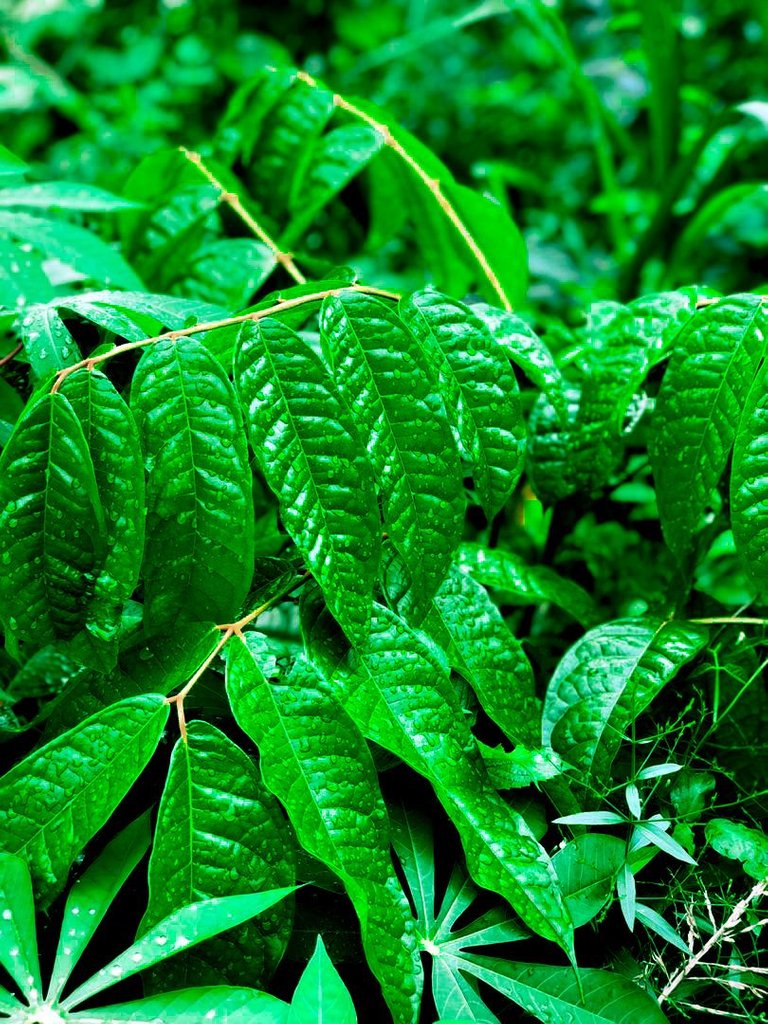 This plant is called largerstreomia with some cassava leaves at the edges. Nature photography!.
All pictures above were taken by me within the hours of 5:50pm and 6:30pm.
With love, wongi