Backing up an consolidating my old hard drives, I keep running into memories.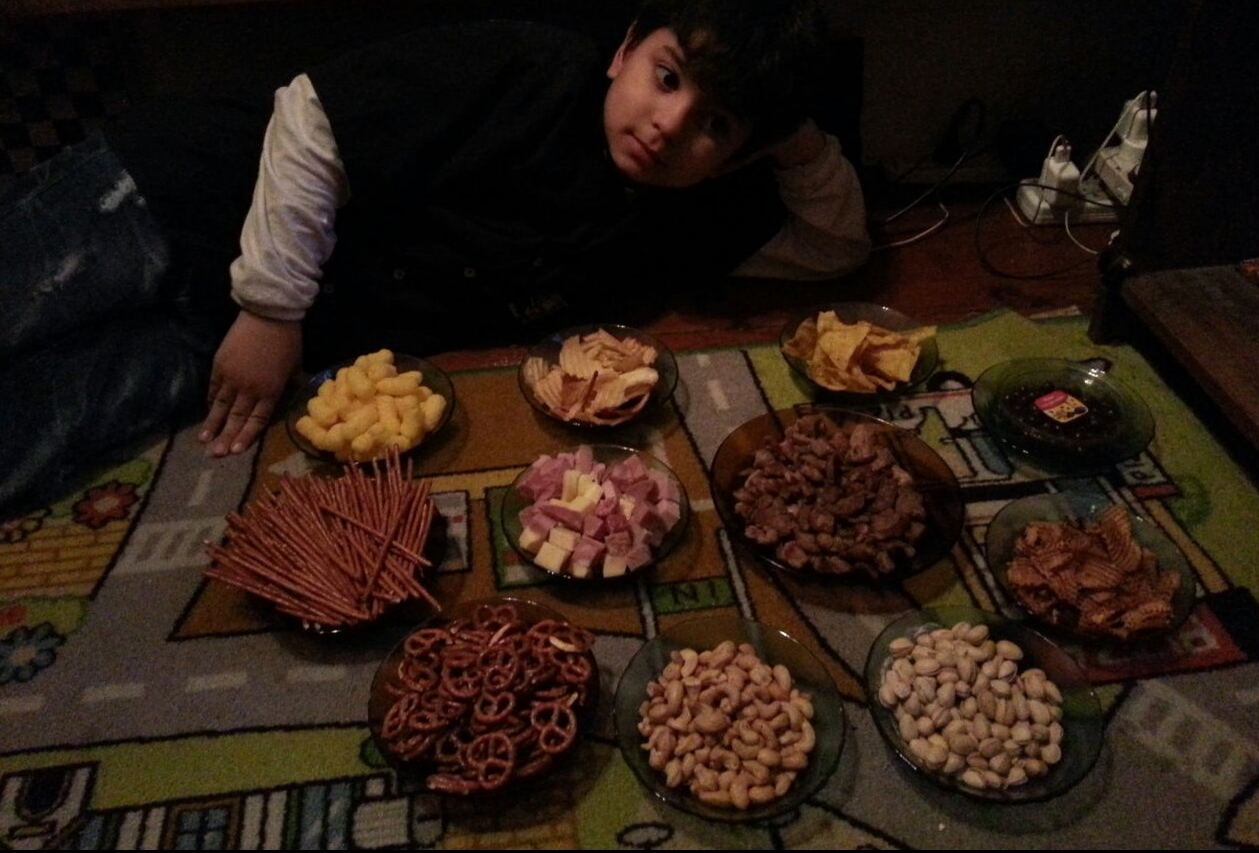 The typical weekend of trying to out do the last with variety and things from the old country (USA) that they had never tasted. We spread it all out on the floor and then dug in for a stomach ache that would be well remembered.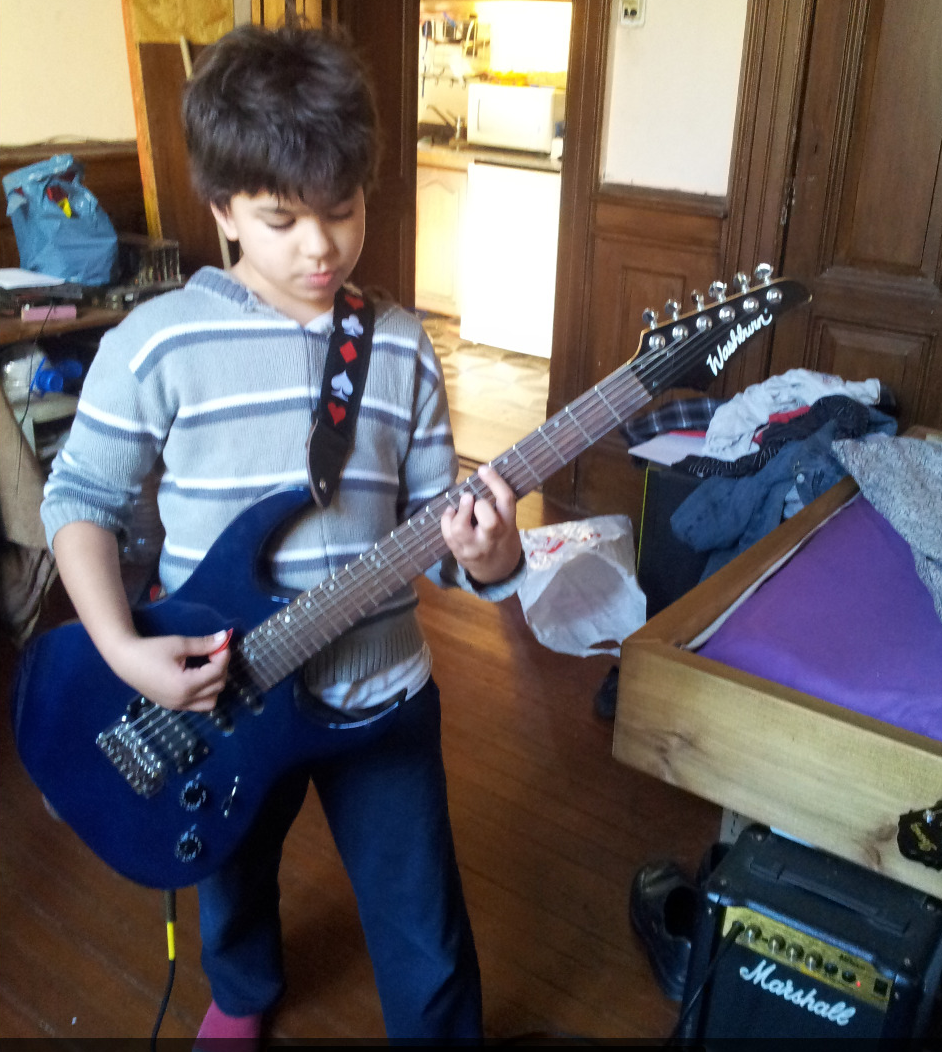 You may recognize everything in the photo except for the cubes of things - what the salami store does with the odds and ends. They make a plate with cubed everything and sometimes olives. My dad used to call it a "Smörgåsbord" but his had things like pickled herring and smoked fish - maybe some shrimp cocktail. It was my job to recreate the same thing but I could not find the same things.
This is my littlest one who used to play everything and really loud. He had invented something called an "H" chord because A thru G was not enough.
He still plays a bit of guitar now but really excels on the piano these days. He is going on 17 now and is most worried about making his girlfriend happy.
These are some moments from the apartment I had for nearly ten years and where my boys grew up. That was seven apartments ago. Hard to believe I have moved so many times since then.