Takkakaw or magnificent in Cree aptly describes this stunning waterfall located in Yoho National Park in beautiful British Columbia. Being a solid 2 and a half hour drive from Calgary, or just over an hour from Banff, they are a must see for anyone visiting the Canadian Rockies.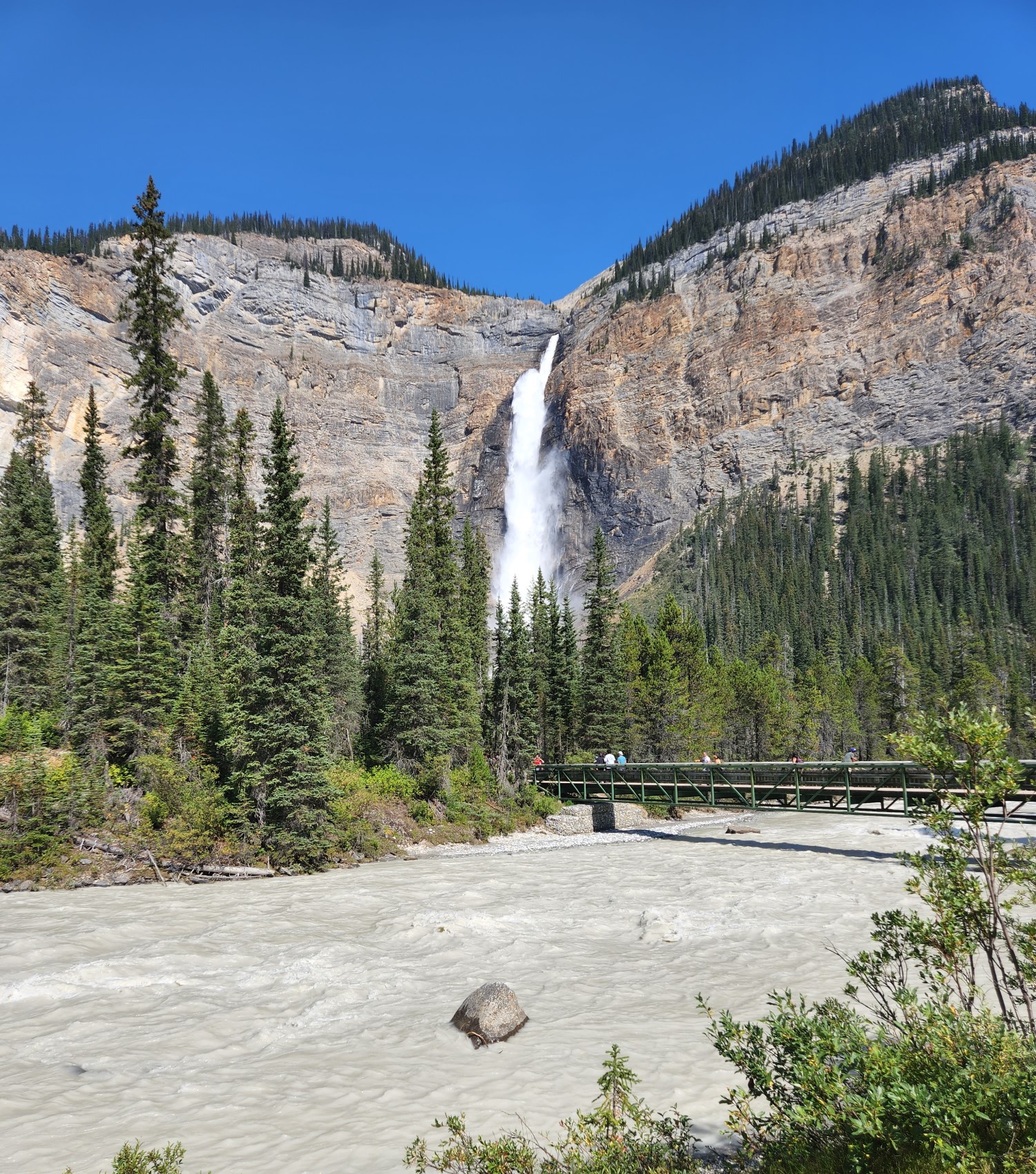 Yoho Park is one of four national parks in the Banff area. Takkakaw falls is just one of its many natural attractions found in the area. These parks cover 1000s of square kilometers and have been explored by millions since first made accessible by the Canadian National Railway. The park itself is also accessible via the Trans Canada Highway (The only road in Canada for you South Park Fans.)
The Yoho river runs white from silt. It moves quite fast and joins up with the Kicking Horse River, named after the famous coffee and ski hill, this eventually flows into the Columbia River which then eventually passes through Portland Oregon and into the Pacific. One day we will make the road trip around the North West but for now, there is more than enough to do on the Canadian side of things.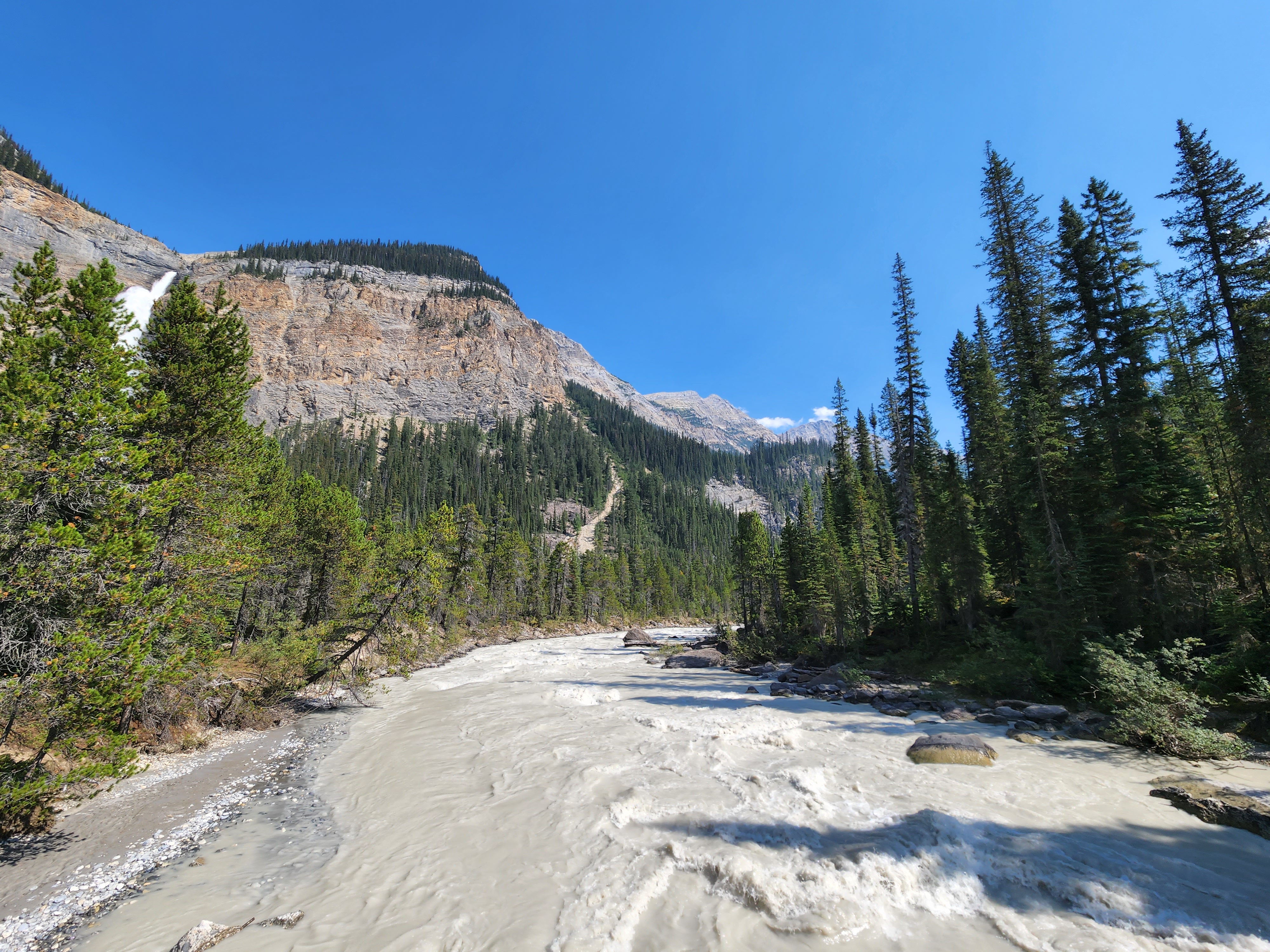 Pictures don't do this justice.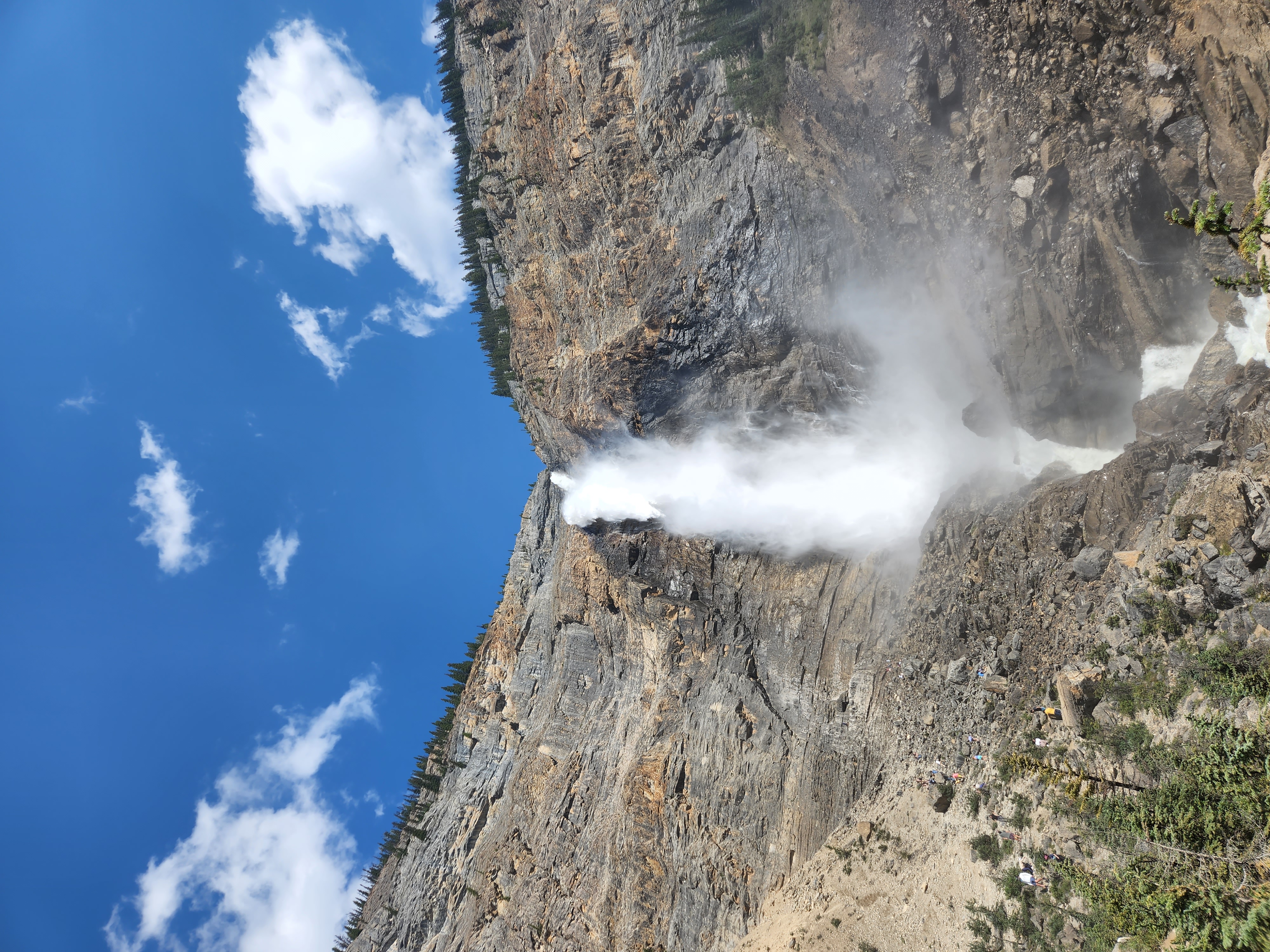 The main drop is just over 250 meters, or 833 feet. In total, it's around 373m which is probably why it's no longer the 'tallest' waterfall in Canada. Maybe some rocks collapsed, or they changed the definition of what constitutes a waterfall and not 'falls.' Regardless, you can see those ants climbing the rocks near the falls and realize their magnificence.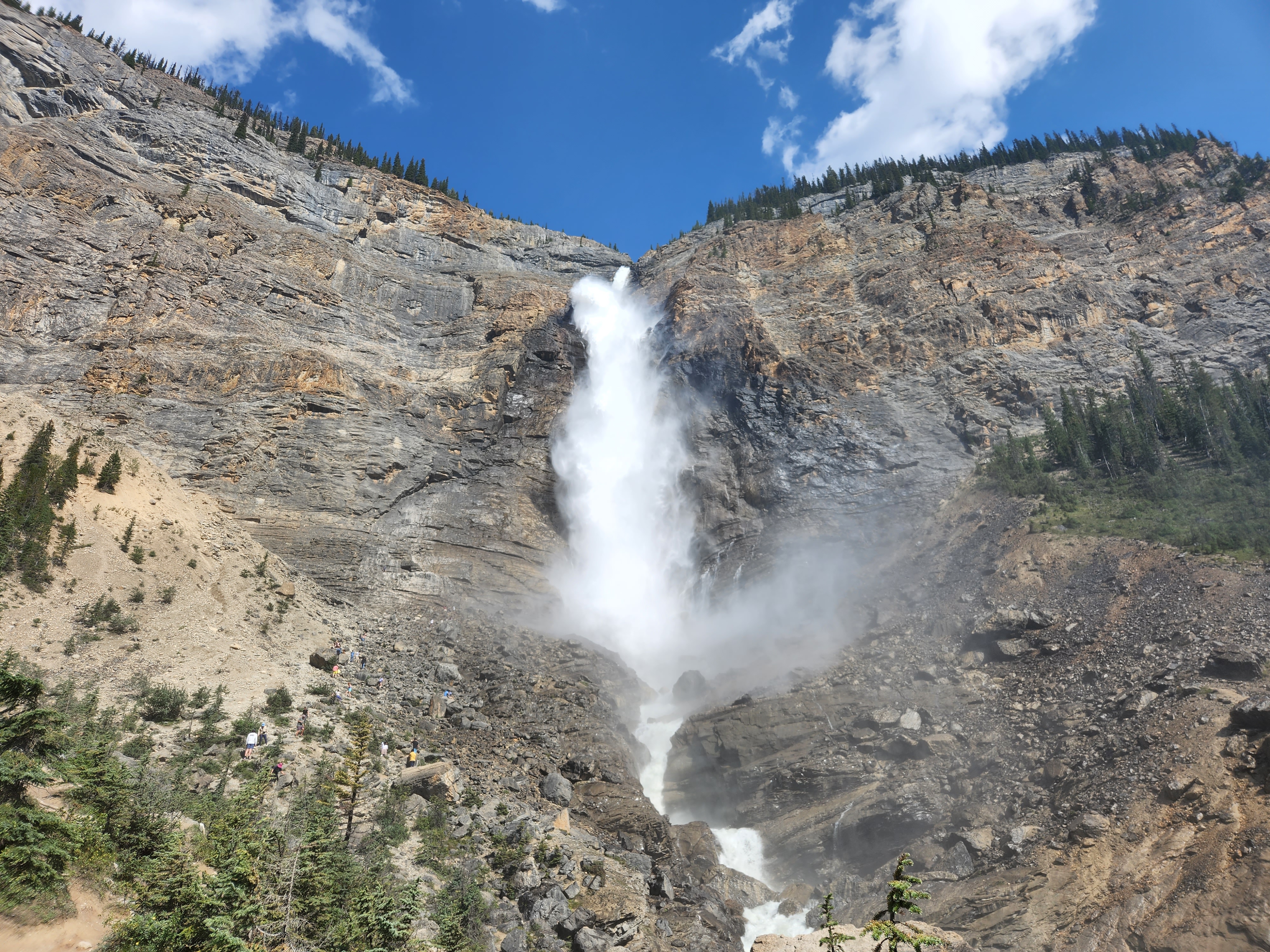 What else is there to do than take photos of the waterfalls near the falls? Parking is difficult to come by near the falls as it is a very popular tourist destination during the summer months. Best to visit when it's hot due to the refreshing spray.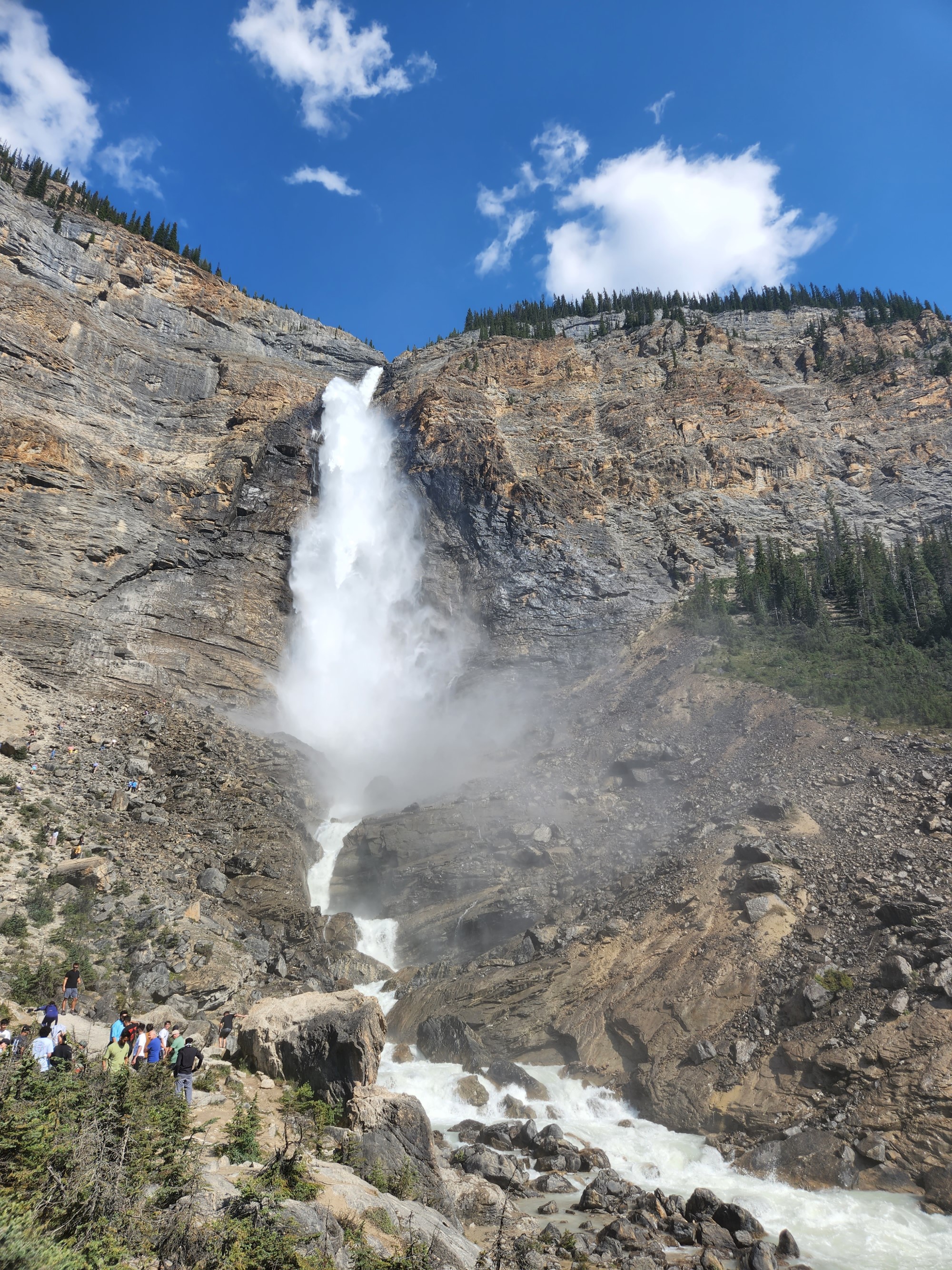 Just in case you don't believe me, here's the sign. It's fed by the Daly Glacier and there is excellent hiking in the area. One day we will walk up the trail to many of the other falls in the surroundings, but we weren't prepared for a long hike after a long drive and the purpose of the day was strictly sightseeing. There is plenty of camping in the area for those who wish to make the most of their visit.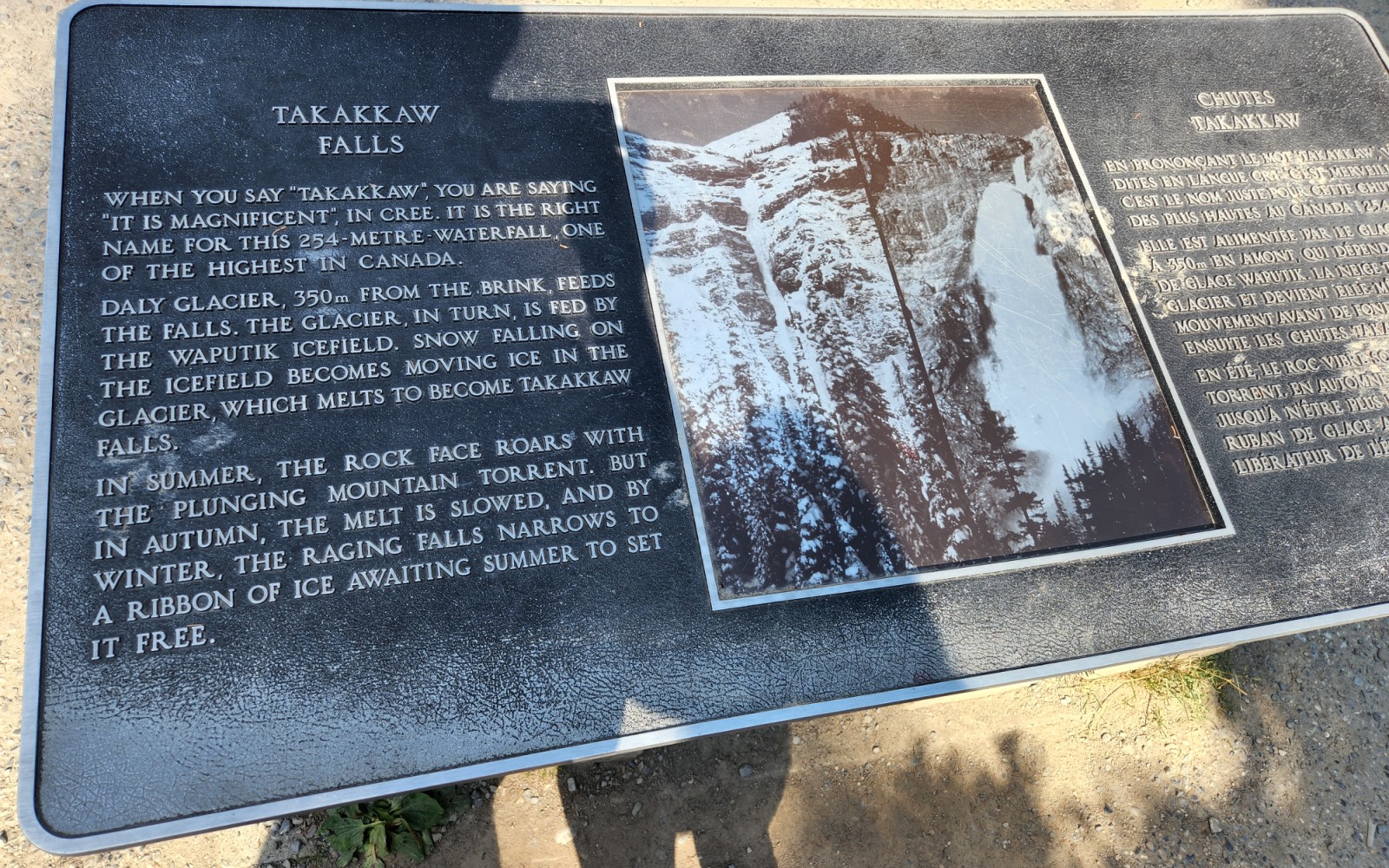 The drive up to the falls involves some interesting switchbacks up a very steep road. Watching the buses go around those corners (they have to reverse) is all part of the fun. Don't bother trying to drive here except in the Summer as the road is closed from early fall through to the end of Spring due to extreme snowfall and avalanche danger. Winter tires and AWD are a must when driving around even the main highways in the off-season.
​
All photos taken on an S22, no filters.