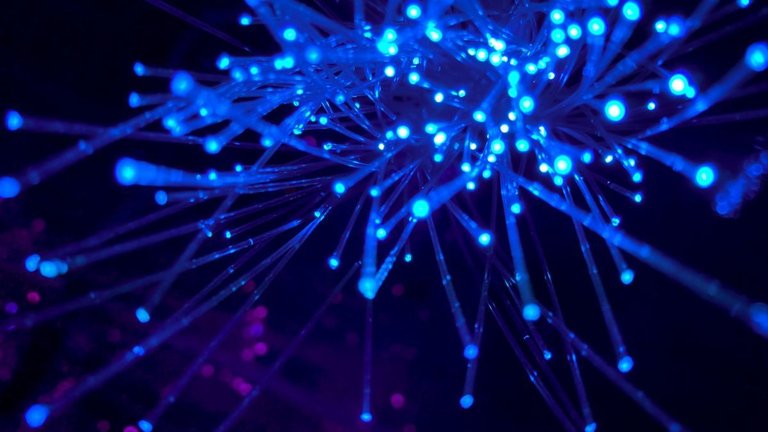 Source
For the youngest among my readers, computers, the Internet and smartphones are just another household appliance, like the washing machine or the television, but those of us who are older have seen their evolution and have known an Internet that moved to 56 Kb/s through a modem that made hellish noise to connect.
Para los más jóvenes de entre mis lectores, los ordenadores, internet y los teléfonos inteligentes son un electrodoméstico más de la casa, como la lavadora o la televisión pero los que somos más añosos hemos visto su evolución y hemos conocido un internet que se movía a 56 Kb/s a través de un módem que metía un ruido infernal para conectarse.
Of course you couldn't send images, much less video fragments, you could only send text with links to other text pages, these were the beginnings of the HTTP protocol and even so for us it was something amazing, over time network electronics were improving and with the appearance of fiber optics we were able to go from kilobits to megabits.
Por supuesto no se podían enviar imágenes ni mucho menos fragmentos de vídeo, solo se podía enviar texto con enlaces a otras páginas de texto, eran los comienzos del protocolo HTTP y aún así para nosotros era algo asombroso, con el tiempo la electrónica de red fue mejorando y con la aparición de la fibra óptica pudimos pasar de los kilobits a los megabits.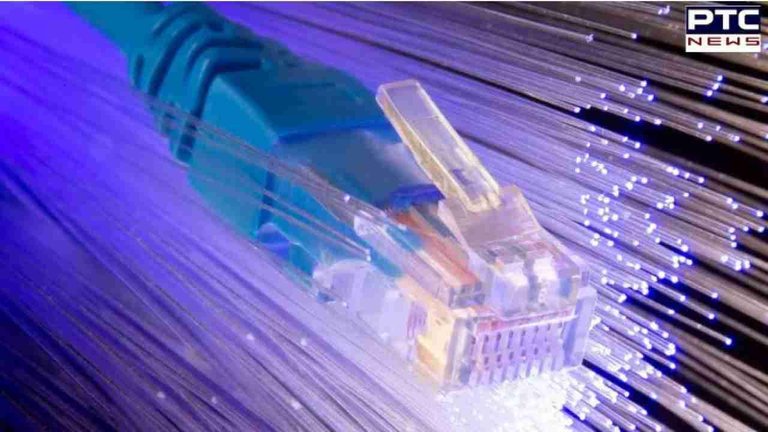 Source
Years later, with the constant improvement of network electronics and routing protocols, we managed to reach gigabits, but reaching terabit speeds (trillions of bits per second) was not planned, according to experts, until at least 2025, but it seems that in China they do not have the same opinion.
Años después con la mejora constante de la electrónica de red y los protocolos de enrutamiento conseguimos alcanzar los gigabits, pero alcanzar velocidades de terabits (billones de bits por segundo) no estaba previsto, según dicen los expertos, hasta por lo menos el año 2025, pero parece que en China no tienen la misma opinión.
Tsinghua University together with 40 other universities and in collaboration with the companies China Mobile, Huawei Technologies and Cernet Corporation have developed the fastest internet network on the planet, capable of operating at an astonishing 1.2 terabits per second, so that you get an idea with this you could download 150 movies per second.
La Universidad de Tsinghua junto con otras 40 universidades y en colaboración con las empresas China Mobile, Huawei Technologies, Cernet Corporation han desarrollado la red de internet más rápida del planeta, capaz de funcionar a unos asombrosos 1,2 terabits por segundo, para que os hagáis una idea con esto se podrían bajar 150 películas por segundo.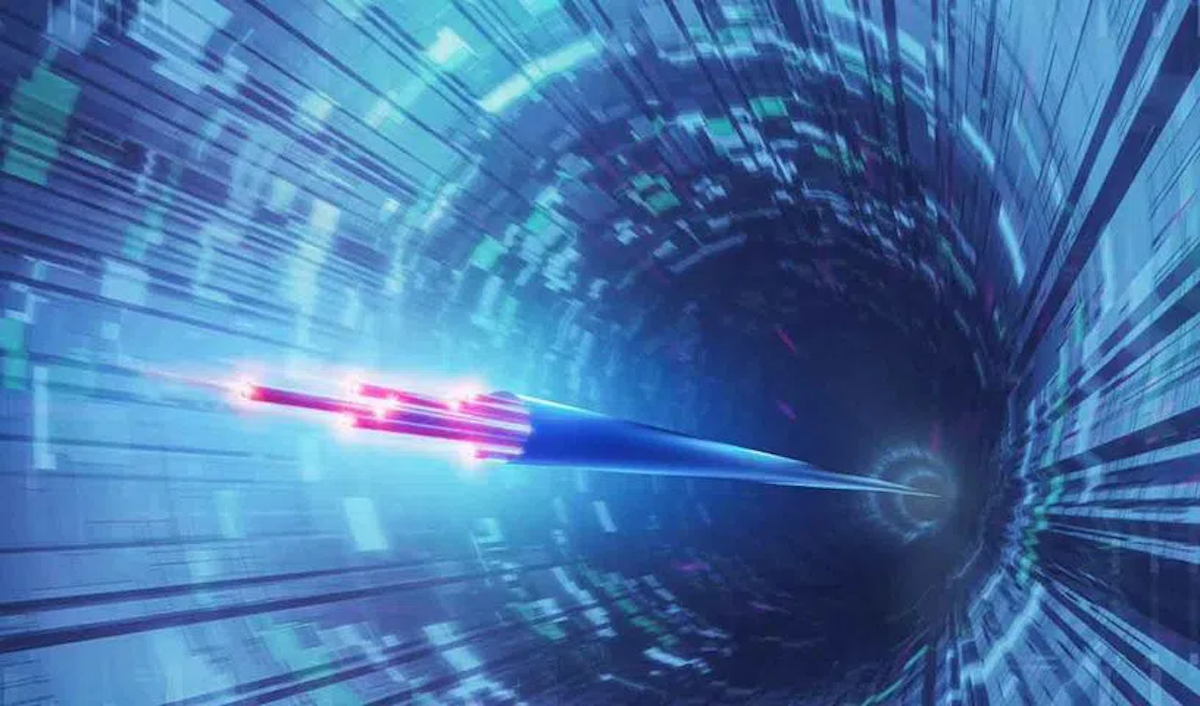 Source
It is a fiber optic network that extends more than three thousand kilometers, from the city of Beijing to the cities of Wuhan, in the center, and Canton in southeastern China, which was activated last July and which has been officially announced this week after having carried out the relevant operational tests.
Se trata de una red de fibra óptica que se extiende por más de tres mil kilómetros, desde la ciudad de Beijing hasta las ciudades de Wuhan, en el centro y Cantón en el sureste de China, que se activó el pasado mes de julio y que ha sido anunciada oficialmente esta semana después de haberse realizado las pruebas pertinentes de funcionamiento.
It seems that it was Napoleon Bonaparte who said: "Let China sleep, because when it wakes up, the world will shake", judging by its latest advances in all cutting-edge technologies, I fear that China has not only already woken up but has already had breakfast and relieved himself, so we can start shivering.
Parece ser que fue Napoleón Bonaparte quien dijo: "Dejen que China duerma, porque cuando despierte, el mundo temblará", a juzgar por sus últimos avances en todas las tecnologías de vanguardia, me temo que China no solo ya se ha despertado sino que ya ha desayunado y hecho sus necesidades, así podemos echarnos a temblar.
More information/Más información
https://www.scmp.com/news/china/science/article/3241453/china-launches-worlds-fastest-internet-12-terabit-second-link-years-ahead-forecasts
https://www.xataka.com/servicios/conexion-a-internet-rapida-planeta-roza-1-2-tbit-s-esta-como-no-china