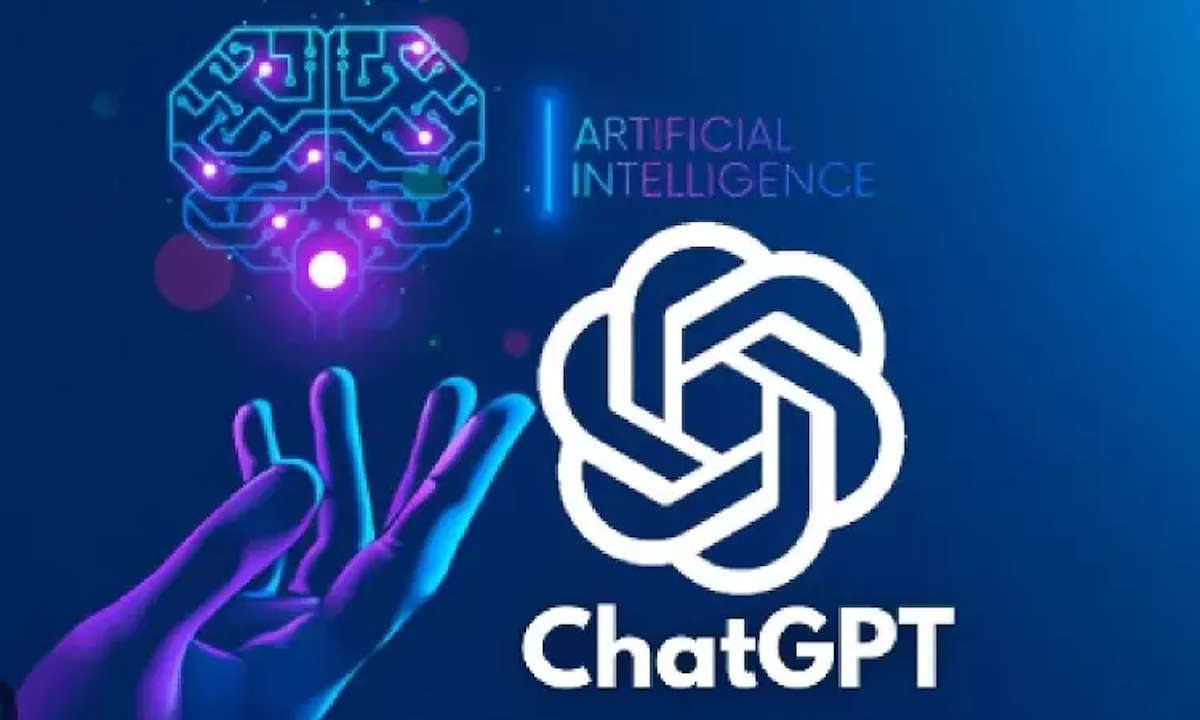 Source
On the thirtieth of this month it will be one year since the launch of chatGPT by OpenAI, in such a short time it has not only revolutionized the world of language models but has also caused other companies such as Google, Meta or X (ex-twitter) get their act together so as not to miss the train of artificial intelligence.
El día treinta de este mes se cumplirá un año del lanzamiento de chatGPT por parte de OpenAI, en tan poco tiempo no solo ha revolucionado el mundo de los modelos de lenguaje sino que además ha provocado que el resto de compañías como Google, Meta o X (ex twitter) se pongan las pilas para no perder el tren de la inteligencia artificial.
To make its competitors even more nervous, OpenAI has held its first conference for developers, where it has announced the possibility of creating our own personalized ChatGPT without having to know programming, which can also be sold in the GPT Store that OpenAI will soon create for this purpose.
Para poner aún más nerviosos a sus competidores, OpenAI ha celebrado su primera conferencia para desarrolladores, en donde ha anunciado la posibilidad de crear nuestro propio ChatGPT personalizado sin tener que saber programación, que además se podrán vender en la Tienda GPT que OpenAI creará a tal efecto próximamente.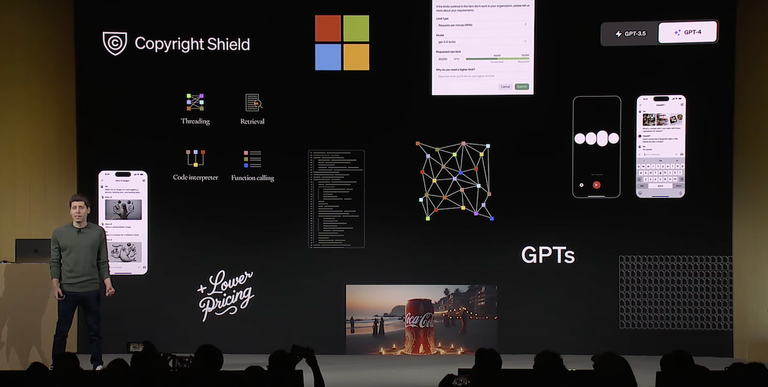 Source
This new GPT Store, which will presumably open next December, will be something similar to platforms like the App Store or the Google Play Store with their popularity rankings and so on, where developers will be able to display their creations for sale, although they have not yet given details on GPT prices and earnings.
Esta nueva Tienda GPT, que presumiblemente abrirá el próximo diciembre, será algo similar a plataformas como App Store o la Play Store de Google con sus ranking de popularidad y demás, donde los desarrolladores podrán exhibir sus creaciones a la venta, aunque todavía no han dado detalles sobre precios y ganancias de los GPT.
These GPTs will work in the style of browser extensions, integrating into applications or giving them new functions. In addition, the OpenAI developers ensure that privacy has been the priority in the design of these plugins. The new GPTs created are not shared with their creator and if APIs are used, you can decide which data to share.
Estos GPT funcionarán al estilo de las extensiones de los navegadores integrándose en las aplicaciones o dándoles nuevas funciones, además los desarrolladores de OpenAI aseguran que la privacidad ha sido la prioridad en el diseño de estos plugin, los nuevos GPT creados no se comparten con su creador y si se utilizan API's se puede decidir que datos compartir.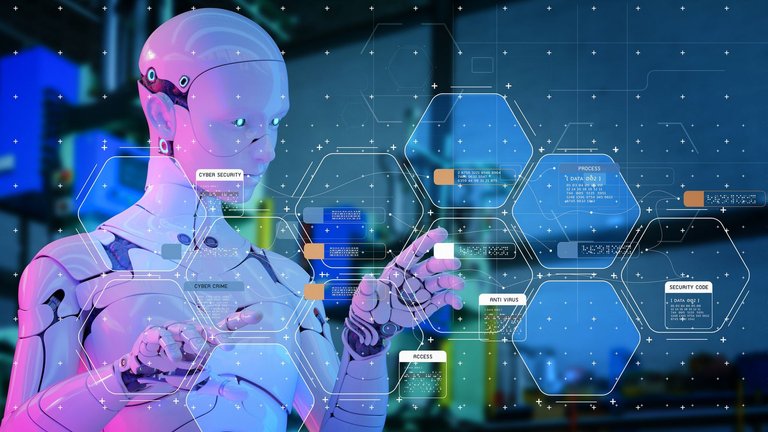 Source
If you are already paying chatGPT users, you can start creating your own custom GPT now, although OpenAI has announced that it will be extended to more users but I suppose with fewer capabilities, a real business opportunity considering that chatGPT already has with more than one hundred million affiliated users.
Si ya soys usuarios de pago de chatGPT podéis empezar a crear vuestros propios GPT a medida desde ya, aunque OpenAI ha anunciado que lo hará extensible a más usuarios pero supongo que con menos capacidades, toda una oportunidad de negocio teniendo en cuenta que chatGPT ya cuenta con más de cien millones de usuarios afiliados.
In addition to this novelty, they also announced in this OpenAI Devday the launch of chatGPT-4 Turbo, which is the latest and most advanced version of the GPT language model, faster, which handles more tokens and is updated with data updated until April 2023, two more years of data than the previous version updated until 2021.
Además de esta novedad también anunciaron en este OpenAI Devday fue la salida al mercado de chatGPT-4 Turbo que es la última y más avanzada versión del modelo de lenguaje GPT, más rápida, que maneja más tokens y está actualizada con datos actualizados hasta abril de 2023, dos años de datos más que la anterior versión actualizada hasta 2021.
More information/Más información
https://openai.com/blog/introducing-gpts
https://www.wired.com/story/openai-wants-everyone-to-build-their-own-version-of-chatgpt/
https://computerhoy.com/tecnologia/openai-conferencia-desarrolladores-gpt-4-turbo-tienda-gpt-1331632