Source
As you all know, additive manufacturing or 3D printing is one of the technologies that will most affect our daily lives. Although discreetly, this technology has been advancing and improving until it has been able to print objects using the most diverse materials and with increasingly complex shapes.
Como todos sabéis la fabricación aditiva o impresión 3D es una de las tecnologías que más afectarán a nuestra vida cotidiana. Aunque discretamente, esta tecnología ha ido avanzando y mejorando hasta conseguir imprimir objetos utilizando los materiales más diversos y con formas cada vez más complejas.
In 3D printing systems with various materials, it works by using different nozzles that deposit small drops of resinous materials that are subsequently smoothed with a roller and cured with ultraviolet light, but this is a slow and difficult process that limits the number of materials that can be used.
En los sistemas de impresión 3D con diversos materiales funciona mediante la utilización de diferentes boquillas que depositan pequeñas gotas de materiales resinosos que posteriormente se alisan con un rodillo y se curan con luz ultravioleta, pero este es un proceso lento y difícil que limita el número de materiales que se pueden emplear.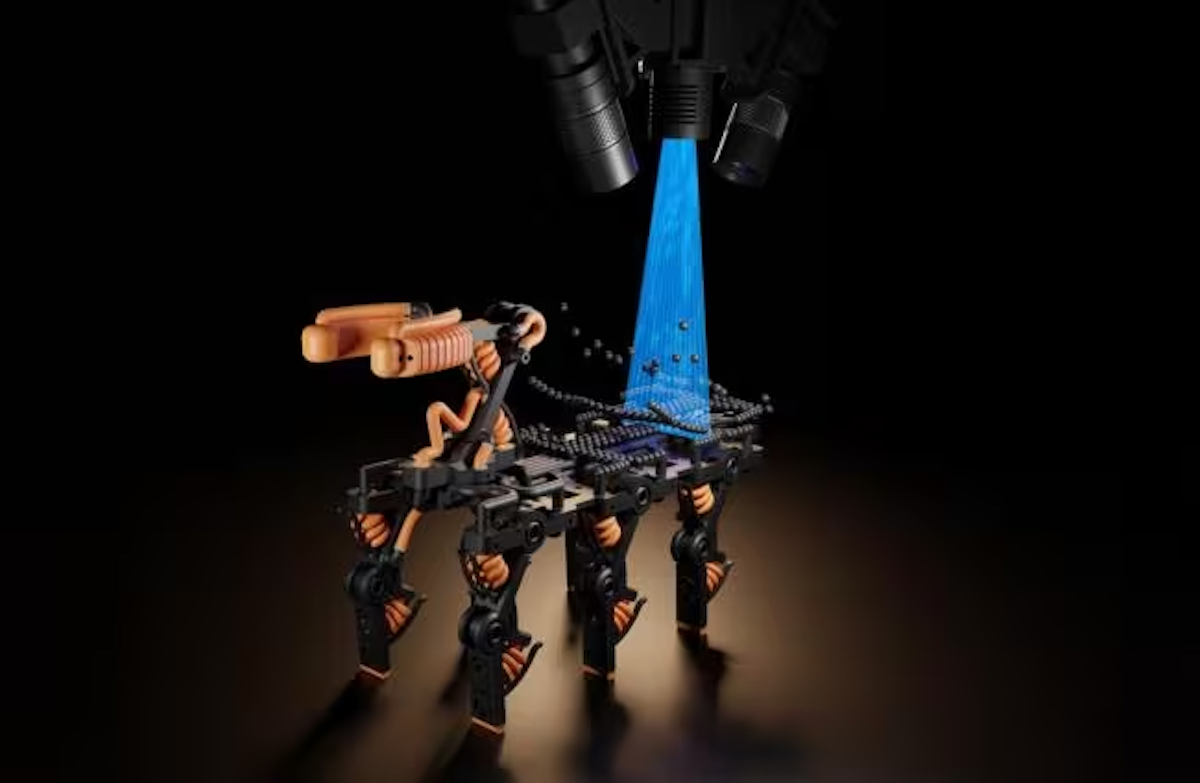 Source
Now the company Inkbit, derived from MIT and ETH Zurich, has presented a completely revolutionary new inkjet 3D printing system, capable of printing without direct physical contact, with greater precision, faster and that can use printing materials that they had never before been able to be used successfully.
Ahora la empresa Inkbit derivada del MIT y el ETH de Zurich han presentado un nuevo sistema de impresión 3D por inyección de tinta completamente revolucionario, capaz de imprimir sin contacto físico directo, con mayor precisión, más rápido y puede emplear materiales de impresión que nunca antes se habían podido utilizar con éxito.
This innovative 3D printer uses Vision Controlled Injection (VJC) technology, which can automatically scan the printing surface and adjust the amount of resin deposited by each nozzle in real time, so that no area has either too much or too little material that affects its finish.
Esta innovadora impresora 3D utiliza tecnología de inyección controlada por visión (VJC), que puede escanear automáticamente la superficie de impresión y ajustar la cantidad de resina depositada por cada boquilla en tiempo real, de forma que ningún área no tenga ni demasiado ni muy poco material que afecte su acabado.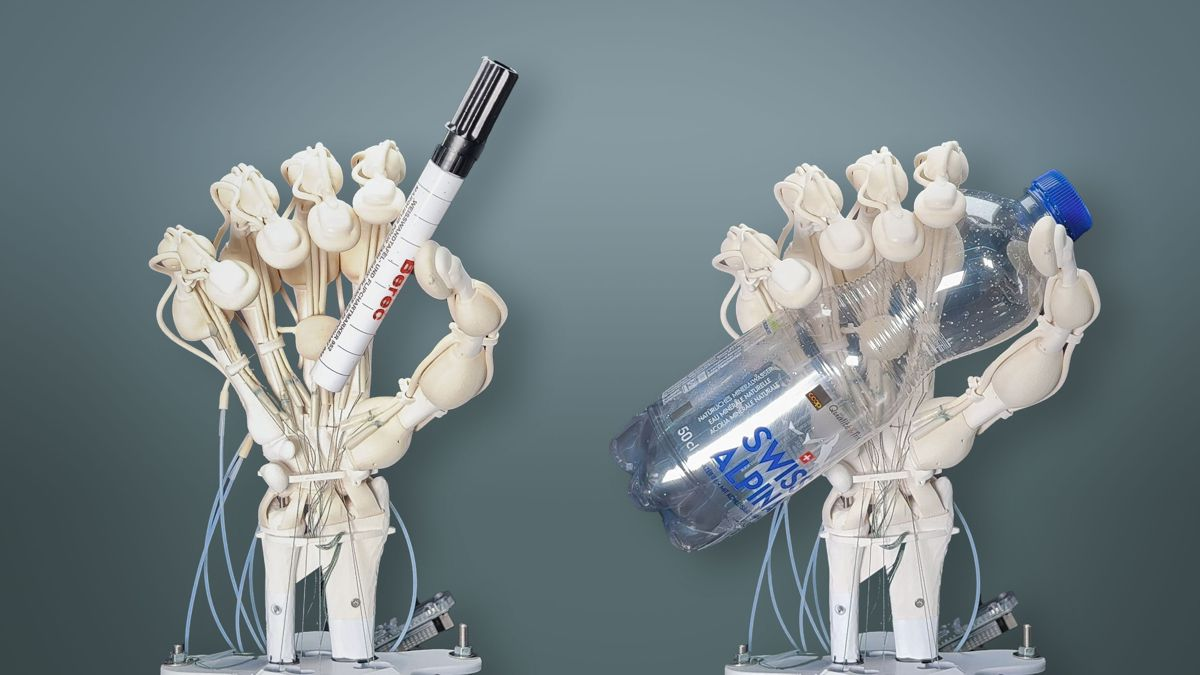 Source
With this system, the subsequent treatment of smoothing and curing with ultraviolet rays is avoided, which makes this printer six hundred times faster than a conventional system with the same characteristics. It also allows the printing of hybrid structures with soft and rigid components such as robotic grippers.
Con este sistema se evita el tratamiento posterior de alisado y curación con rayos ultravioleta lo que hace que esta impresora sea seiscientas veces más rápida que un sistema convencional de las mismas características, además permite la impresión de estructuras híbridas con componentes blandos y rígidos como por ejemplo pinzas robóticas.
Inkbit technology uses four high-speed cameras and two lasers that scan the printing surface continuously, then analyzes the data in real time and creates a high-resolution depth map through which the 16,000 nozzles that will inject the materials and the quantities needed at any given time.
La tecnología Inkbit emplea cuatro cámaras de alta velocidad y dos láseres que escanean la superficie de impresión continuamente, luego analiza los datos en tiempo real y crea un mapa de profundidad en alta resolución mediante el cual se guían las 16.000 boquillas que inyectarán los materiales y las cantidades necesarias en cada momento.
More information/Más información
https://news.mit.edu/2023/3d-printer-can-watch-itself-fabricate-objects-1115
https://noticiasdelaciencia.com/art/48653/impresora-3d-de-nueva-generacion-que-ve-lo-que-imprime