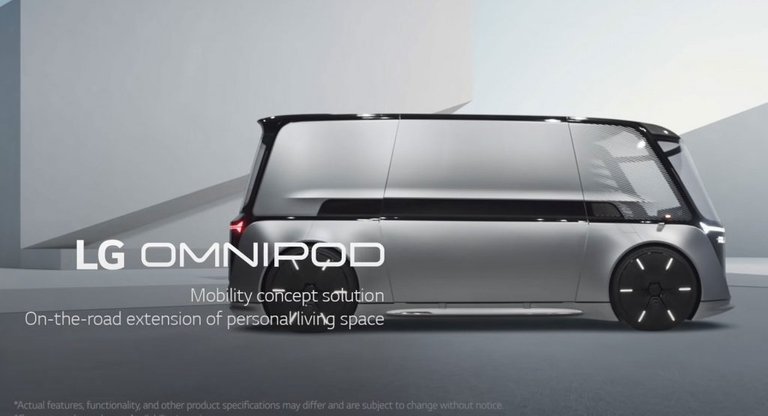 Source
Although sometimes it can give us the feeling that it is something too complicated to be a reality, autonomous vehicles will be an everyday thing in the very near future and not only in terms of utility vehicles or the transport of people and goods, the new model of the South Korean company LG has just brought a new concept of autonomous vehicle.
Aunque a veces nos puede dar la sensación de que es algo demasiado complicado para ser realidad los vehículos autónomos serán algo cotidiano en un futuro muy cercano y no solamente en lo que se refiere a utilitarios o trasporte de personas y mercancías, el nuevo modelo de la compañía surcoreana LG acaba de aportar un nuevo concepto de vehículo autónomo.
It is the Omnipod, something like a house on wheels with autonomous driving, with this design LG blurs the difference between home and car, something like a first-class cabin equipped with retractable furniture, appliances and a large screen where to project their "Meta Environment".
Se trata del Omnipod, algo así como una casa sobre ruedas de conducción autónoma, con este diseño LG difumina la diferencia entre entre el hogar y el automóvil, algo como una cabina o camarote de primera clase dotado de mobiliario retráctil, electrodomésticos y una gran pantalla donde proyectar su "Meta Environment".

Source
Another innovation is that these Omnipods will have on board a virtual assistant, something like a butler who will keep us company, to whom we can indicate our musical or temperature preferences and will attend to our wishes at least to some extent depending on the model I suppose.
Otra de las innovaciones es que estos Omnipod llevarán a bordo un asistente virtual, algo así como un mayordomo que nos hará compañía al que podremos indicarle nuestras preferencias musicales o de temperatura y atenderá nuestros deseos al menos hasta cierto punto dependiendo del modelo supongo.
With this invention we can not only relax and enjoy long road trips with all kinds of entertainment, it can also be a kind of mobile office for the increasingly abundant knowmads, with internet connection and all kinds of office gadgets that allow them develop their work ubiquitously.
Con este invento no solo podremos relajarnos y disfrutar de largos viajes por carretera con todo tipo de entretenimientos, también puede ser una especie de oficina móvil para los knowmads cada vez más abundantes, con conexión a internet y todo tipo de artilugios de oficina que les permita desarrollar su trabajo ubicuamente.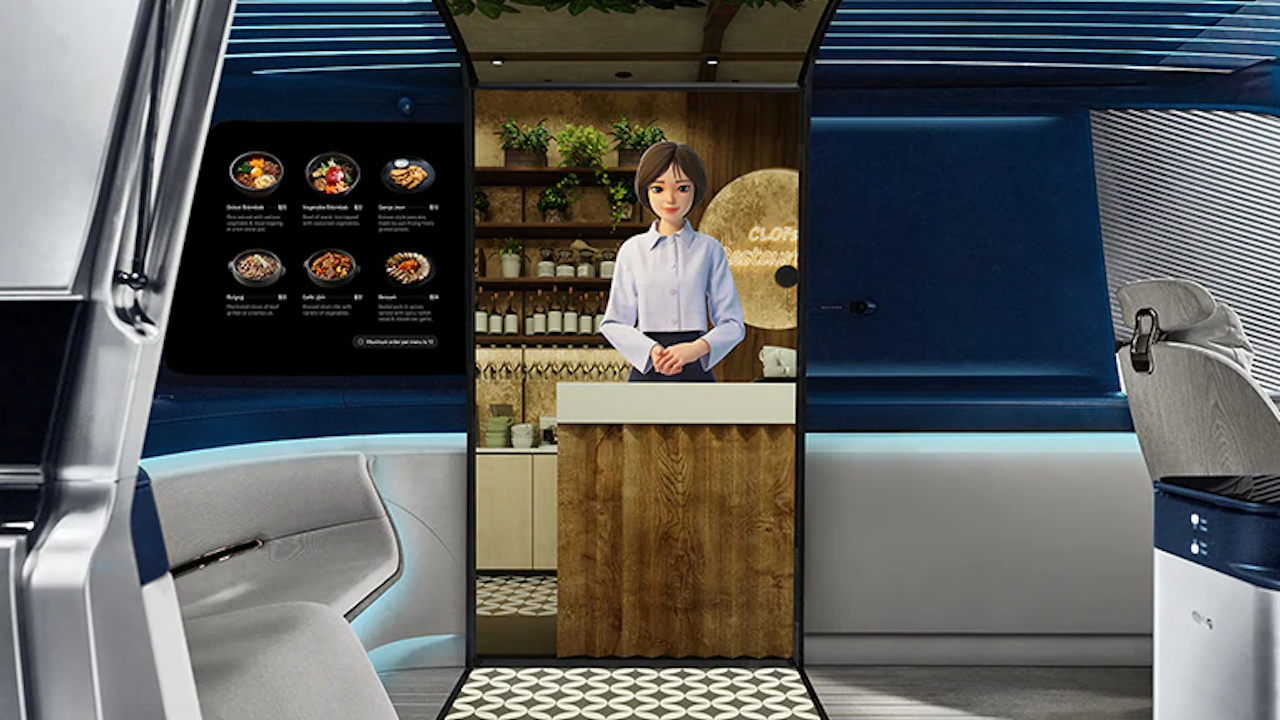 Source
Although where I believe that this invention can revolutionize everything is in the proximity trade, based on this model you can set up all kinds of businesses, restaurants, cocktail bars, customer service offices, shops where you can sell all kinds of products in the style AmazonGo and even Las Vegas-style traveling casinos.
Aunque donde yo creo que este invento puede revolucionarlo todo es en el comercio de proximidad, basados en este modelo se pueden montar todo tipo de negocios, restaurantes, bares de copas, oficinas de atención al cliente, tiendas donde vender todo tipo de productos al estilo AmazonGo e incluso casinos y lupanares itinerantes al estilo Las Vegas.
And all this, unfortunately, without the need for human presence beyond the customers who are the ones who leave the money, there are bad times for employment in the leisure and entertainment sector in a closer future than we would like, but this project is still nothing more than a concept so you are in time to train yourself in something else.
Y todo esto, lamentablemente, sin necesidad de presencia humana más allá de los clientes que son los que dejan el dinero, se presentan malos tiempos para el empleo en el sector del ocio y el entretenimiento en un futuro más cercano de lo que quisiéramos, pero este proyecto todavía no es más que un concepto así que estáis a tiempo de formaros en otra cosa.
More information/Más información
https://www.lg.com/global/ces2022/vision-omnipod