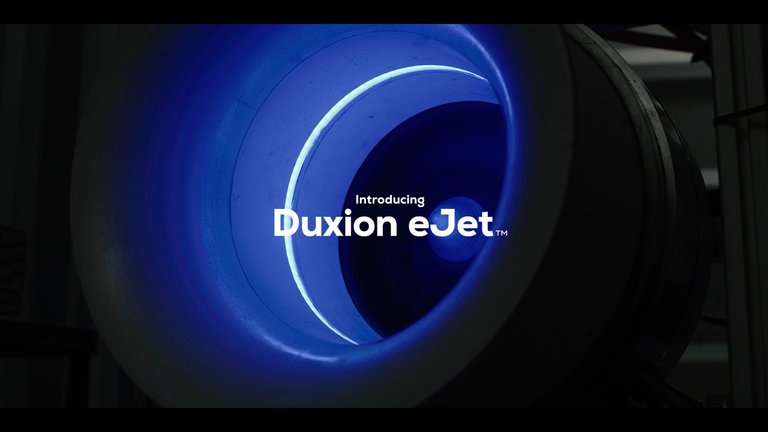 Source
As we have already mentioned, the electrification of transport can already be considered a fact when it comes to small vehicles such as motorcycles, cars and vans, but when we talk about vehicles the size of trucks, boats and especially airplanes, the current solutions are not competitive at all.
Como ya hemos comentado alguna vez, la electrificación del transporte se puede considerar ya un hecho en lo que a vehículos de pequeño tamaño se refiere como motocicletas, coches y furgonetas, pero cuando hablamos de vehículos del tamaño de camiones, barcos y sobre todo aviones las soluciones actuales no son nada competitivas.
As far as aviation is concerned, only small aircraft or drones have been able to fly with electric motors, but when we want to apply it to large commercial aircraft, electric motors are needed capable of generating power many times greater than what is now achieved, but that may change from now on.
En lo que a aviación se refiere solo se ha conseguido hacer volar con motores eléctricos pequeñas aeronaves o drones, pero cuando queremos aplicarlo a aviones comerciales de gran tamaño se necesitan motores eléctricos capaces de generar una potencia muchas veces mayor de la que ahora se consigue, pero eso puede cambiar a partir de ahora.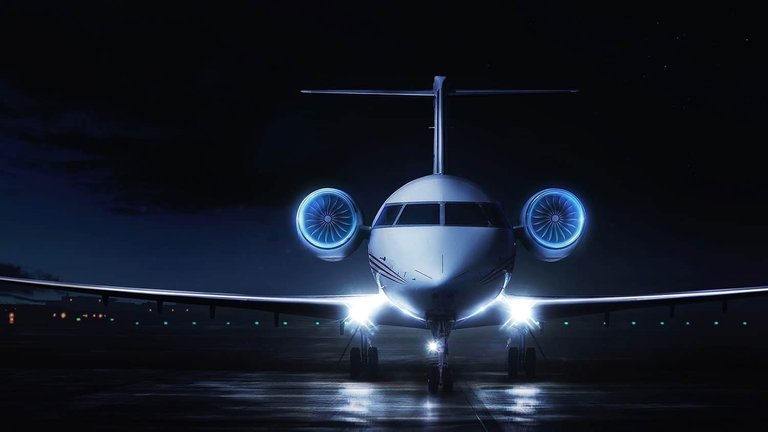 Source
The Canadian-based company Duxion Motors has just completed ground testing in Summerside, Canada, of a prototype of the eJet engine of its creation, the world's first fully electric rim-driven jet propulsion engine that, according to its creators , is about to revolutionize high-speed electric aviation.
La empresa Duxion Motors con sede en Canadá, acaba de realizar la prueba en tierra en Summerside - Canadá, de un prototipo del motor eJet de su creación, el primer motor de propulsión a chorro rim-driven del mundo totalmente eléctrico que, según sus creadores, está a punto de revolucionar la aviación eléctrica de alta velocidad.
This type of motor uses permanent magnet technology that manages to offer a greater power-to-weight ratio with a lighter and more compact design. It also has an integrated ventilation system that adds forced convective cooling to the liquid cooling system, which gives it greater power and reliability.
Este tipo de motor utiliza una tecnología de imanes permanentes que consiguen ofrecer mayor relación potencia-peso con un diseño más ligero y compacto, además lleva integrado un sistema de ventilación que añade refrigeración convectiva forzada al sistema de refrigeración líquida, lo que le confiere mayor potencia y fiabilidad.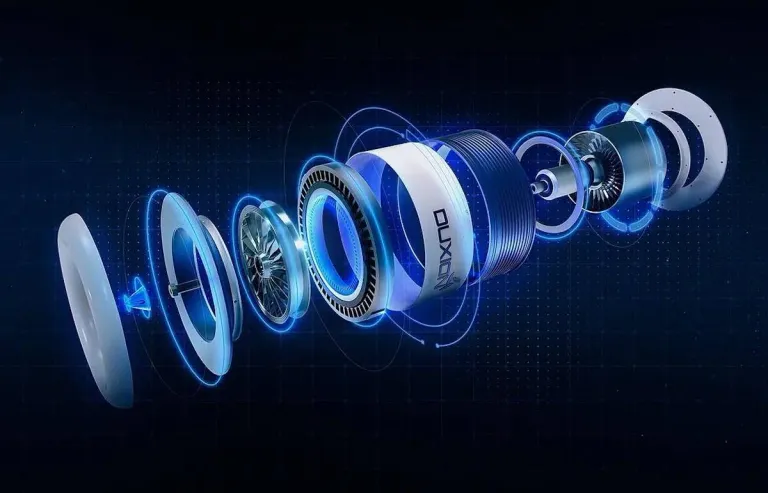 Source
This revolutionary engine could replace current jet engines which, according to company data, are responsible for 2.5% of all annual carbon dioxide emissions, and the annoying noises generated by these engines would also be eliminated since the eJet is much quieter, which also reduces noise pollution.
Este revolucionario motor podría sustituir a los motores a reacción actuales que, según datos de la compañía, son los responsables del 2,5% de todas las emisiones anuales de dióxido de carbono, por otra parte también se eliminarían los molestos ruidos generados por estos motores ya que el eJet es mucho más silencioso, lo que reduce también la contaminación acústica.
It is fascinating when we think that before Elon Musk began to make the electric motor popular at the beginning of the century, with the launch of his Tesla Roadster in 2007, when no one gave anything for electric motors, just fifteen years later we are about to get one viable electric aviation. Incredible!
Resulta fascinante cuando pensamos que antes que Elon Musk empezase a hacer popular el motor eléctrico a principios de siglo, con el lanzamiento en 200 de su Tesla Roadster, cuando nadie daba nada por los motores eléctricos, apenas quince años después estamos a punto de conseguir una aviación eléctrica viable. ¡Increíble!
More information/Más información
https://www.inceptivemind.com/duxions-ejet-motor-make-high-speed-electric-aviation-reality/35371/
https://ecoinventos.com/nuevo-motor-patentado-ejet-de-duxion-podria-hacer-volar-la-aviacion-electrica-de-alta-velocidad/