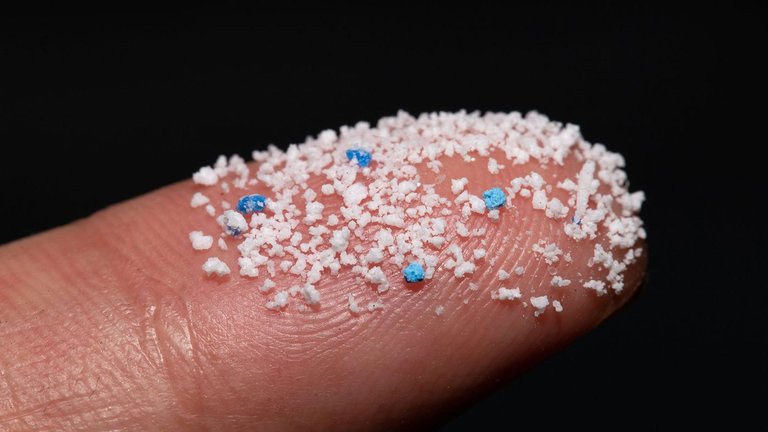 Source
Since its use began in the 60s of the last century, we have discarded and continue to discard enormous quantities of plastics that we throw into the environment. This especially affects the oceans because they are much more difficult to clean than places on land and where they have been accumulated until forming an island of plastic.
Desde que empezó su utilización en los años 60 del siglo pasado, hemos desechado y seguimos desechando ingentes cantidades de plásticos que arrojamos al medioambiente, esto afecta especialmente a los océanos porque son mucho más difíciles de limpiar que los lugares de tierra firme y donde se han ido acumulando hasta formar una isla de plástico.
But having an island made of plastic bags is not the worst, the worst thing is that these plastics degrade and crumble for various reasons until they become microplastics, which are pieces of plastic that range from 5 mm to those that are impossible to detect with the naked eye that they are ingested by animals and end up in the food chain.
Pero tener una isla hecha de bolsas de plástico no es lo peor, lo peor es que estos plásticos se van degradando y desmenuzando por diversas causas hasta convertirse en microplásticos, que son trozos de plástico que van desde los 5 mm hasta los que son imposibles de detectar a simple vista, que son ingeridos por los animales y acaban en la cadena alimenticia.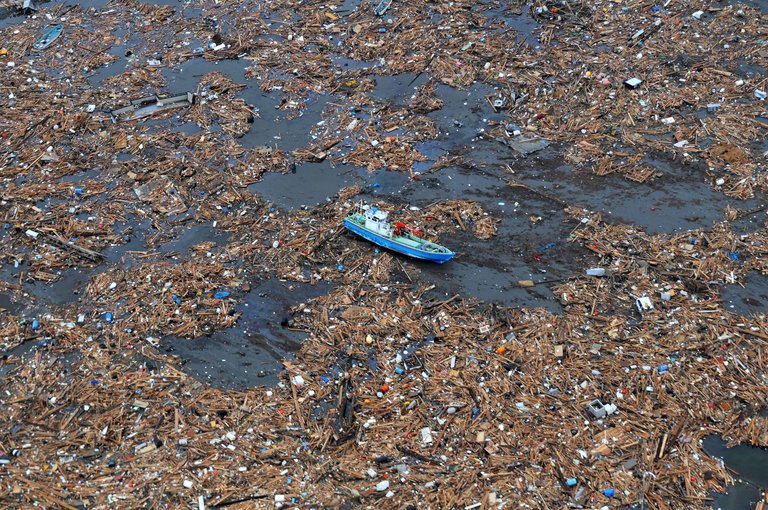 Source
To solve this problem, a group of researchers from the University of British Columbia, in collaboration with Sichuan University, have created a technology capable of eliminating 99.99% of the microplastics present in drinking water, a filter called "bioCap" made with fruit and wood compounds.
Para solventar este problema un grupo de investigadores de la Universidad de Columbia Británica en colaboración con la Universidad de Sichuan, han creado una tecnología capaz de eliminar el 99,99% de los micro plásticos presentes en el agua potable, un filtro llamado "bioCap" fabricado con compuestos de frutas y madera.
Specifically, it uses the tannins present in some fruits covered in sawdust, which is a powder or set of particles that come off the wood when sawing it, which are capable of eliminating between 95.2 and 99.9% of the microplastics present in water, microfibers from clothing, microbeads from soaps and foams or granules from containers and packaging used by humans.
Concretamente utiliza los taninos presentes en algunas frutas recubiertos de aserrín, que es un polvo o conjunto de partículas que se desprenden de la madera al serrarla, que son capaces de eliminar entre el 95,2 y el 99,9% de los micro plásticos presentes en el agua, microfibras de la ropa, microperlas de jabones y espumas o gránulos de recipientes y embalajes usados por los humanos.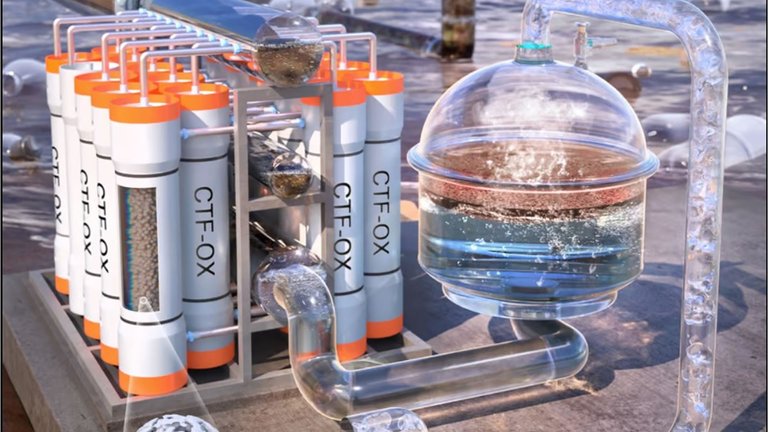 Source
To test the effectiveness of this technology, the scientists carried out tests with mice, administering normal water and water treated with this filter to the different groups, with which they were able to verify that the mice to which the treated water had been administered had much less accumulation of micro plastics, eliminating most plastics even in their least efficient form.
Para probar la eficacia de esta tecnología los científicos hicieron pruebas con ratones, administrando a los distintos grupos agua normal y agua tratada con este filtro, con lo que pudieron comprobar que los ratones a los que se había administrado el agua tratada tenían mucha menos acumulación de micro plásticos, llegando a eliminar la mayoría de los plásticos incluso en su forma menos eficiente.
There is no doubt that this is a great step towards eliminating these microplastics in our diet, but there is still a need to eliminate the plastics ingested by fish and other edible animals that end up in our diet.
Otherwise we will end up shitting plastic bags.
No cabe duda de que este es un gran paso hacia la eliminación de estos micro plásticos en nuestra dieta, pero aún quedarían por eliminar los plásticos ingeridos por los peces y otros animales comestibles que acaban en nuestra dieta.
De no ser así acabaremos cagando bolsas de plástico.
More information/Más información
https://interestingengineering.com/innovation/new-filter-removes-microplastics-water
https://computerhoy.com/tecnologia/crean-dispositivo-capaz-eliminar-999-microplasticos-agua-1295870