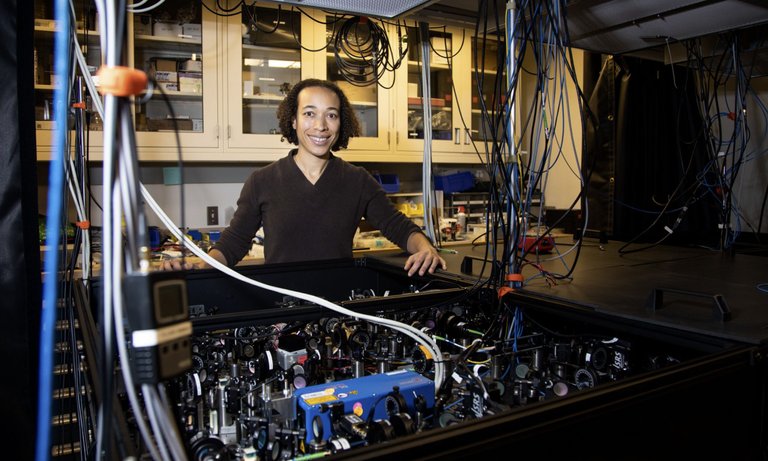 Source
At the beginning of the 20th century, Albert Einstein developed his theory of relativity according to which space and time form an indivisible whole because the speed of light in a vacuum is constant. This model of space-time forms a four-dimensional continuum (three spatial dimensions and one temporal) in which all the events of the universe take place.
A comienzos del siglo XX Albert Einstein confecciona su teoría de la relatividad según la cual el espacio y el tiempo forman un todo indivisible debido a que la velocidad de la luz en el vacío es constante, este modelo de espacio-tiempo forma un continuo de cuatro dimensiones (tres espaciales y una temporal) en el que se desarrollan todos los sucesos del universo.
But it seems that Monika Schleier-Smith, a doctor in physics from MIT and a professor at Stanford University in California, does not agree with this idea; she believes that space-time emerges, like a hologram, from quantum interactions and she intends to demonstrate this by creating space-time in her laboratory.
Pero parece que Monika Schleier-Smith, doctora en física por el MIT y profesora en la Universidad de Stanford de California, no está muy de acuerdo con esta idea, ella cree que el espacio-tiempo emerge, como un holograma, de interacciones cuánticas y pretende demostrarlo creando espacio-tiempo en su laboratorio.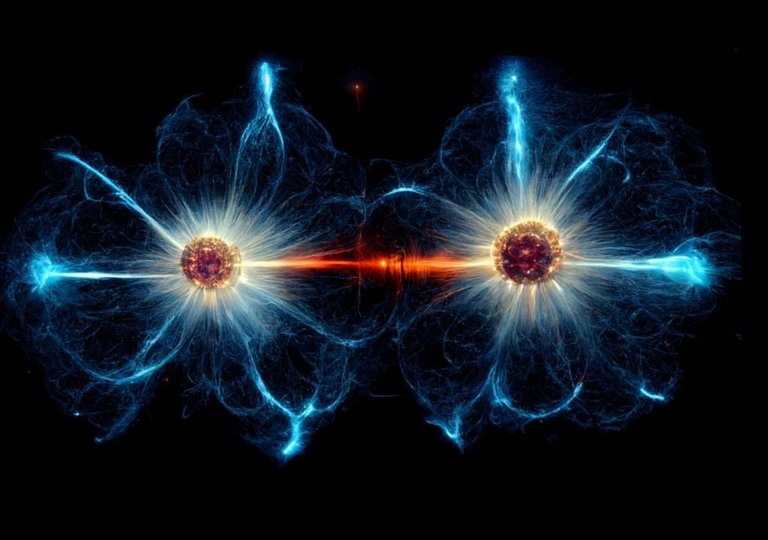 Source
All of this is based on the holographic principle that, roughly speaking, postulates all the information contained in a certain volume of a specific space could be known from the information contained in the border of said region, if the universe were a sphere, everything that We know it would be encoded on its surface and projected inside as a 4D hologram.
Todo esto esta basado en el principio holográfico que, grosso modo, postula toda la información contenida en cierto volumen de un espacio concreto se podría conocer a partir de la información contenida en la frontera de dicha región, si el universo fuese una esfera todo lo que conocemos estaría codificado en su superficie y proyectado al interior como un holograma 4D.
With this in mind, the doctor intends to create space-time in her laboratory using atoms cooled with a laser to almost absolute zero until obtaining Bose-Einstein concentrates, in a process that is beyond my knowledge and that according to the researcher could make space-time emerge from scratch.
Con esto in mente la doctora pretende crear espacio-tiempo en su laboratorio utilizando átomos enfriados con láser hasta casi el cero absoluto hasta conseguir concentrados de Bose-Einstein, en un proceso que se escapa de mis conocimientos y que según la investigadora podría hacer emerger espacio-tiempo desde cero.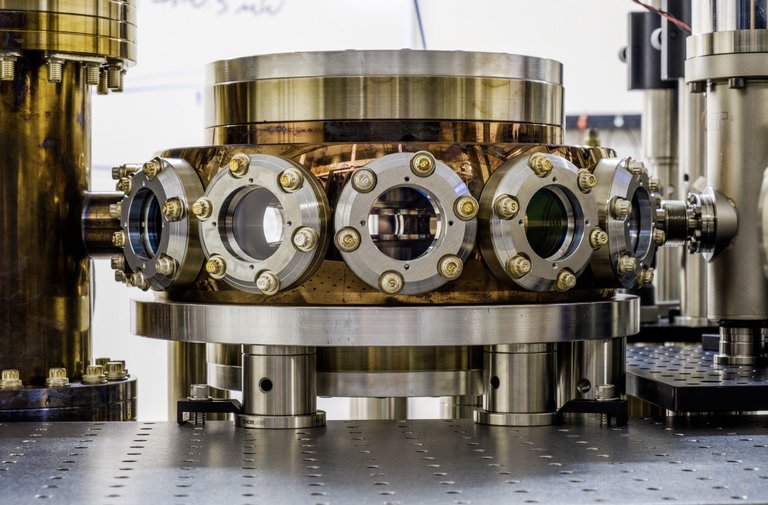 Source
These types of discoveries awaken the imagination of those of us who are amateurs but lay people in the field and those of us who are lovers of mystery who are already creating fantastic scenarios, but for the moment the most immediate applications, if the experiment works, would have to do with the management of the Quantum information and computing.
Este tipo de descubrimientos despiertan la imaginación de los que somos aficionados pero legos en la materia y a los amantes del misterio que ya estamos creando escenarios fantásticos, pero por el momento las aplicaciones más inmediatas, si el experimento funciona tendrían que ver con el manejo de la información cuántica y la computación.
These experiments would also be very useful for string theories that seek to unify gravity and quantum mechanics and achieve a single theory that explains everything.
But who knows, maybe it will work better than expected and create a new universe in his lab and we'll all go to hell.
Estos experimentos también sería de gran utilidad para las teorías de cuerdas que buscan unificar la gravedad y la mecánica cuántica y conseguir una única teoría que lo explique todo.
Pero quien sabe, tal vez funcione mejor de lo esperado y crea un nuevo universo en su laboratorio y nos vamos todos al carajo.
More information/Más información
https://www.quantamagazine.org/one-labs-quest-to-build-space-time-out-of-quantum-particles-20210907/
https://www.meteored.com.ar/noticias/ciencia/revolucionario-intentaran-crear-espacio-tiempo-desde-cero-en-un-laboratorio-fisica-cuantica.html