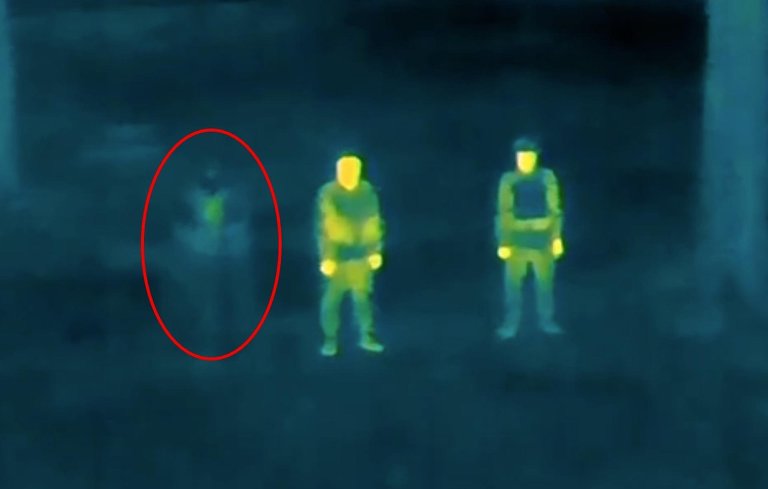 Source
The ability to become invisible at will is something that we would all like, especially the military, law enforcement and various kinds of theavers, I suppose that is why for many years companies around the world have been researching in this field and obtaining increasingly spectacular results.
La capacidad de poder hacerse invisible a voluntad es algo que a todos nos gustaría, especialmente a los militares, fuerzas del orden y chorizos variopintos, supongo que será por eso que desde hace muchos años empresas de todo el mundo están investigando en este terreno y obteniendo resultados cada vez más espectaculares.
Roughly what this invisibility technology does is bend the light rays around the object that we want to make invisible, for which a cloak or accessory is placed between the observer and the object to be made invisible, for years it has been researched to be able to " "bending" all the light rays of the visible spectrum.
Grosso modo lo que hace esta tecnología de invisibilidad es doblar los rayos de luz alrededor del objeto que queremos hacer invisible, para lo que se coloca una capa o accesorio entre el observador y el objeto a invisibilizar, durante años se ha estado investigando para poder "doblar" todos los rayos de luz del espectro visible.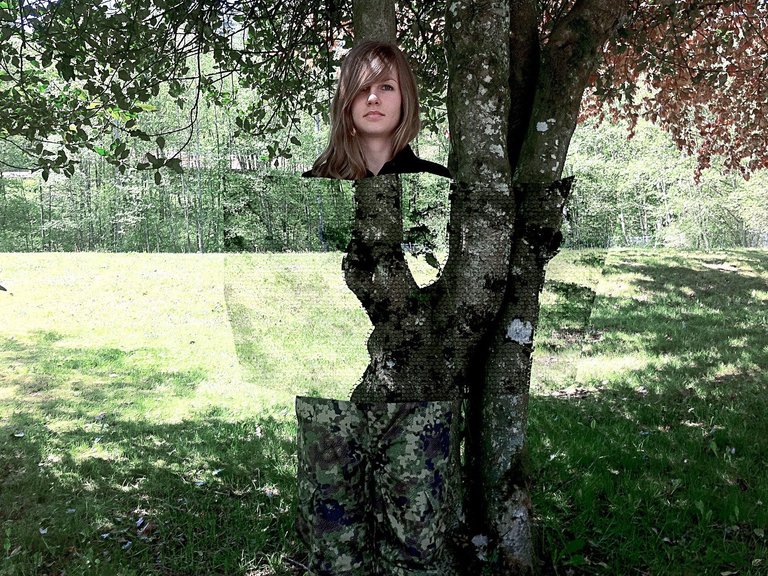 Source
Now the Ukrainian military development laboratories have gone one step further and have manufactured one of these invisibility cloaks that also works with thermal cameras, this means that just like the aforementioned cloaks they bend the visible light rays, It is capable of deflecting infrared rays, making us invisible to thermal cameras.
Ahora los laboratorios de desarrollo militar ucranianos han ido un paso más allá y han fabricado una de estas capas de invisibilidad que también funciona con cámaras térmicas, esto quiere decir que al igual que las "capas" antes mencionadas doblan la los rayos de luz visible, esta capaz de desviar los rayos infrarrojos haciéndonos invisibles a las cámaras térmicas.
This thermal invisibility cloak only weighs two and a half kilos and in addition to hiding soldiers from thermal cameras, it also protects them from rain, snow, high and low temperatures and is also non-flammable. According to official sources, this invention is already being used on the battlefield to protect Ukrainian soldiers in situ.
Esta capa de invisibilidad térmica solamente pesa dos kilos y medio y además de ocultar a los soldados de las cámaras térmicas, también los protege de la lluvia, nieve, altas y bajas temperaturas y además no es inflamable. Según fuentes oficiales este invento ya se está utilizando en el campo de batalla para proteger a los soldados ucranianos in situ.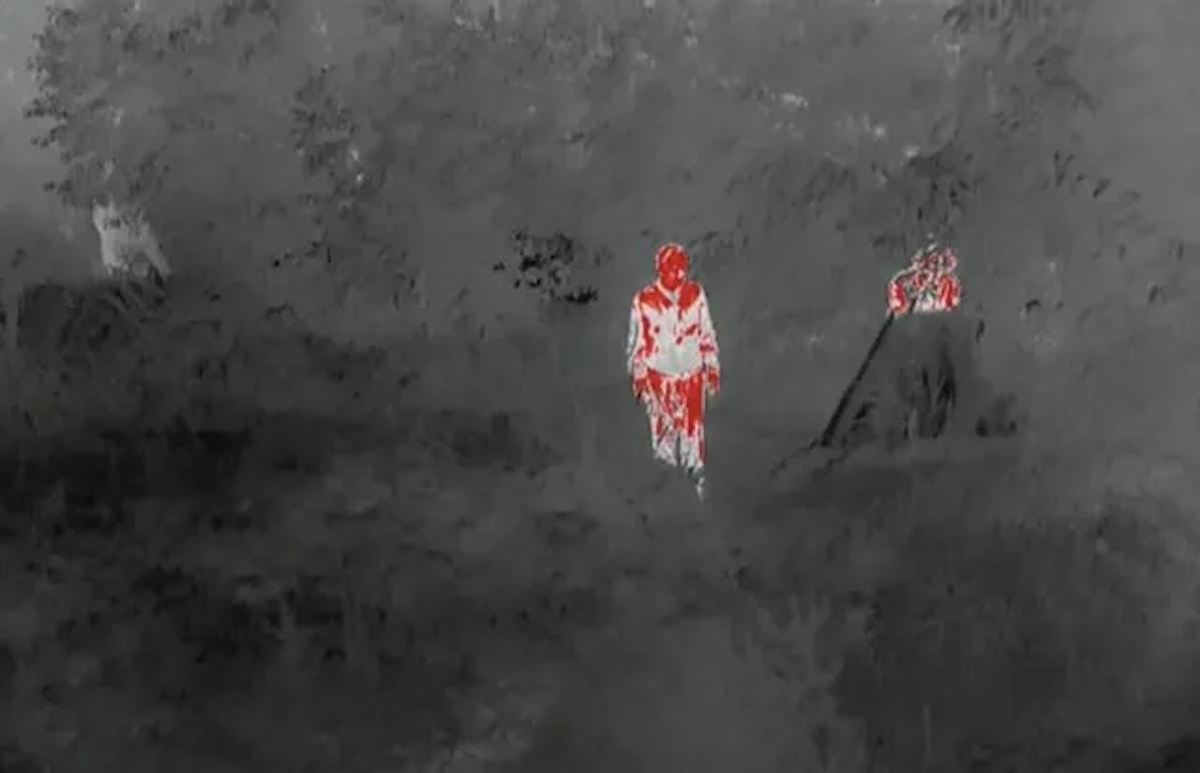 Source
According to its creators, this invention will be used, for example, to protect snipers or special forces groups that carry out combat missions, obviously this will be able to save many lives of Ukrainian soldiers although I suppose this will be to the detriment of the Russians so it does not seem that we have come a long way.
Según sus creadores este invento se utilizará por ejemplo, para proteger a los francotiradores o a los grupos de fuerzas especiales que realizan misiones de combate, obviamente esto podrá salvar muchas vidas de soldados ucranianos aunque supongo que esto será en detrimento de los rusos así que no parece que hayamos adelantado mucho.
The truth is that it is unfortunate that this technology serves to kill each other, but we have to be honest and recognize that more technological progress is made in a war than in a hundred years of peace, another thing is whether or not the loss of so many lives of such young people is worth it, but this is already beyond the scope of this post.
La verdad es que es lamentable que esta tecnología sirva para matarnos unos a otros, pero hemos de ser honestos y reconocer que se avanza más tecnológicamente en una guerra que en cien años de paz, otra cosa distinta es si merece o no la pena la pérdida de tantas vidas de gente tan joven, pero esto ya está fuera del alcance de este post.
More information/Más información
https://inews.co.uk/news/ukraine-invisibility-cloak-hide-troops-russian-drone-attacks-2650689
https://www.abc.es/internacional/cientificos-ucrania-crean-capa-invisibilidad-santo-grial-20231104203655-nt.html