KTO KOCHA KOTY #7
(3 osoby, 3 cytaty)
Przed Państwem Siódmy odcinek kocich zagadek, okraszonych fragmentami poezji, prozy, złotych myśli, lub różnych innych konstatacji Ludzi kochających Koty.
Postaci jak zawsze jest TYLKO TRZY.
Czyli na fotkach opatrzonych tą samą cyfrą - jest ten sam Bohater,
(niekiedy w kilku odsłonach :).



Oto nasza dzisiejsza Trójka.
1.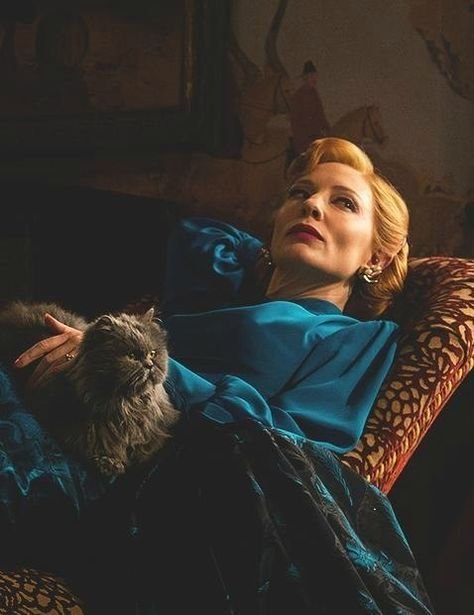 JEDEN



"Każdy kot, od którego oczekuje się, by jak najszybciej wszedł do pokoju, staje jak wmurowany na progu. Usztywnia łapki, unosi ogonek, bada atmosferę i zmniejsza obroty silnika.
Najchętniej usiadłby na progu, aby podyskutować.
A z drugiej strony:
Każdy kot, od którego oczekuje się, by jak najprędzej wyszedł z pokoju, musi się najpierw zastanowić, jakie czeka go ryzyko. Tak ni stąd, ni zowąd wyjść przez otwarte drzwi? Na zewnątrz? A jeśli tam czają się pożeracze kotów?
Trzeba to spokojnie rozważyć. Proszę nie poganiać, mnie się nie spieszy.
Kotka przez pięć minut rozpaczała pod zamkniętymi drzwiami. Chciała wyjść. Albo wejść. Śpieszyło się jej.
Teraz drzwi są otwarte. Teraz prosi o czas do zastanowienia się.
(..)
Żaden kot nie wejdzie do pokoju w sposób tak nierozważny jak pies. Sadowi się pod drzwiami i szlocha - uwertura. Rytualizuje uroczystość wkroczenia, waha się, tak właściwie to nie chce, zastanawia się nad tym jeszcze raz -akt pierwszy i drugi.
I nagle błyskawicznie wślizguje się do środka - akt trzeci.
(..)
Jeśli ktoś ma dwa koty, z których jeden jest w pokoju, a drugi nudzi za drzwiami żeby go wpuścić - to kot pokojowy chce wyjść i powitać tego w korytarzu;
gdy otworzymy drzwi, chcąc umożliwić spotkanie, kot korytarzowy wkracza do pokoju, a kot pokojowy wychodzi tymczasem na korytarz.
Jeśli zamkniemy drzwi, cala zabawa zaczyna się od nowa,
tylko z przestawionymi kotami.
"Sztuka Mruczenia" Eugen Skasa-Weiss
1.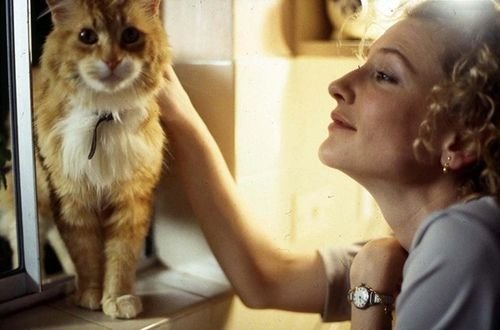 1.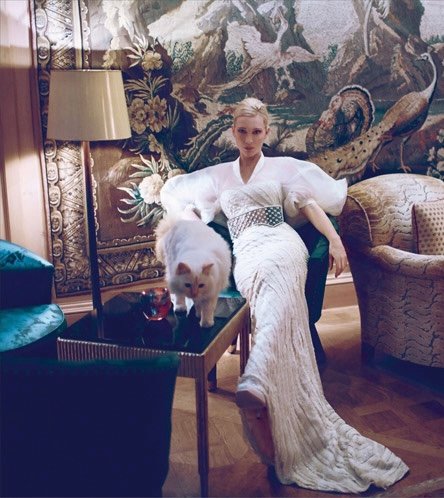 DWA
2.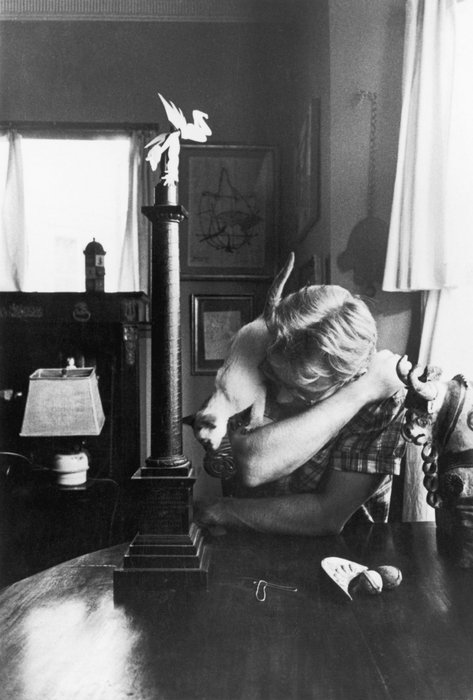 2.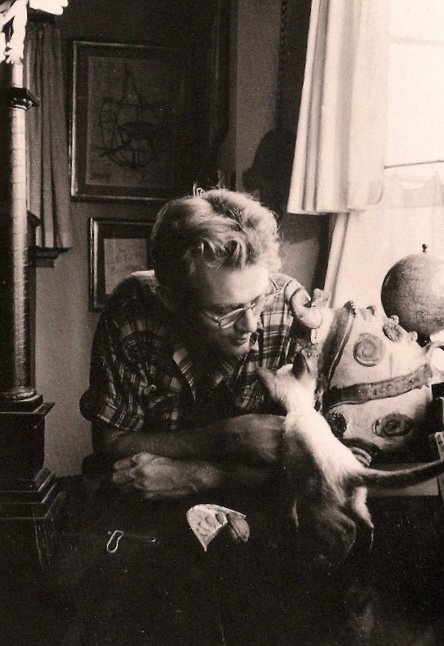 "Nienawidzę tych stworzeń, zbyt cichych i zbyt inteligentnych jak na mój gust. Nie ma to jak tępa, głupia lojalność psa."
Arturo Pérez-Reverte
2.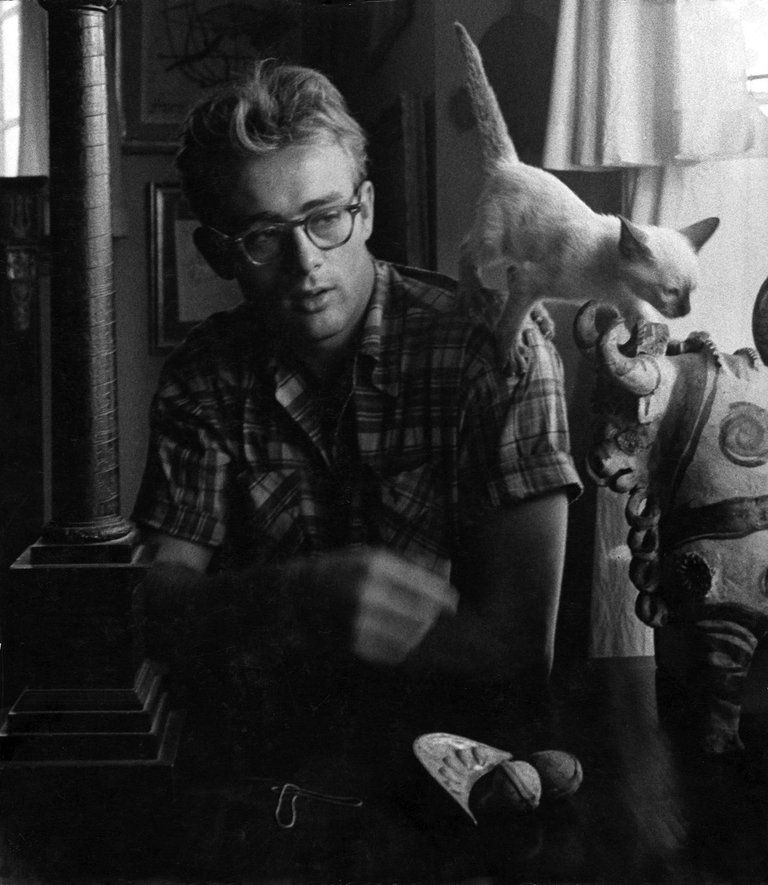 TRZY
3.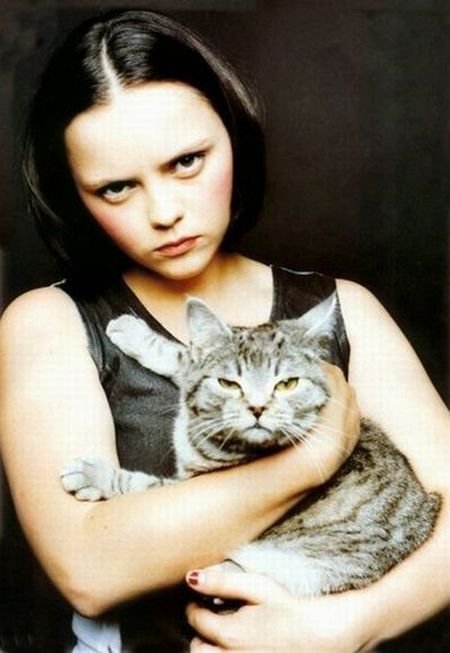 O, proszę - a tu jeszcze jeden cytacik o drzwiach. :D
"Jeżeli drzwi są zamknięte drapcie wycieraczkę aż wióra z niej lecą.
Drzwi muszą być zawsze na pół otwarte, zwłaszcza te prowadzące na ogród w czasie zamieci śnieżnej.
Ludzie muszą nam służyć, jako przyciski do otwierania drzwi."
Celia Haddon



3.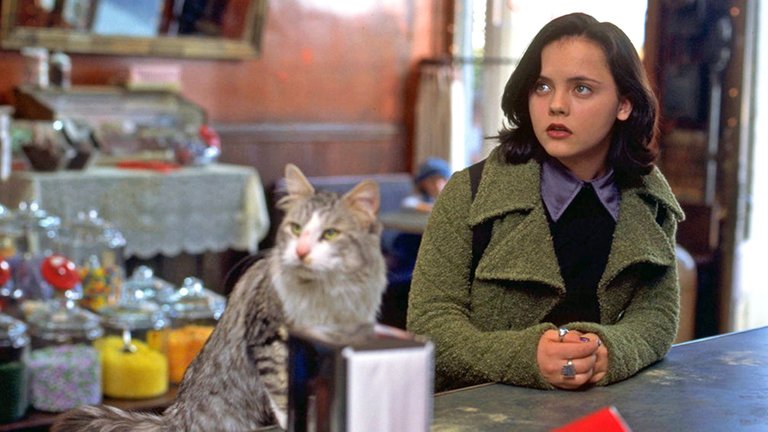 3.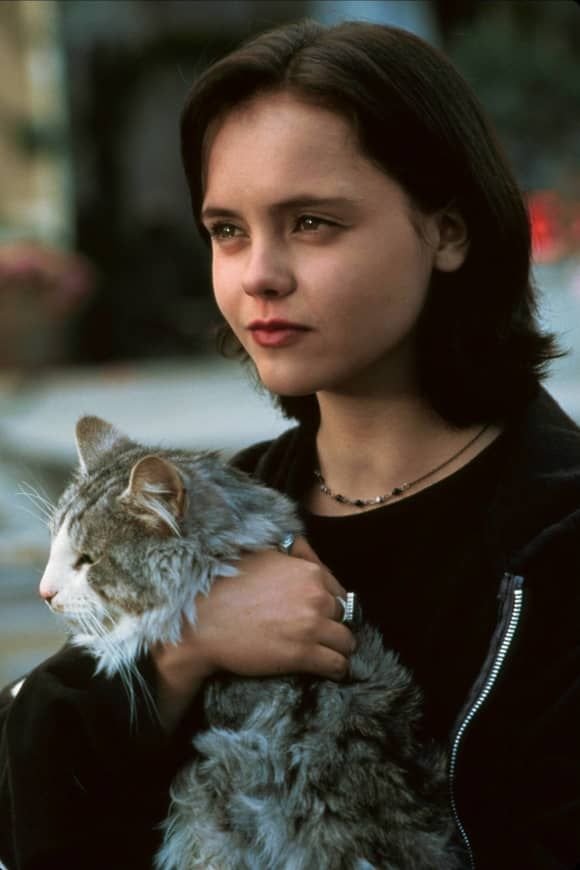 Czekam na Wasze odpowiedzi :)



KTO JUŻ KOCHAŁ KOTY:
(w poprzednich odcinkach)
Iggy Pop
Merna Kennedy i Charlie Chaplin
David Bowie
Audrey Hepburn
John Lennon i Yoko Ono
Whoopi Goldberg
Nick Cave
Sophie Marceau
Pablo Picasso
Henry Charles Bukowski
Brigette Bardot
Sean Connery
Anna Dymna
Alan Rickman
Marlin Monroe
Frank Zappa
Monika Bellucci
John Travolta
FOTKI:
www.pinterest.com
---
---
Pierwotnie opublikowano na slowo ma znaczenie. Blog na Hive napędzany przez dBlog.