---
"Too many people spend money they haven't earned to buy things they don't want to impress people they don't like."
- Will Rogers
Does it ever get to you?
The constant, relentless bombardment with advertising?
---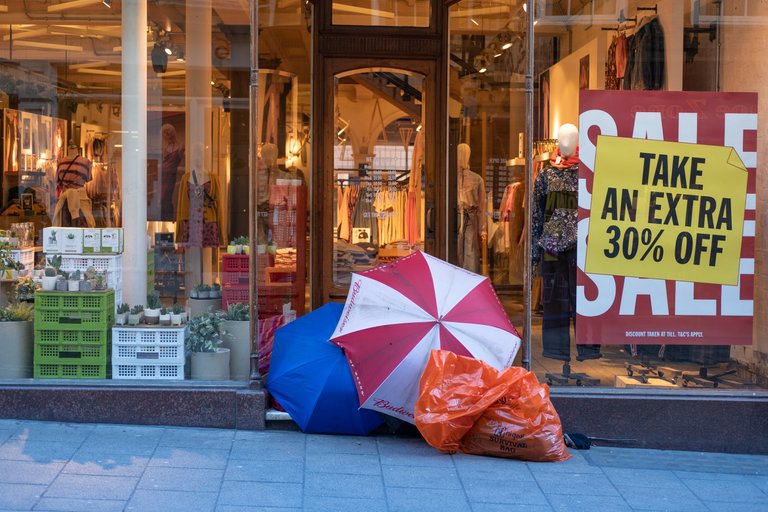 Consumerism.   ~   Image courtesy of Dan Burton
---
~Consumerism~
by Duncan Cary Palmer
This modern life's
So trouble-free,
I can't keep up.
Consumerism's
Killing me,
I can't keep up.
There's nothing left
Commercial free:
Buy Wheaties!
As seen on TV!
The market
Has it's grip on me,
I can't keep up!
---
~FIN~
---
---
Note: If you're reading this after the payout window has closed,
you can still reward it: CLICK HERE.
---

P.S. If you have an "in" with anybody at Steemit, Inc. - Would you please ask them to get rid of these damn, extremely annoying "off-website" arrow/boxes? The have, overnight, made Steemit ugly. There are much better solutions.
---
For more poetry,
please check out our Library Poetry Shelf - CLICK below:

---

---
LOOK! Check out our amazing product:


Introducing: The SILVERengines proton - Image by @creatr
CONTACT US - Will Exchange for Steem
---
Thanks for your time and attention.
You
are why I'm here on Steemit!
I have very eclectic interests and hope, over time, to write about them all.
---
⬇️To Check Out @creatr's World⬇️CLICK Each Image Below⬇️