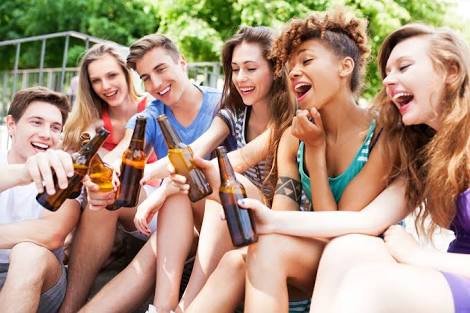 Photo Source
Teenage life is complicated one
Where elder's lose, you win
Limitations make you enjoy
While limitless makes you destroy.
Teenage life is a beautiful one
If you listen and learn of course one day you'll earn.
Making friends, giving curse
My dear it makes you worse.
Parent's preference is less than friends
While relationship with siblings ends.
Friends, music, dance, parties, cigarettes, beer, drama, lies, tears, depression, anger and fear and bully and late night chats.
It makes you feel cool, remember you're a fool!
My life, my rules, my choice, not your business
This attitude kills your kindness.
So dear teenagers.. get up, rise, open your eyes and realize that your parents restriction are for your own protection.
Take out your gratitude and have the feeling of gratitude.
Teenage life is not a cage but a golden stage.
So, enjoy this life every minute but in limit.
Make memories and fill in your sack because these days never come back.

Please support @surpassinggoogle as a witness by voting him at https://steemit.com/~witnesses and type in "steemgigs" at the first search box
You can also give him witness voting decisions on your behalf, visit https://steemit.com/~witnesses again and type in "surpassinggoogle" in the second box as a proxy
Please support his project as well, which is @teardrops Smart Media Token