She makes me wild. Her Hair black and flowing, her eyes of blue fire
My temperature rises. My body in sweats. The thirst is unquenchable.
I feel dirty, when she looks into my eyes. Naughty thoughts behind those tiny windows
I feel the rage creep beneath the surface, and makes me bad
I would kill to taste her lips. Adrenaline pumps my veins. Don't mess with me
I'm on a terror, my heart ♥️ on raging. No telling what's next
We're robbing banks together. A fresh pair of spanx, mouth gags and leather
I'm getting my kicks off, sawed off shotgun click click, I'm gonna bust a head or two
Bite down on my lips, she licks the blood off. Mmmmmmmmm
I pinch her ass and she cracks me one to the head, giggles and skips away
I pray for the day, for her heart I'll be preying away.
Devoured her from front to back. So fair I swear I'm gonna eat her heart out
She makes me bad, she's so much worse, one of these days, we'll be up in a hearse. She makes me bad.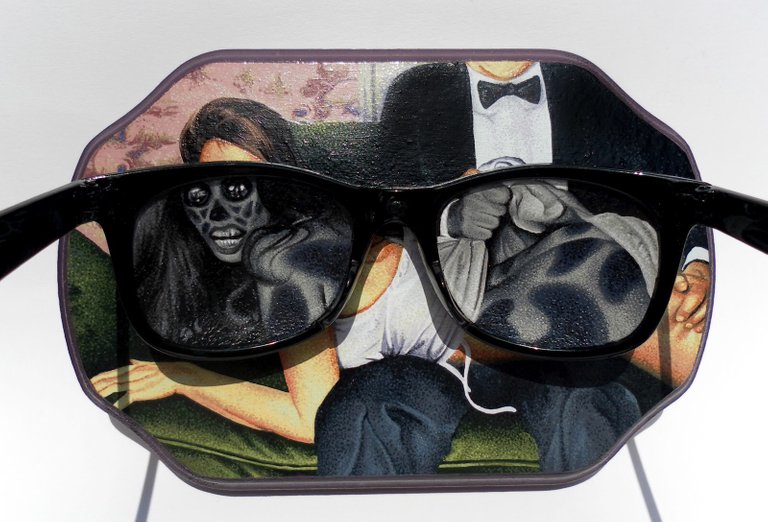 Posted using Partiko iOS