Fasolka to ulubione danie barowe większości facetów.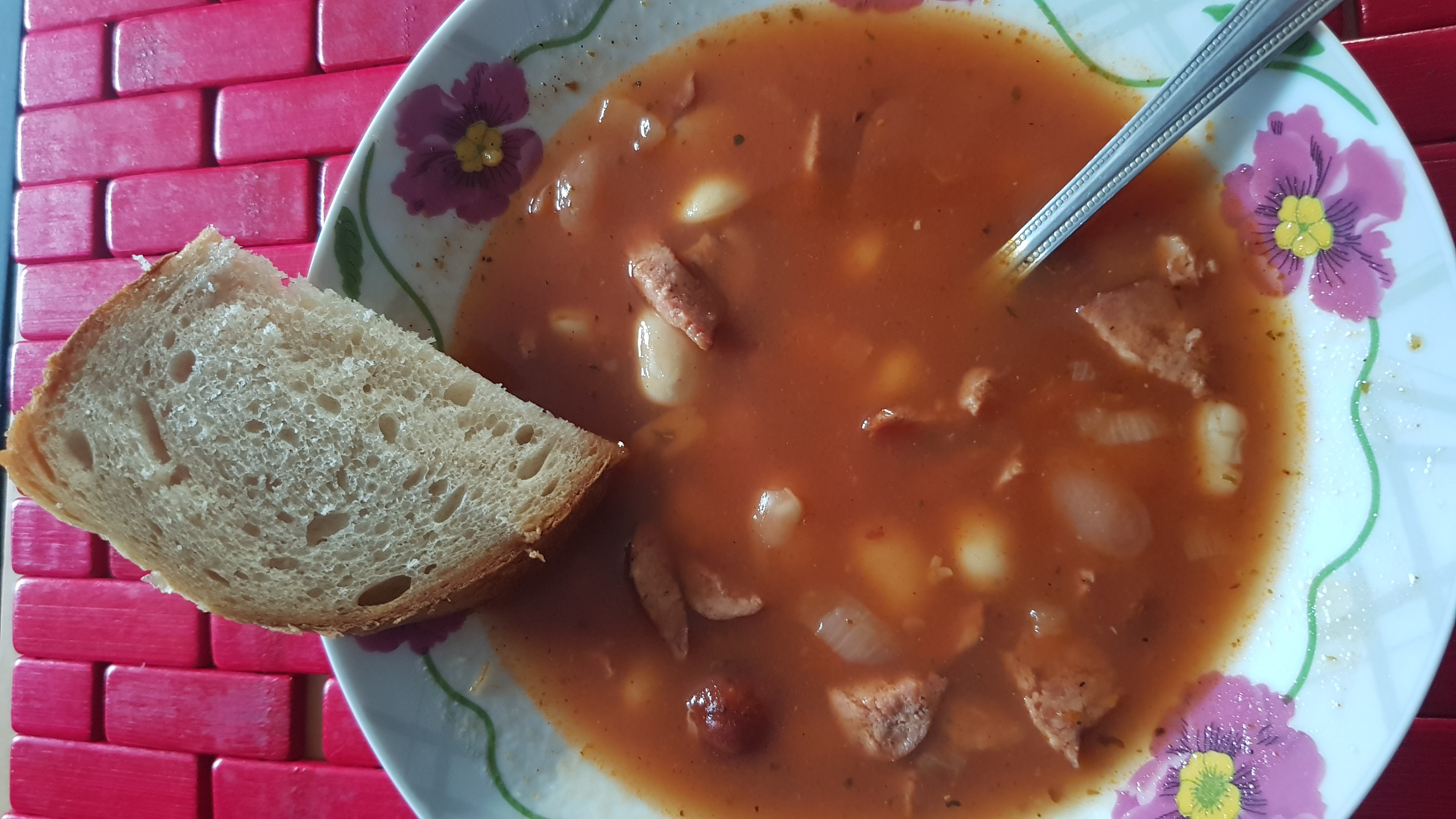 Kiedyś pracowałam na górniczej stołówce wydawając " flapsy"
Fasolka i bigos to były dania, które musiały być codziennie.
Fasolkę, 2 szklanki na gar 5 l. Najlepiej pomoczyć kilka godzin w zimnej wodzie.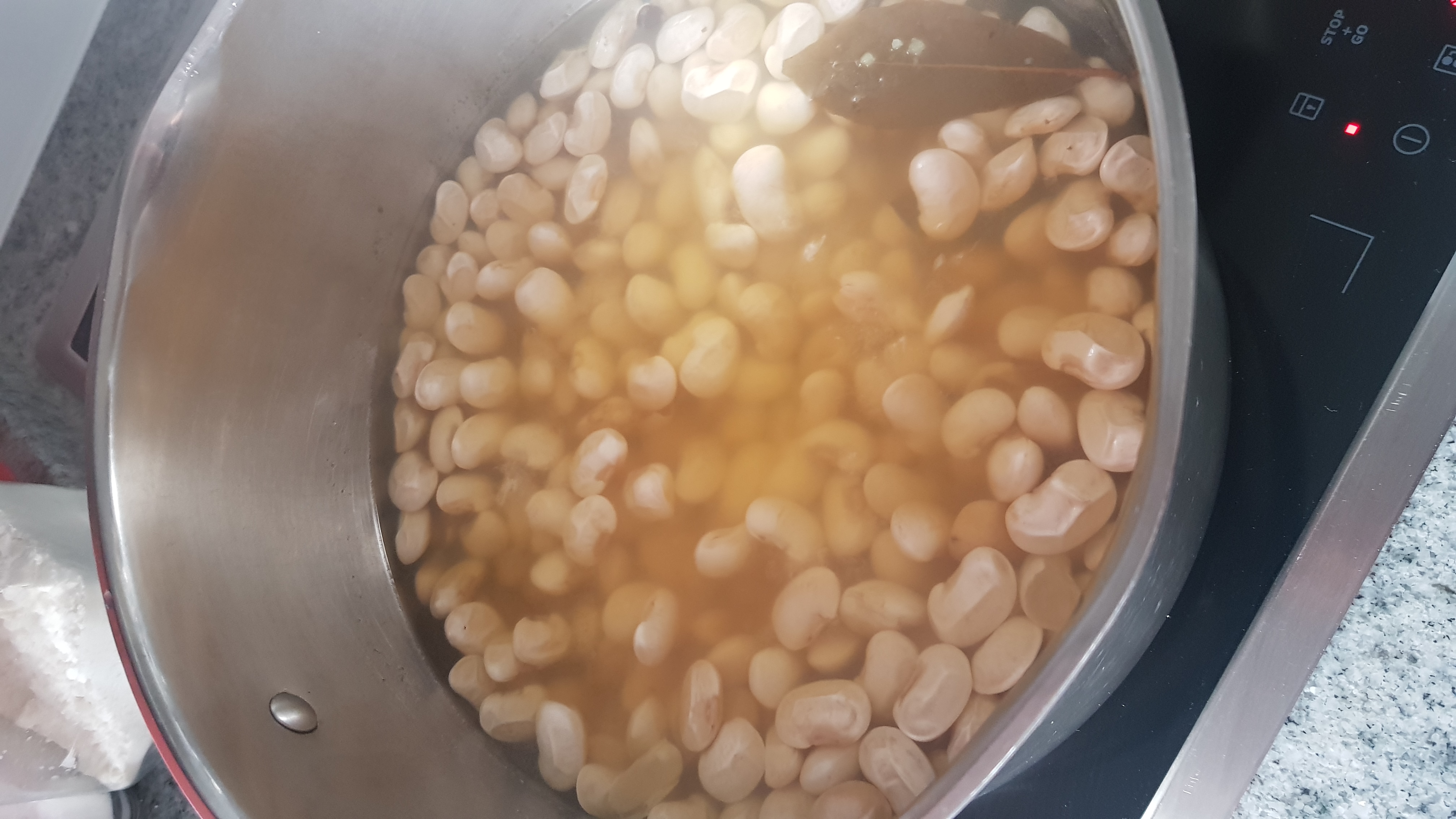 Gotować do miekkości ok. 2 godziny, na małym ogniu z liściem, kulkami i posolonej wodzie.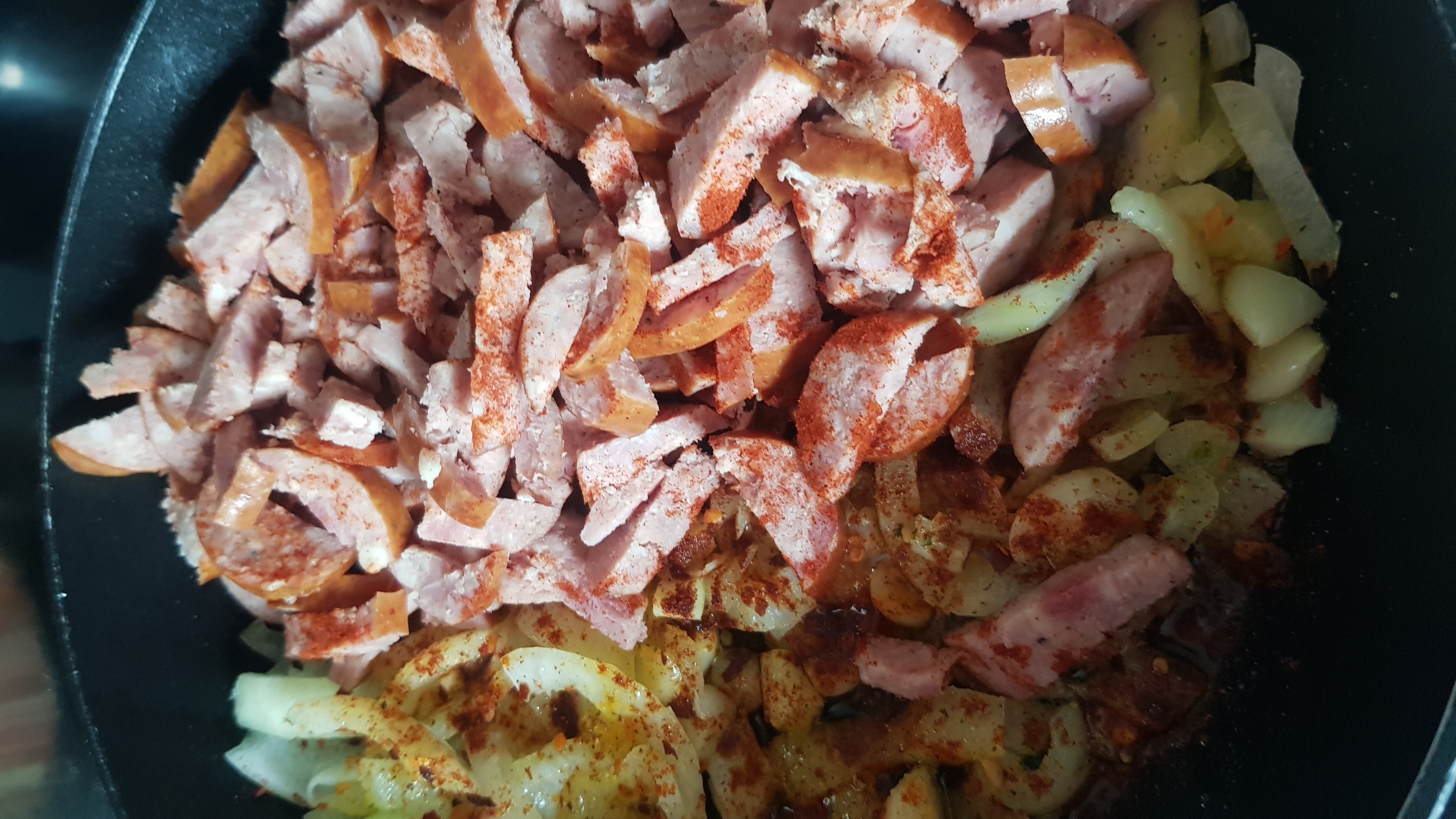 Pokroić jak się chce ze 4 kiełbasy. Usmażyć z cebulą i czosnkiem też z 4 ząbki.
Posypać papryką słodką i ostrą oraz majerankiem.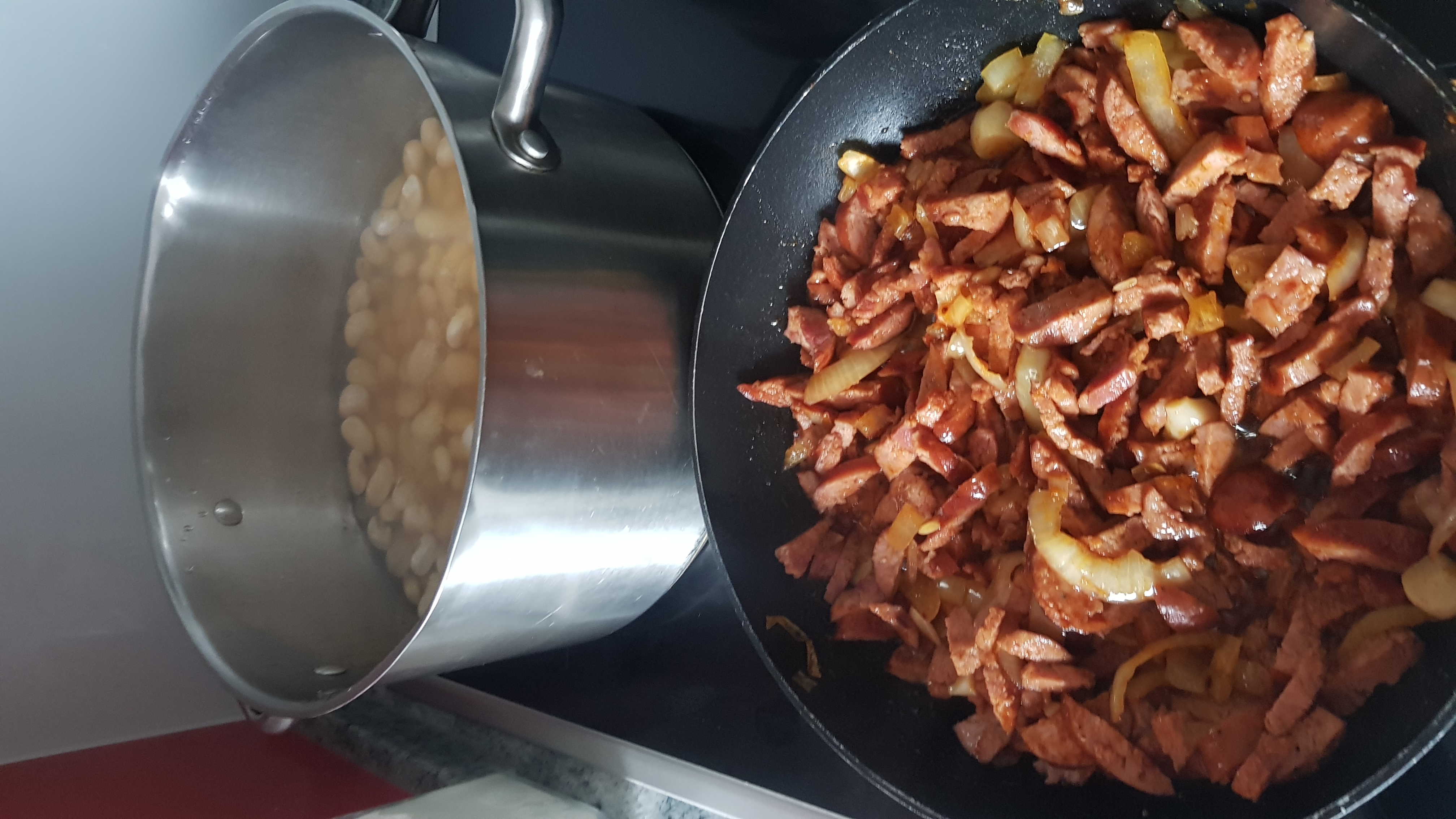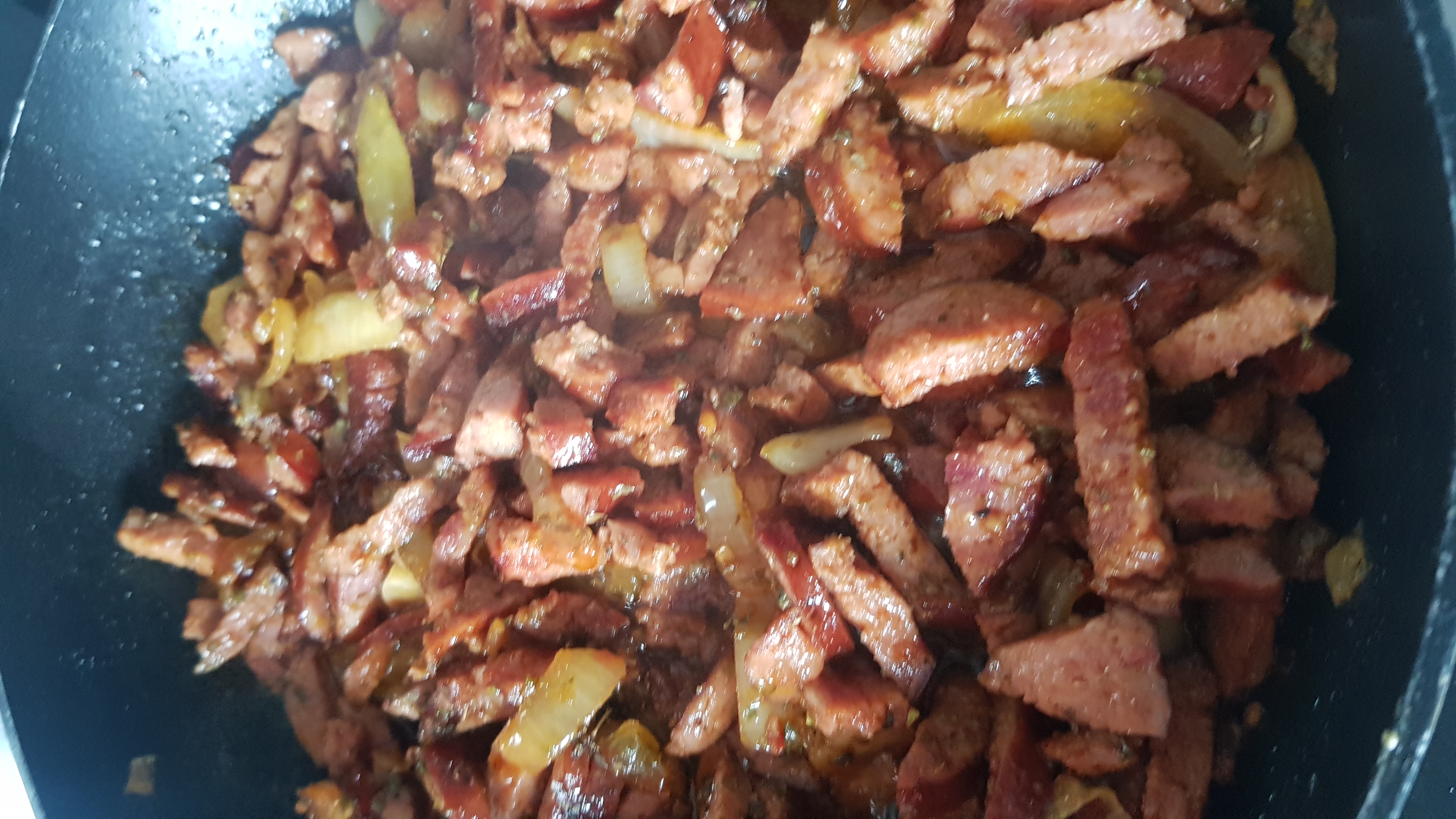 Dodać koncentrat dolać wody i wrzucić kiełbasy.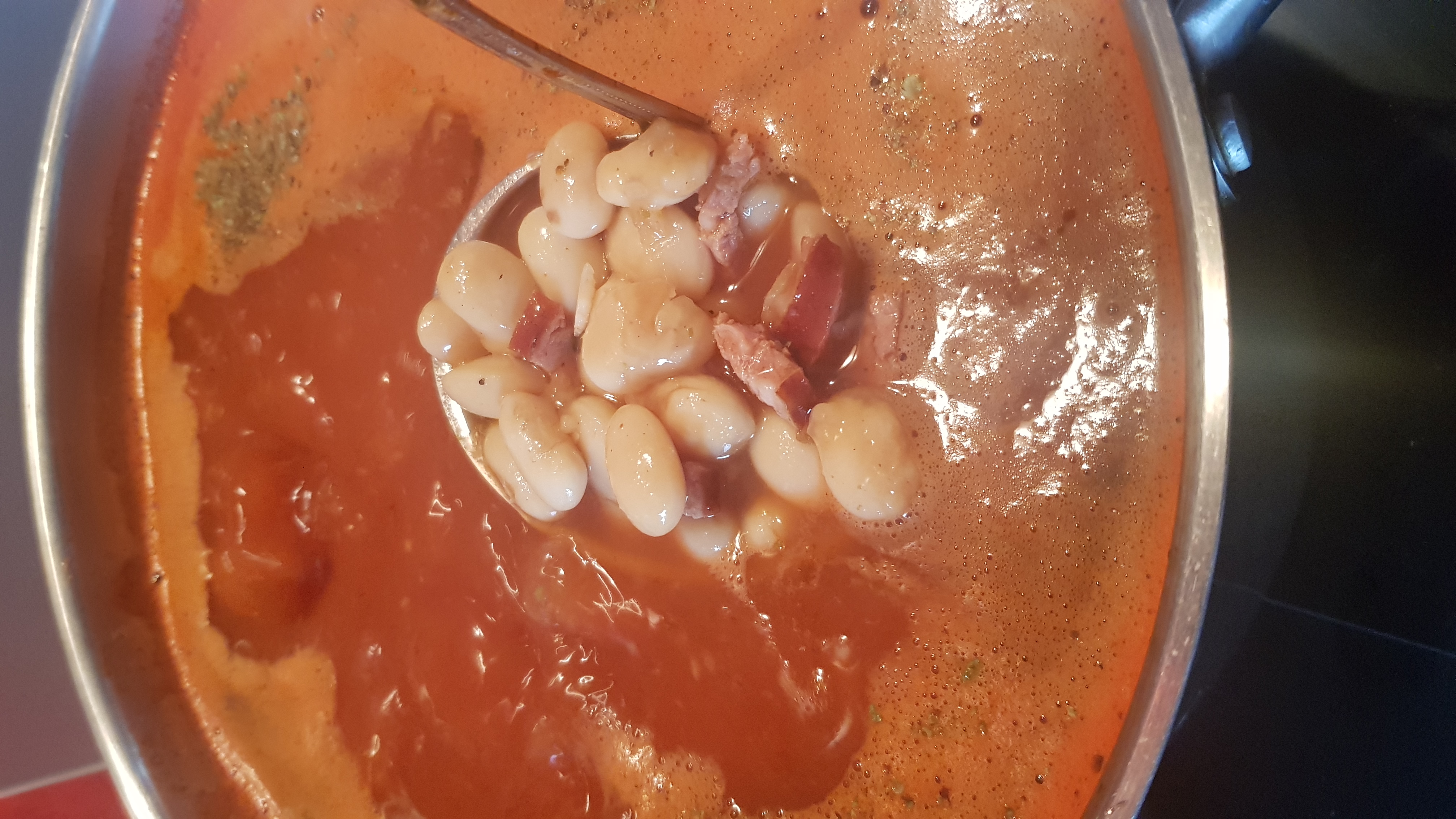 Doprawić, popieprzyć , dosypać majeranku i zagotować.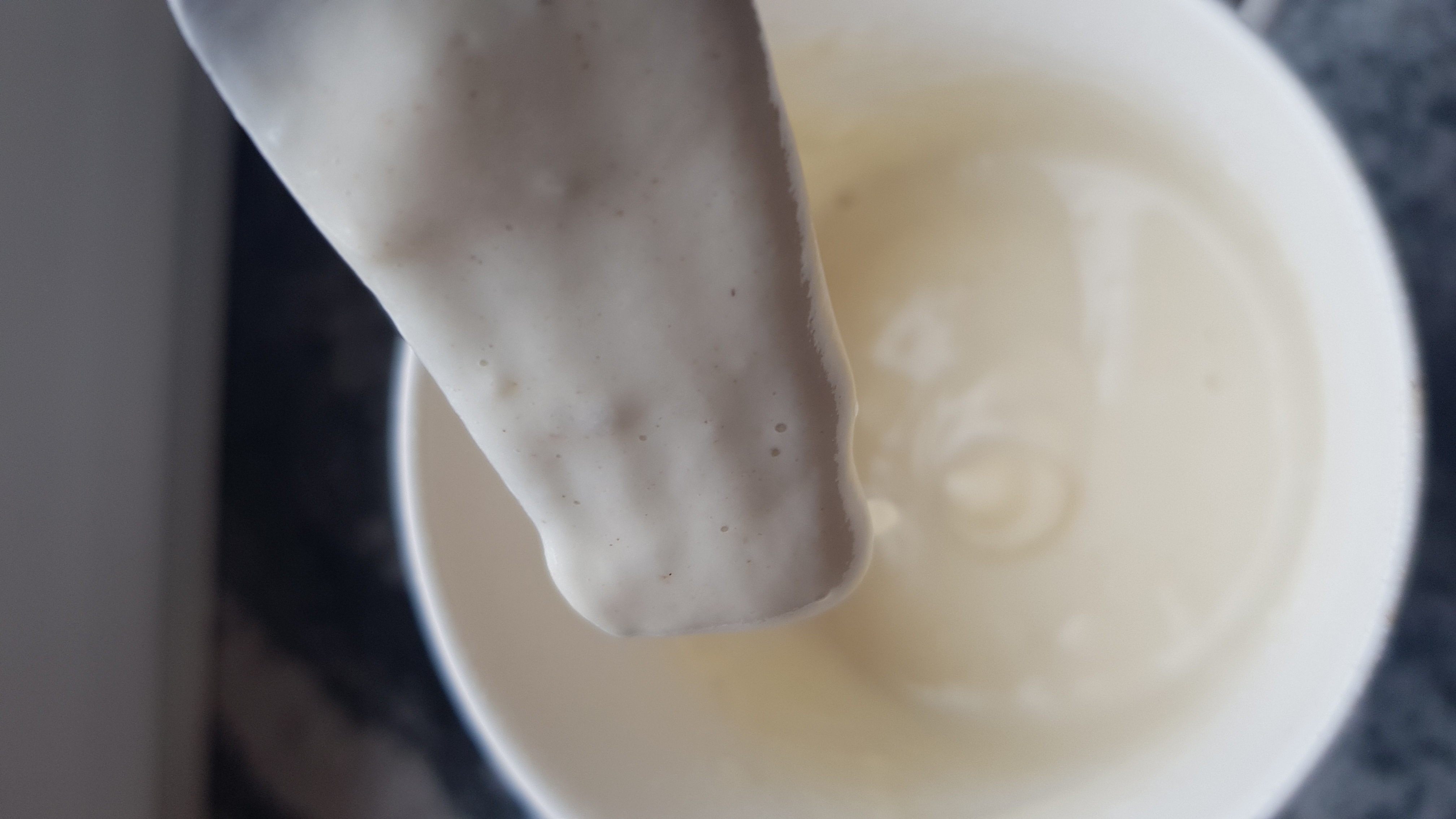 Na koniec do wrzącej zupy wlewany " zaklepa"
Zawiesina : 4 łyzki mąki wymieszać z zimną wodą i zagęścić FASOLKĘ. 🥘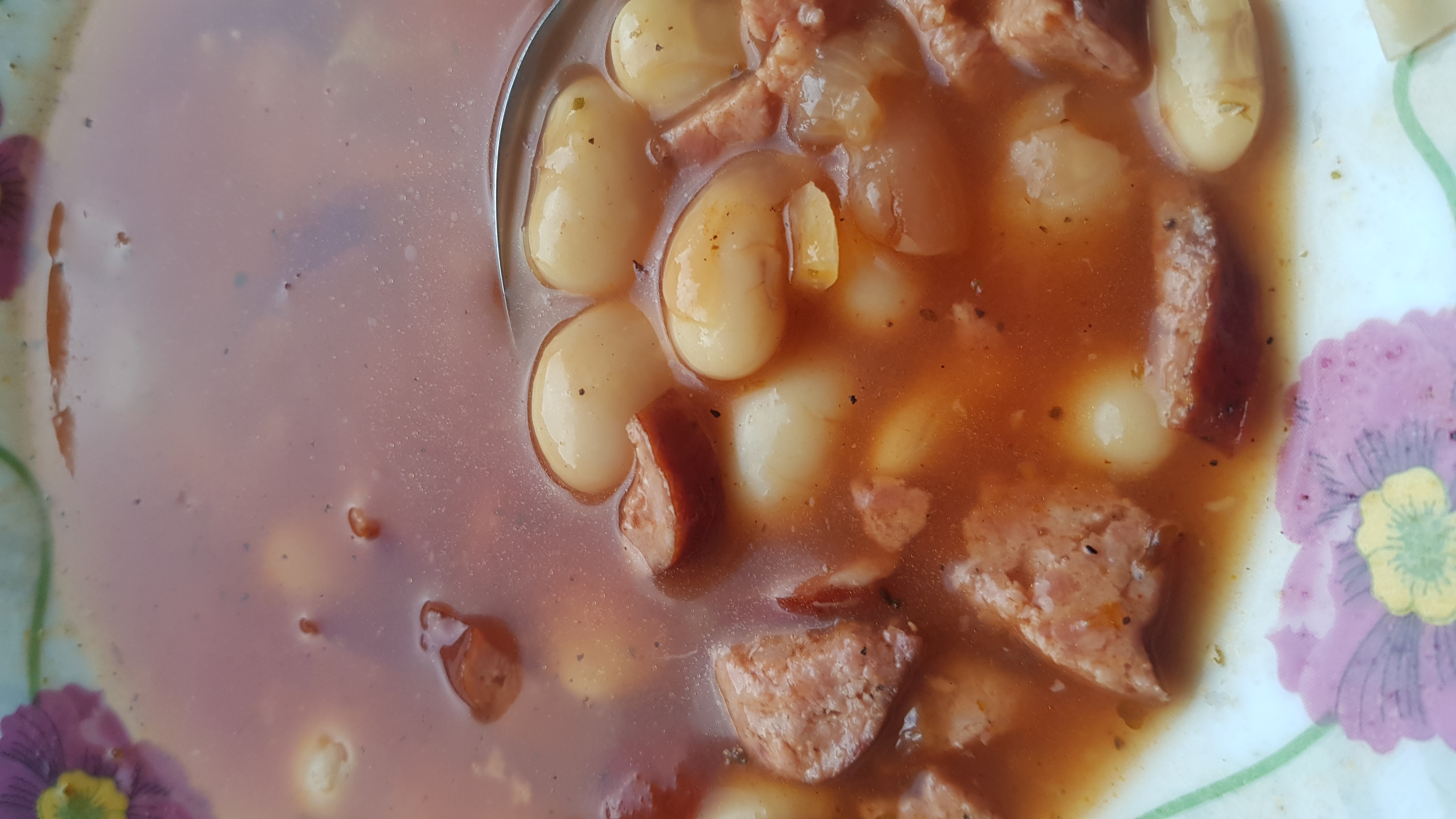 Gdy ktoś lubi gęste dodaje wiecej mąki.
Ja nie lubię takich gęstych zup. Gdy ona postoi, to jest jeszcze lepsza.
Fasolkę lubi stary i młody.
Można powiedzieć, że danie z Prlu- nadal smakuje. 🥘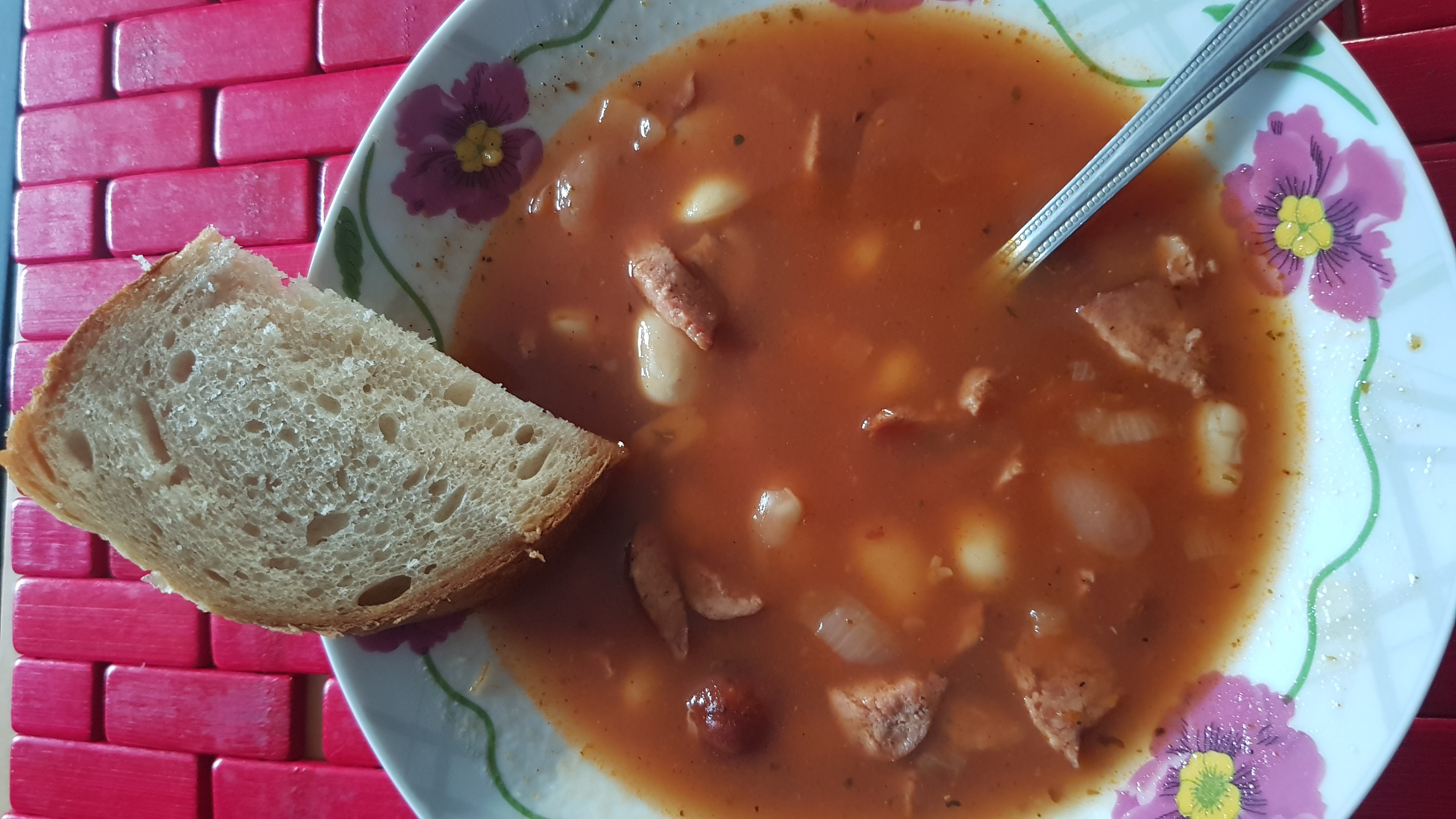 Tanio, a dobre na te trudne czasy.