In this pop a squat challenge post, I will tell you why the person or people in this article squats.
In an early morning here in one of the biggest Public Market in Davao City. I head to look for opportunity in getting this images to join the #popasquat challenge and I got this images.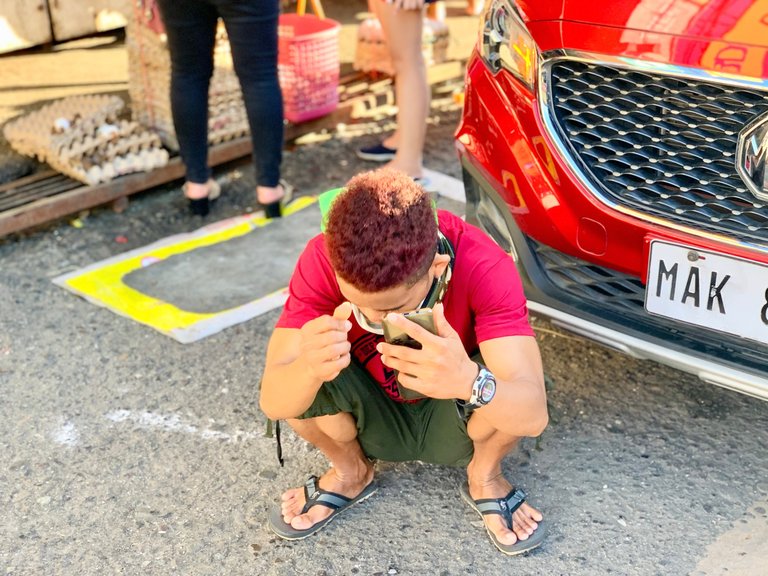 Public market here in a big city of Mindanao is super crowded and I cannot imagine I could see this people squatting on the road. The road full of people rushing to buy fresh food.
Not only busy at this time where social distancing is in place and still very tight with security and checking on individuals.
Yet, this young man is squatting on the road, holding his phone. As I passes by, took his picture and he quickly put his mask back on as it was not in placed before. It was place under his chain.
Here in Davao city, if you see someone does not wear mask, you are allowed to take pictures and you can send this to the authority. Many people here do not comply wearing mask on properly.
On The Other Side of The Road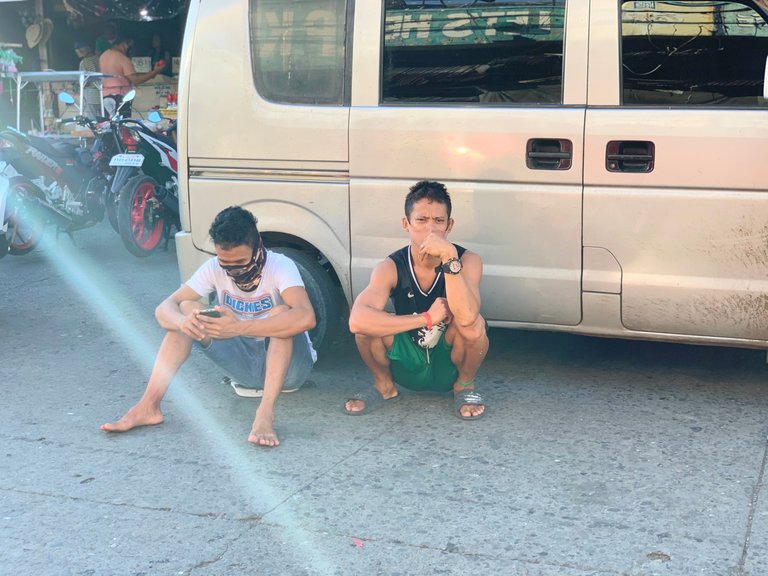 Unbelievable! As I turn my head on the other side of the road, there are 2 men doing the same squatting. Looks like my lucky day!
I came to realise that this men are doing labor jobs. They are waiting for customers.
So when someone needs helps to carry their large bags of groceries or
sack of rice, this men are there to help you for a fee. They will not tell you how much it cost, it is up to the person how much they are willing to give.
             **Other Squat Moments**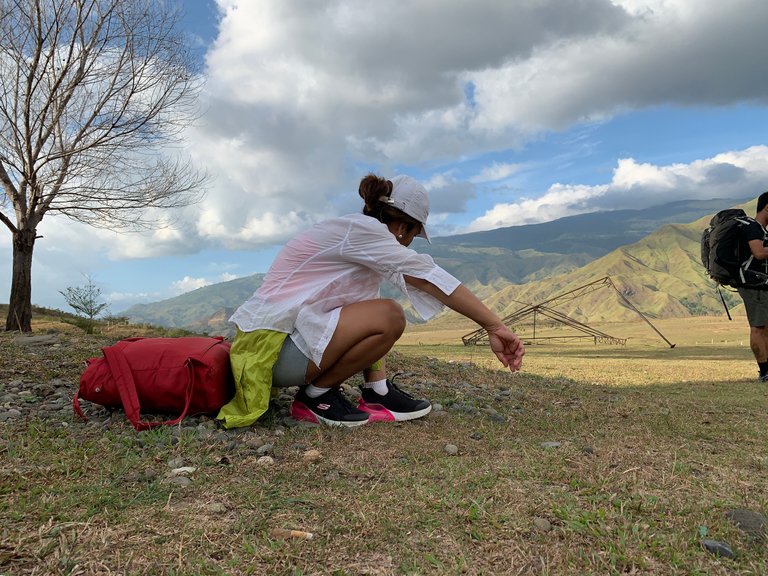 The image above is me. The reason I squat here, I was picking up some stones to arrange them as I was waiting for the tour guide to bring us to the mountain. No chairs to rest so I squat.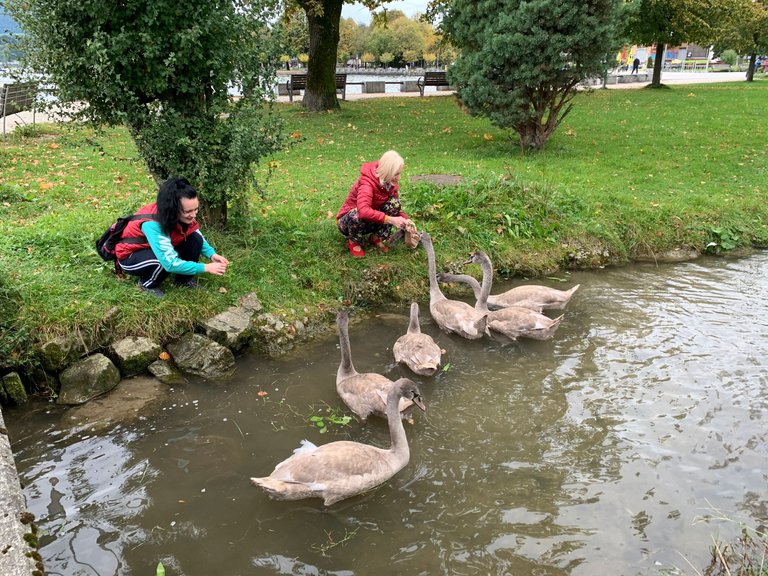 This image was taken in Sarzlburg Austria, I think not only asian do squat. in the west and east they also do and that depends on the situation.
Like this 2 ladies here, they were feeding the swan with grass.
It was beautiful to see this 2 ladies feeding the swans.
---
I am a new member of Asean.hive community and I will be hear to contribute from time to time whenever I can.
With much love and thankful for all creators of Asean.hive and the @Asean.Hive community
Love, @elvielins