Trwa właśnie XVII edycja naszej rywalizacji. Znamy już zwycięzcę (@merthin) poprzedniej edycji. Jeśli chcecie to przeżyć jeszcze raz to:
---
If you don't understand what I wrote use this link.
---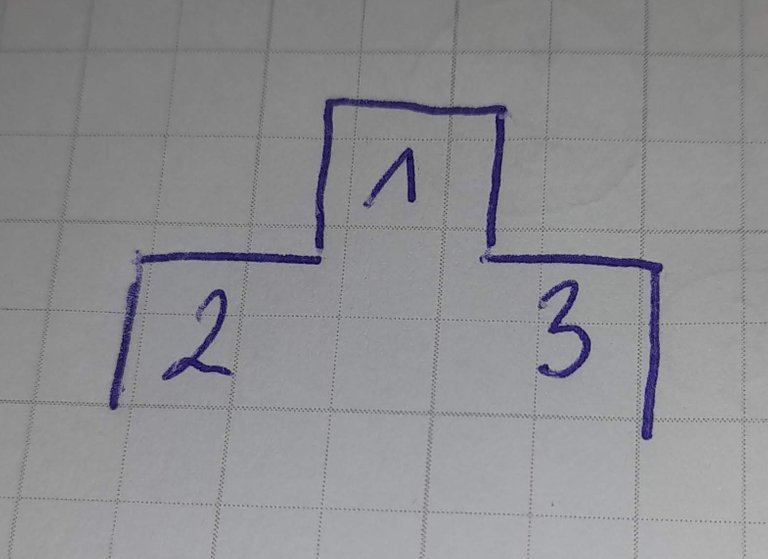 Czas na wspomniane statystyki. Nie będzie ich wiele. Spisałem wyniki wzorując się na tym co pamiętam ze starych Encyklopedii PWN z hasła "Mistrzostwa Świata w Piłce Nożnej" gdzie była tabela z medalistami tej imprezy.
Nasza @poprzeczka też ma taką tabelę: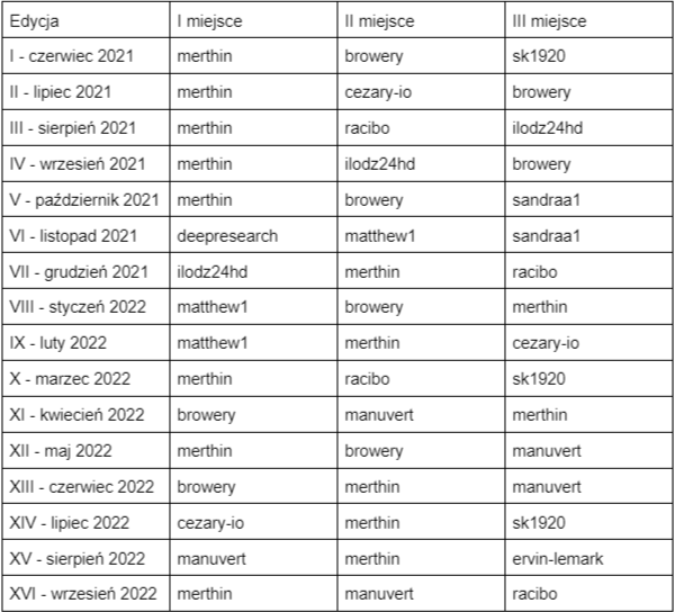 Jak widać laureatami poprzeczki byli @merthin, @deepresearch, @ilodz24hd, @matthew1, @browery, @cezary-io oraz @manuvert. To aż 26% uczestników, czyli można powiedzieć, że co czwarty grający z nami zna już smak zwycięstwa.
Mamy też klasyfikację medalową: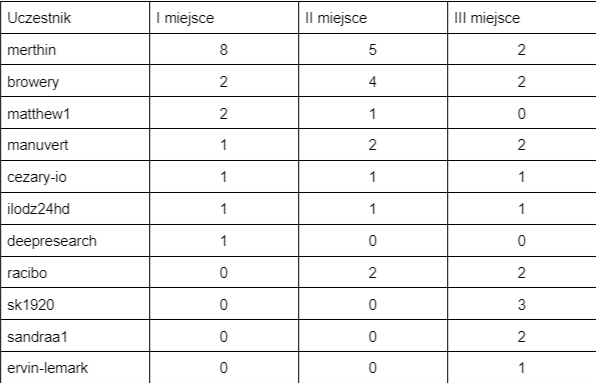 Do pierwszej trójki w klasyfikacji dochodziło 41% uczestników.