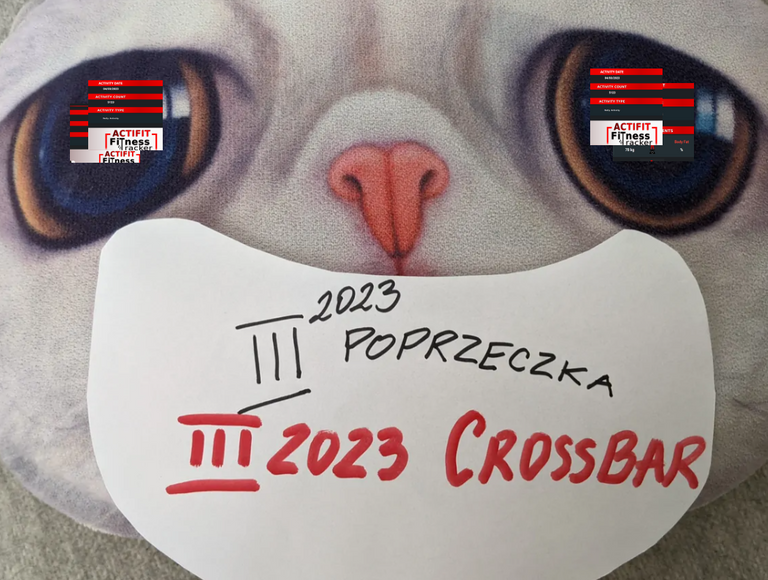 [EN]
Welcome to the heroes who jumped over the first hurdles of our monthly challenge as you read this post. That's what @poprzeczka is all about. Every day we take a thousand more steps. If you fail three times in a row, you're out. In this entry, and especially in the comments, there will be reports from the next days of competition. Till the end.
I remind you that the February game is still going on. I encourage you to follow the comments because now the great finish is underway.
Below is an updated (@) list of participants, and I invite you to see comment in which there will be gameplay updates.
[PL]
Witamy bohaterów, którzy w momencie czytania tego wpisu przeskoczyli pierwsze przeszkody naszego comiesięcznego wyzwania. Na tym właśnie polega @poprzeczka. Każdego kolejnego dnia robimy tysiąc kroków więcej. Jeśli trzy razy z rzędu się nie uda - odpadasz. W tym wpisie a zwłaszcza w komentarzach będą relacje z kolejnych dni rywalizacji. Aż do końca.
Przypominam, że trwa jeszcze rozgrywka lutowa. Zachęcam do śledzenia komentarzy bo teraz właśnie trwa wielki finisz.
Poniżej aktualizowana (@) lista uczestników, no i zapraszam do komentarzy, w których będą aktualizacje rozgrywki.
allonyx.ngs
@asia-pl
@browery
@cezary-io
@deepresearch
@drlobes
@edycu007
ervin-lemark
@fredkese
grecki-bazar-ewy
griega
@homesteadlt
ilodz24hd
jozef230
kwsnomzys
@manuvert
@marianomariano
matthew1
@merthin
nanie.lilla
perymetr
@racibo
romualdd
rozioo
sandraa1
@sk1920
ziabutt3836
zimnaherbata