The Hive Blockchain has been alive for a little more than a month, and we already proved as a community that decentralization and team work is a main factor to attract new users, investors, developers and content consumers.
Another key factor for this, especially for content creators and content consumers is Engagement and interaction at post level... and let's face it, the comment engagement in your average Hive post is not ideal.
Short introduction to what this is about
Engagement and interaction can't be bought, and when anybody attempts to do so, is doesn't come off organically, it is - most of the times - fake, forced engagement.
But it can be rewarded. The key is to encourage it, without going overboard and cross the line where spammers and milkers are attracted to game the system.
One thing is clear, there is no interaction & engagement culture and mindset in our Blockchain. Granted, there are many Hiveans who engage on a daily basis on tens of posts, but those are the minority.
The point of this challenge is to organically start to shift the mindset of content creators on Hive, and little by little increase content consumption and interaction in the high quality creator's posts.
The Challenge: Be POSH, Engage and help Hive Thrive
This Challenge will last indefinitely and we will make weekly updates, but the goal of this challenge is that it lasts indefinitely, that being said...
The point of this challenge is to increase organic interaction on high quality posts and for that the reward vote mindset also needs to change, that is exactly why @blocktrades, @theycallmedan, @threespeak and @ocdb are going to dedicate a % of out voting power to reward engagement on some posts every day.
There are two sides of this Challenge, two ways for you to make Hive even greater, you can either:
| Post High quality content on Hive and then follow the #POSH initiative rules | OR | Engage with meaningful, well thought comments on Posts that are #POSH |
| --- | --- | --- |
It's that easy, all you need to do is pick what suits you the most - or better yet, both - and do your part to make those High quality posts trend on Hive, get more eyes on Twitter AND reward the authors with a meaningful, engaging comment section.
Maybe you are not meant to be a great content creator, but perhaps you are one of the best content consumers out there, and it is time to recognize and reward people like you.
How should you post to join this Challenge?
The topic is open. You can post about whatever you want, it just needs to be high quality, just limit it to one post per day that you will be sharing on Twitter.
On your Hive post, use the tag #POSH and post to a specific community - it doesn't matter which one, as long as it exists and it's got an audience. If you don't know of a community or can't decide where to post, then posting to the OCD community (174578) is for you.
Share your Hive post on Twitter. Use the most characters on Twitter, make it appealing to the outside users - perhaps describe your post, clickbait, encourage others to read it, you pick - and use the hashtags #hive and #posh.
At the bottom of your post, invite readers to comment on the post, as engagement MAY get rewarded due to the (challenge link) initiative. At the same time, leave a link to yout Twitter Post to show #ProofOfShare - #POSH.
If you are a video creator, follow the same guidelines but post through @threespeak.
How should you engage on a post to join this Challenge?
Interact with the author on Twitter - perhaps a retweet, a favorite, a comment... or even better, a retweet with comment, so your own followers see the post and head to Hive.
Head to the Hive post and leave a meaningful, thought of, engaging comment.
It really is that easy to help Hive Thrive
But wait, this challenge is not made to reward ALL the content or ALL the comments that follow this- No, no.
The point of this Challenge is to increase Hive content interaction and change the mindset of long term users, to experiment if we as a community can shift to having content consumption as good as content creation.
So, not every high quality post following the POSH initiative will be rewarded - it will only increase the author's chances of getting a big boost from the sponsors.
At the same time, not all those who comment on these posts will get a vote, but only those who happen to interact with some of the posts picked every day.
The posts will be picked RANDOMLY from the pool of the high quality content shared on Twitter, and the meaningful comments boosted will be those on the picked posts - provided they are well thought of comments.
To begin with, we will randomly pick ten posts every night - 10:00 PST time - that followed this initiative and we will begin to encourage the shift towards engagement on Hive posts.
Remember, this is an ongoing challenge and we will only post one update (rewards sent to null by the way) every week to keep you on the loop.
In the meantime, we hope you join us on helping Hive Thrive.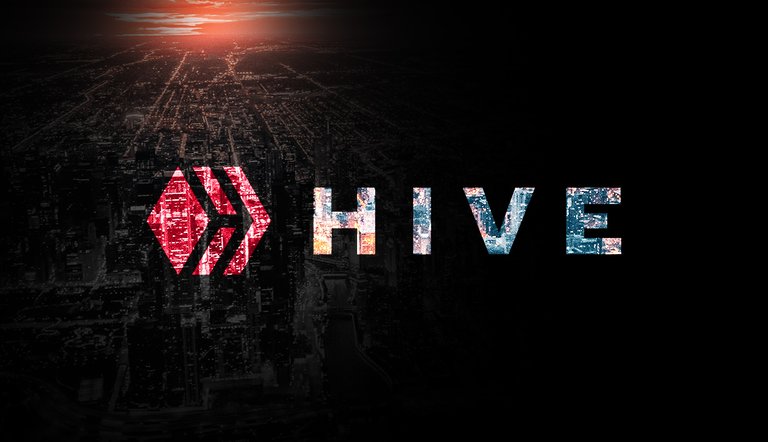 There is already an engagement league by @abh12345, we are looking into how we can join efforts very soon so these two initiative can help everyone make Hive Thrive!
This initiative is a join effort of @blocktrades @threespeak and @ocd-witness. One good way of showing us your support, is voting for them as witnesses.
If you don't know what witnesses to vote for, or you don't want to get involved in governance, you can set me as proxy here