This is a new initiative to show the world why STEEM is the best blockchain to date for powering Web 3+ applications.
This is to showcase STEEM's superiority compared to its competitors, and you can earn some crypto for spreading the good word!
Example: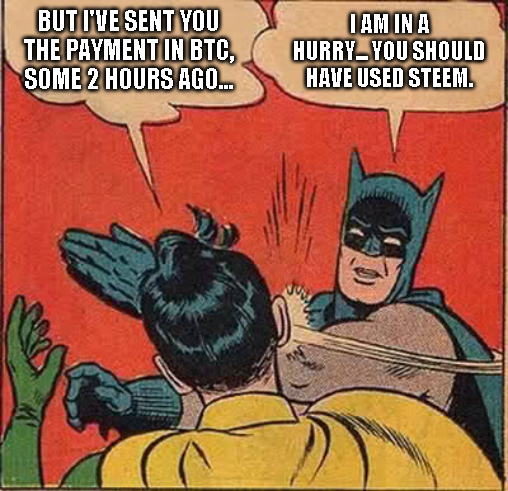 Why STEEM?
STEEM has human-readable account names (like TheycallmeDan for instance) is easy to develop on, fast & free transactions with a built-in community eager to help projects grow. BUT, most importantly, STEEM has SCALED & will continue to SCALE going into the future.
For more info on why Steem is scaled & ready to rock, read these two post made by @aggroed recently:
https://steemit.com/scalability/@aggroed/how-to-sell-steem-scalability
https://steemit.com/steem/@aggroed/crypto-racism-will-eventually-fade-so-will-steem-racism
#POSH: To be eligible for upvotes, share your Steem MEME to Twitter (use #STEEM in your tweet), & comment on this post with both your Tweet link & Steem MEME.
Flood the Internet with STEEM MEMES!
Post Beneficiaries: 100% @steem.dao