Not bad for a days work...
Purchasing a forrest plot when Axie Infinity first launched: $100... earning 0.26 AXS every day... priceless!
I admit I was thinking about selling the plot after the prices went through the roof during the bull market, but now I think i'll just "hodl" onto it for longer instead!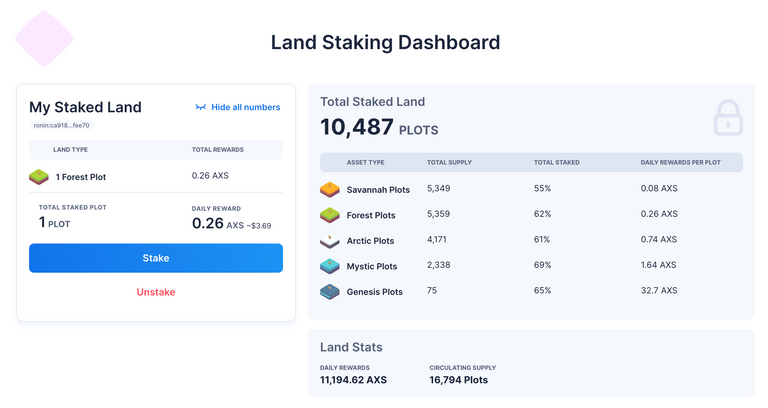 If AXS coin goes back to the moon, this deal might just get sweeter and sweeter!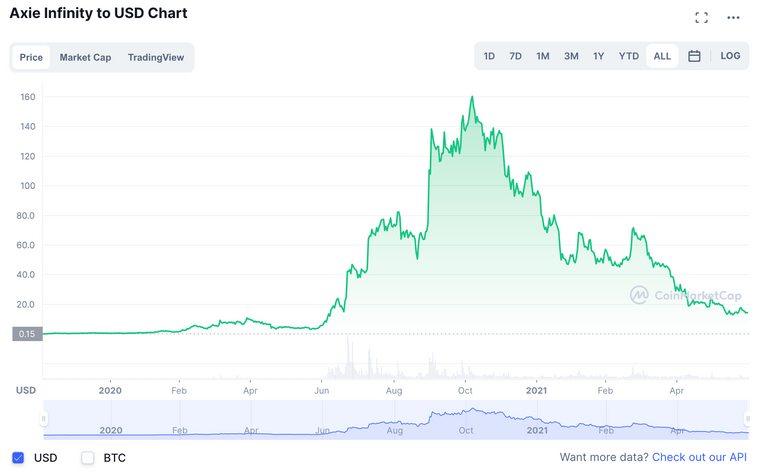 Staking the land was really simple, and the best part about it, there were absolutely no fees!
The only issue I can surmise is the WETH to ETH bridge fee, which can still be costly in the end when it's time to cash out, but I can't complain about the fees when I'm sitting on have a free AXS perpetuity. I'm not sure how long these great staking returns are going to last, but for now it pretty priceless how this tiny investment keeps on delivering.