Hi all.!
On this occasion I will share a post, namely some photos of a rooster that I met around a coffee shop in my hometown.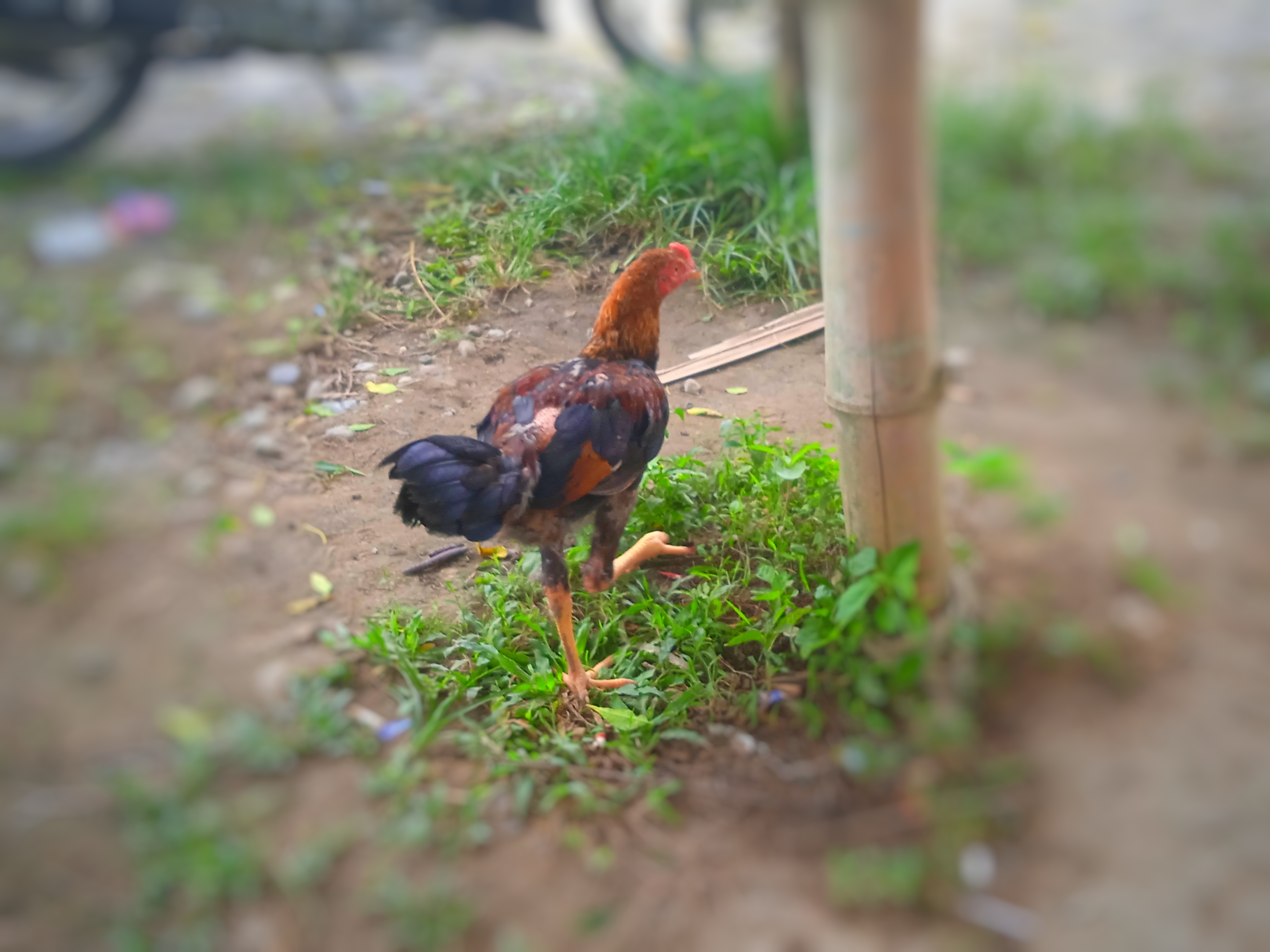 I saw the rooster when I was enjoying a cup of coffee at a coffee shop in my village.
When I was sitting relaxed on a seat, then a chicken came right in front of me who was walking while looking for food.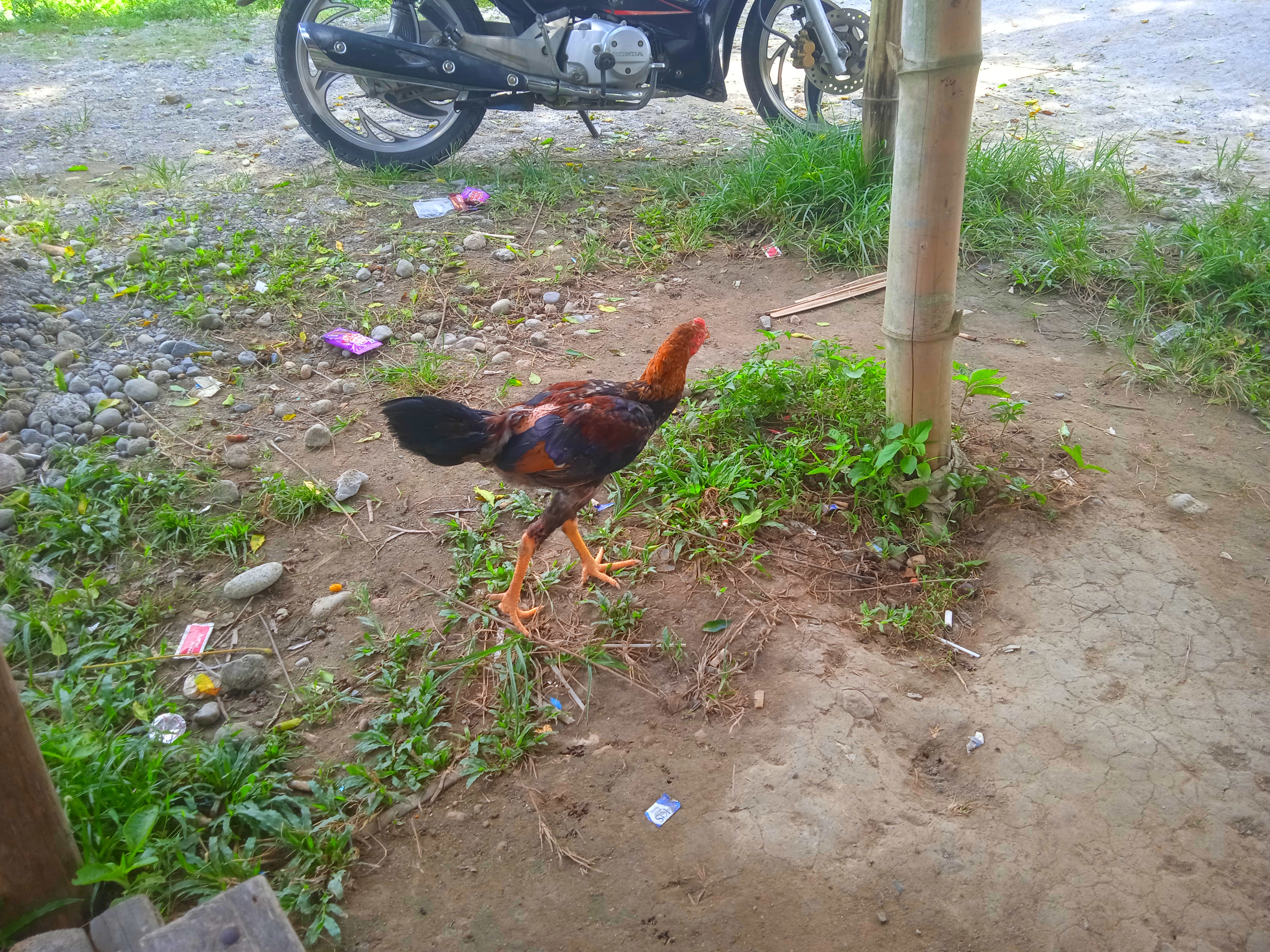 The chicken is one of the village roosters belonging to the residents around the coffee shop or the chicken belonging to the neighboring shop.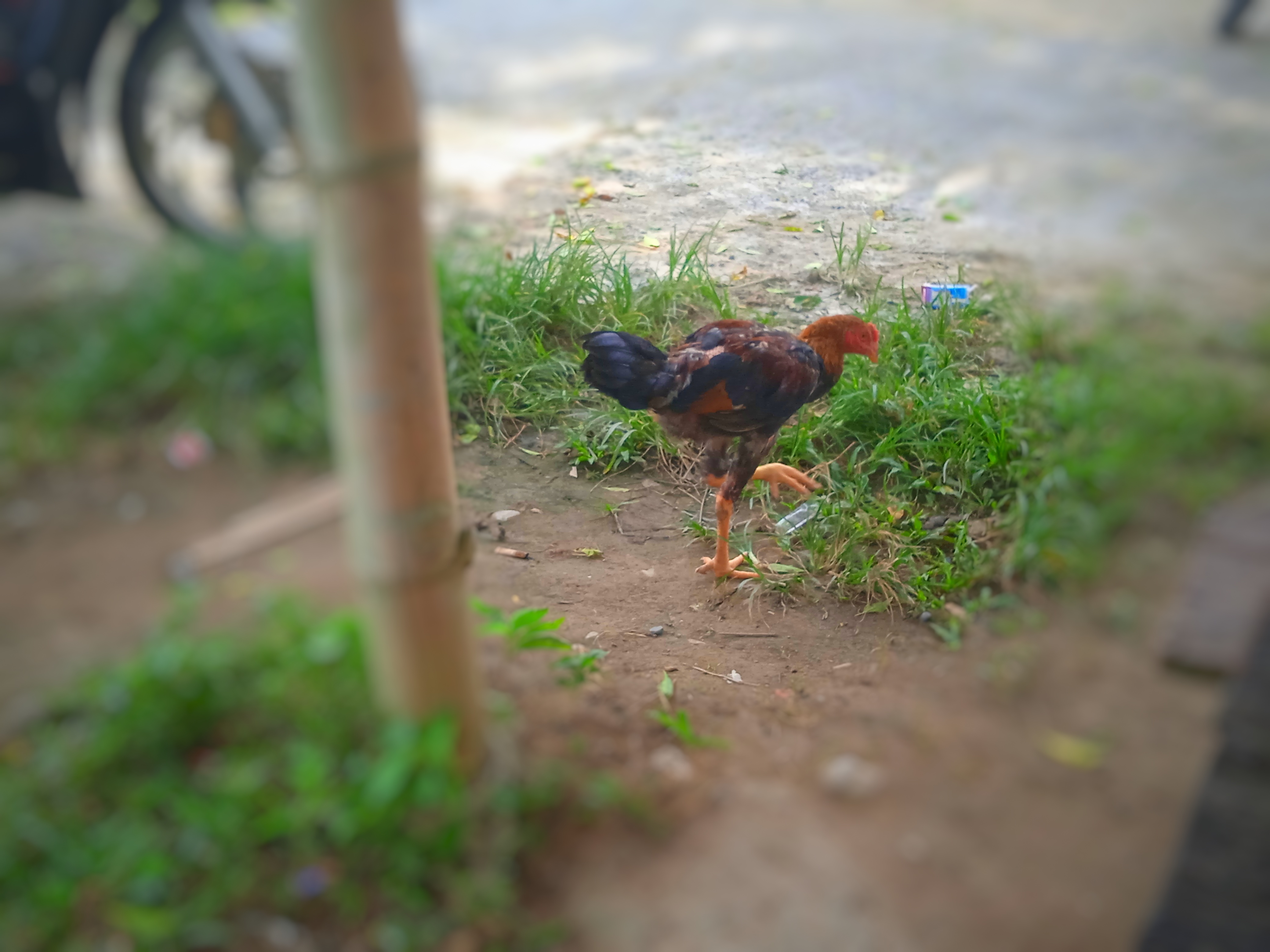 After seeing a rooster, at that time I immediately took my cellphone to capture some photos of the chicken.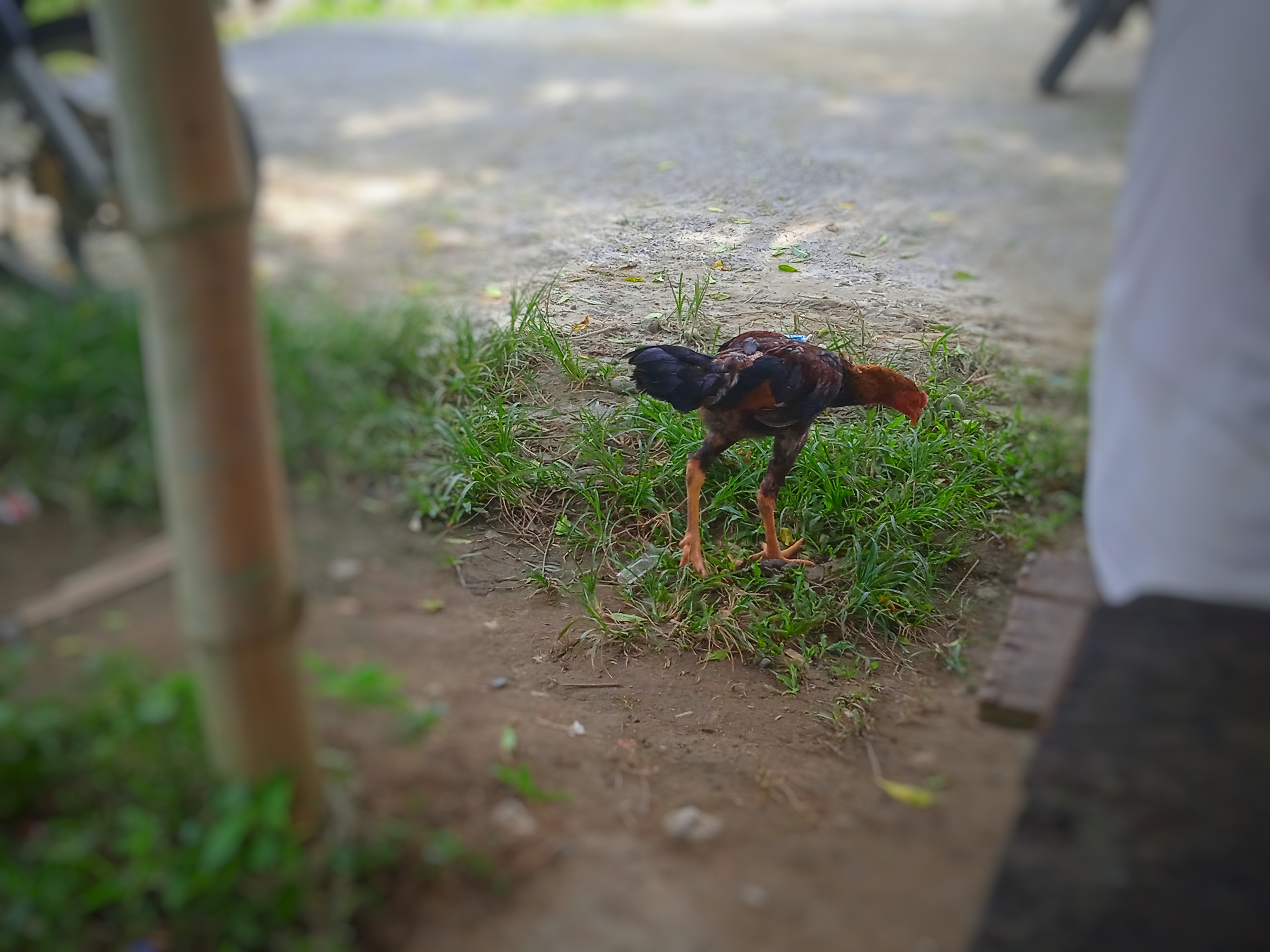 After being passed by a rooster, after that suddenly a black hen was also passed and I took a photo of the chicken and below is one of the black hen.