Bridge issues, scandals and FUD! This is the resume of the last weeks in the SmartBCH ecosystem. Some things may not look good but the aftermaths of the CoinFlex crash created something that was needed.... unity and forward thinking! Why SmartBCH? Because the chain is still cheap, fresh and attractive! Most projects are still early days and every crypto savvy person knows that being early means success!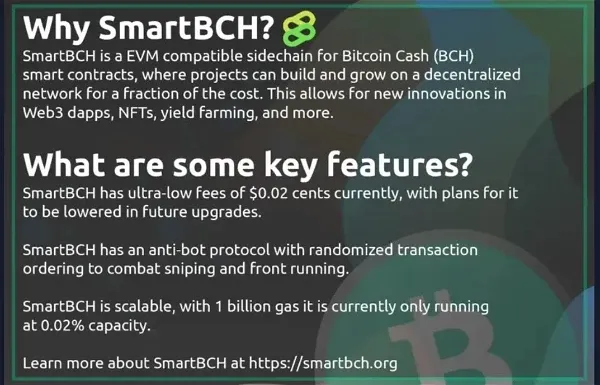 I am still bullish on Bitcoin Cash ($BCH) and most of the SmartBCH DeFi projects. It's time for a quick tour and short analysis of how things are going! Let's start with BlockNG, one of the OG projects, and check if the LAW Punks are still farming $LAW at high rate! Before that ... please note that the floor price reached 1000 LAW/ 0.88 BCH!

I am farming $LAW with 5 LAW Punks, 3 that I own and 2 borrowed from a friend. The rewards are still good, even if the block reward keeps getting lower. I harvest the bounty every few months and stake them on Tropical Finance.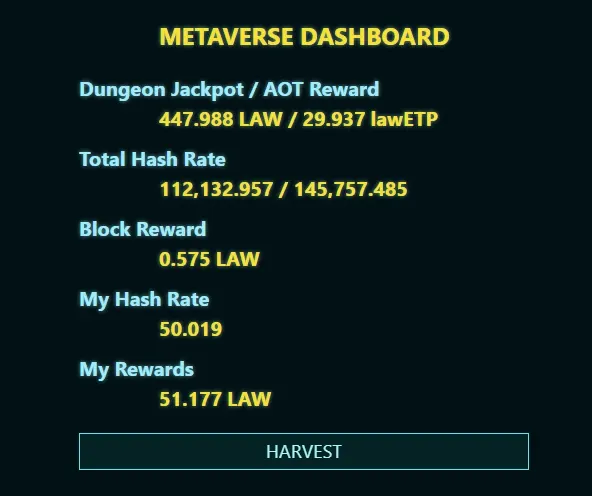 The next power-house is the KONRA Kingdom, a lead-by-example ecosystem. TheEmpress keeps evolving the SmartBCH DeFi environment with new tokens, new farming opportunities and ... education. This project has a vision, crypto adoption and crypto knowledge!
DeFi on SmartBCH got more rewarding after the launch of RASTJN, the Konra Kingdom's Profit Sharing & Liquidity Machine! Hold it in your wallet to receive a share of profit additional bonuses over time. I keep farming RASTJN on BenSwap, as the APY is still HUGE! Read more about it in SmartBCH Journeys: Updated KONRA Ranches and balanced DeFi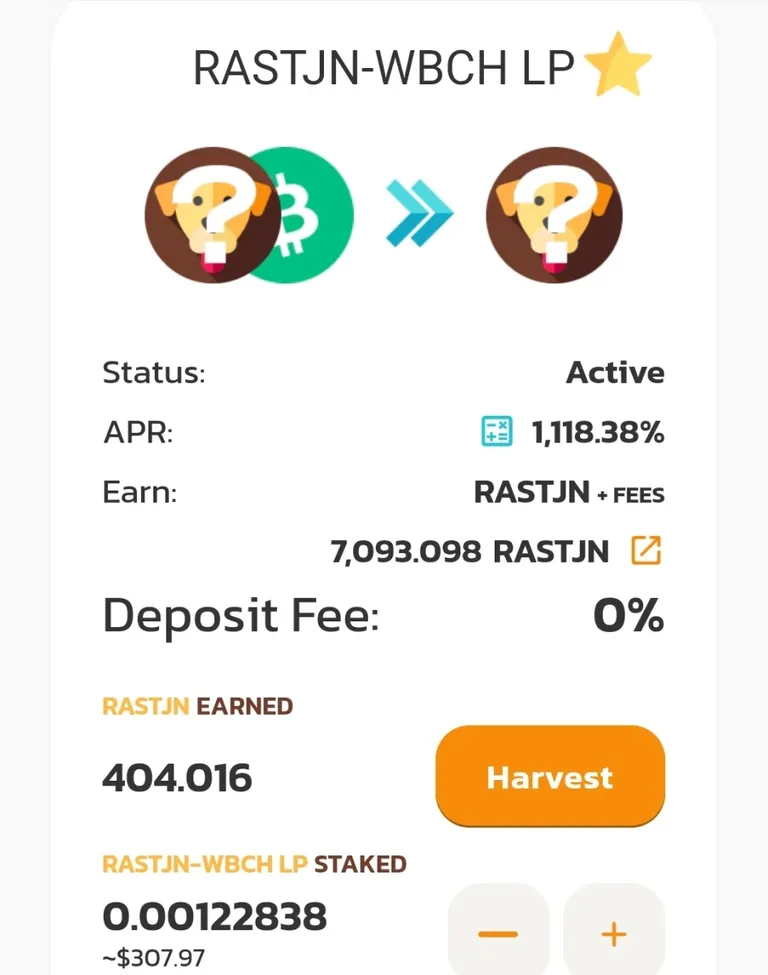 Panda Land got a bit better, as PDA can now be locked and receive boost points for the pandas. I lost interest when the monster power was quickly raised to 2200 and I was winning 1 of 6 battles. I cashed out early days, and recovered the initial investment, and kept playing casually since then.
The new upgrade allows users to lock 200 PDA for 30 days, for 1 PFP reward. The PFP token will increase the Panda force power and the team total power, adding some growth in the game mechanics.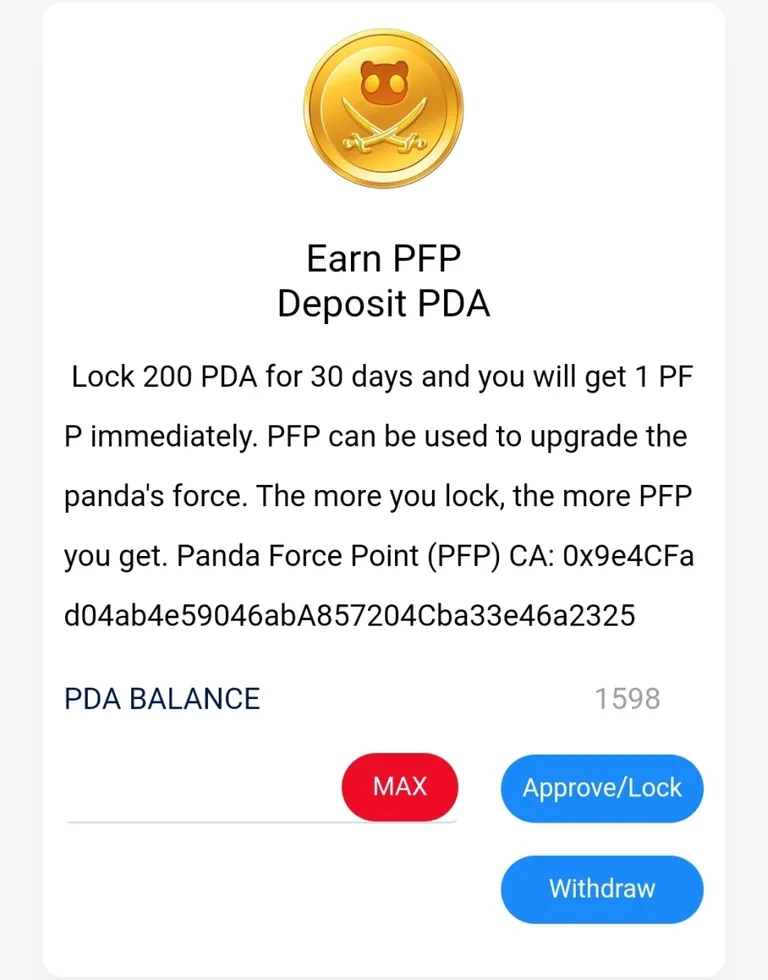 1BCH started promising, but it deflated a lot since launch. It's nothing (profitable) that a user can do with 1BCH tokens. rBCH keeps compounding but the rewards makes no difference, as the value dropped to the ground.

Early days I staked 1.5 million rBCH, valued at over $40, and after months of farming I have 3.25 USD. The bag of tokens grew while the value went lower and lower.

Still farming stuff on Tropical Finance, even if the place started to look like a ghost town. I compounded the Margarita rewards and I will just let them there to grow or die!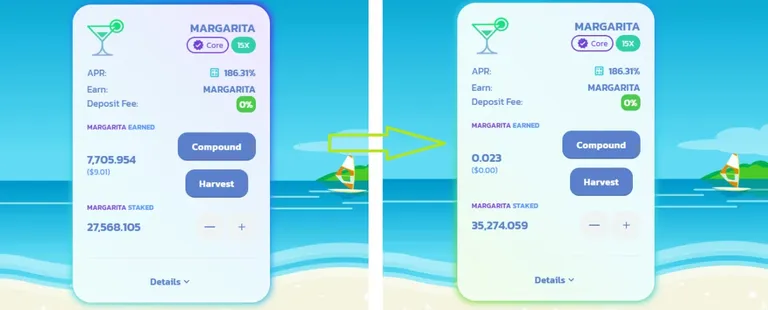 On Layer1 I am staking Daiquiri and LAW, with the rewards still being decent. I am a HODLer so I compounded and re-staked more in the pools, hoping that one day I will be rewarded for my patience.

Months ago I received LNS airdrop, another pump and dump token. The whales instantly sold and the value plunged into the abyss. I seen no benefit into holding 0.21 LNS, so I sold as well.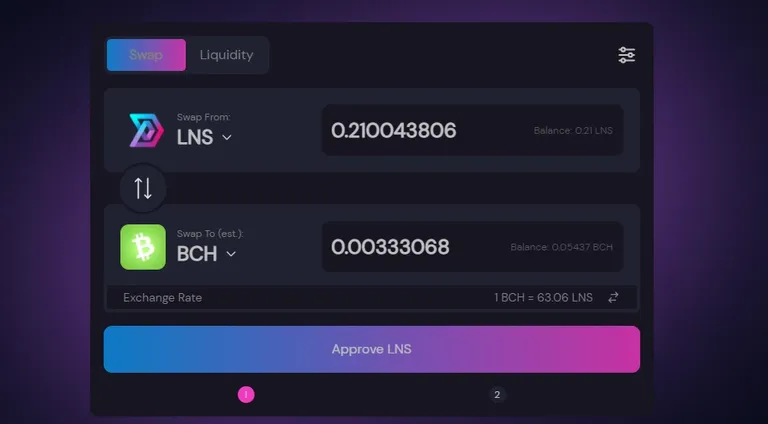 Whenever I feel depressed, or when the market trends hit me hard, I think that 10,000 Bitcoins were paid for 2 pizzas. However, I still feel bad for not adding some $GOB in my portfolio... as this project looks solid!
I wanted to conclude the tour on Tango Swap. Let's keep up the positive vibes with some dancing! In there I am maximizing yield by staking TANGO. For every swap on the exchange on every chain, 0.05% of the swap fees are distributed as TANGO proportional to your share of the TangoBar. I have 1287 xTANGO, set on HODL mode, and will keep them there until the next bull run (if a bull run will happen again!)
The SmartBCH Spotlights series:
Residual Income:
DeFi bounty at CakeDeFi with $30 DFI for new users
The fountains: PipeFlare ZCash, GlobalHive ZCash & Get.ZEN