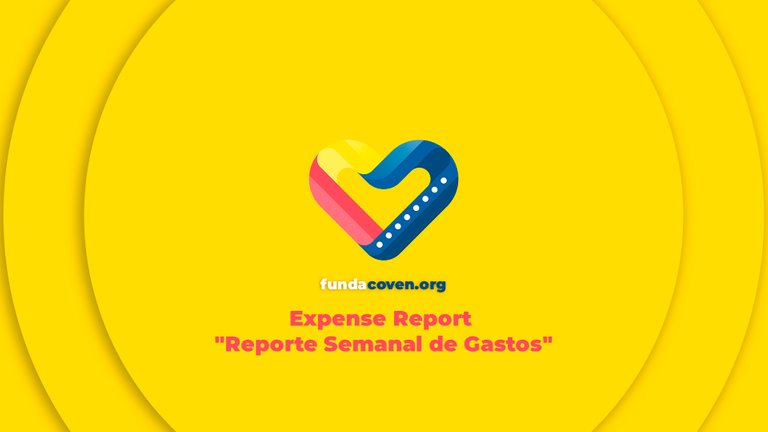 Hello dear community, first of all, a big greeting and thank you for your constant support.
We had a short delay due to power failures throughout the country. We apologize for that.
In the following post, we provide an overview of the expenses incurred in our foundation under the support of the #HIVE community through our proposal #187: https://peakd.com/me/proposals/187
But first, We invite you to visit our website where you can find pictures and content related to our activities: https://www.fundacoven.org/
Hola querida comunidad, antes que nada, un gran saludo y gracias por su constante apoyo.
En el siguiente post, ofrecemos un resumen de los gastos realizados en nuestra fundación bajo el apoyo de la comunidad #HIVE a través de nuestra propuesta #187: https://peakd.com/me/proposals/187
Pero antes, os invitamos a visitar nuestra web donde podréis encontrar fotos y contenidos relacionados con nuestras actividades: https://www.fundacoven.org/
---
Expenditures of proposal system funds made to date: | Gastos de los ingresos en la propuesta:
Here you will find the expenses incurred with the income according to the percentage indicated for each purpose in our proposal.
300.61 HBD / 307.1 HBD: Purchase of Medicines for primary care for older adults.
134.87 HBD / 307.1 HBD: Social and food activities in low-income communities to assist underweight youth and seniors.
20 HBD / 76.775 HBD: Create and promote ads content in social networks for Latin America talking about our sponsor (HIVE BLOCKCHAIN). Working on media.
70,424 HBD / 76.775 HBD: Administrative expenses: sheets, pens, transportation to the communities, purchase of containers, plates, plastic cups.
219,593 HBD / 614.2 HBD: PowerUp to the main account @fundacoven.
150.48 HBD / 153.55 HBD: Emergency fund for eventualities.
Aquí encontrará los gastos realizados con los ingresos según el porcentaje indicado para cada fin en nuestra propuesta.
300.61 HBD / 307.1 HBD: Compra de Medicamentos para atención primaria de adultos mayores.
134.87 HBD / 307,1 HBD: Actividades sociales y alimentarias en comunidades de bajos ingresos para ayudar a jóvenes y ancianos con bajo peso.
20 HBD / 76,775 HBD: Crear y promover contenido de anuncios en redes sociales para Latinoamérica hablando de nuestro patrocinador (HIVE BLOCKCHAIN). Trabajar en medios de comunicación.
70,424 HBD / 76.775 HBD: Gastos administrativos: hojas, bolígrafos, transporte a las comunidades, compra de contenedores, platos, vasos de plástico.
219.593 HBD / 614,2 HBD: Apoyo a la cuenta principal @fundacoven.
150.48 HBD / 153,55 HBD: Fondo de emergencia para eventualidades.
---
Exchange on @orinoco this week | Cambios realizados en @orinoco esta semana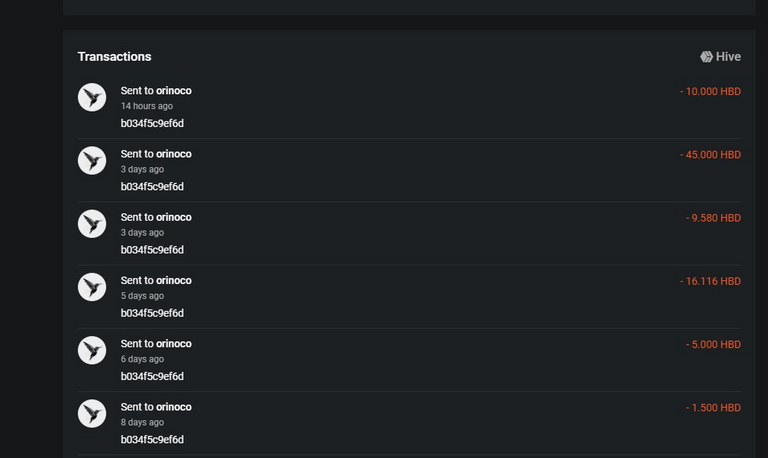 Total FIAT VES: 335.743.707,55 = $81 Aprox, according to exchange rate on Venezuela economy: http://www.bcv.org.ve/
Total cambiado a VES: 335.743.707,55 = $81 aproximado, acorde a la tasa dolar oficial del pais.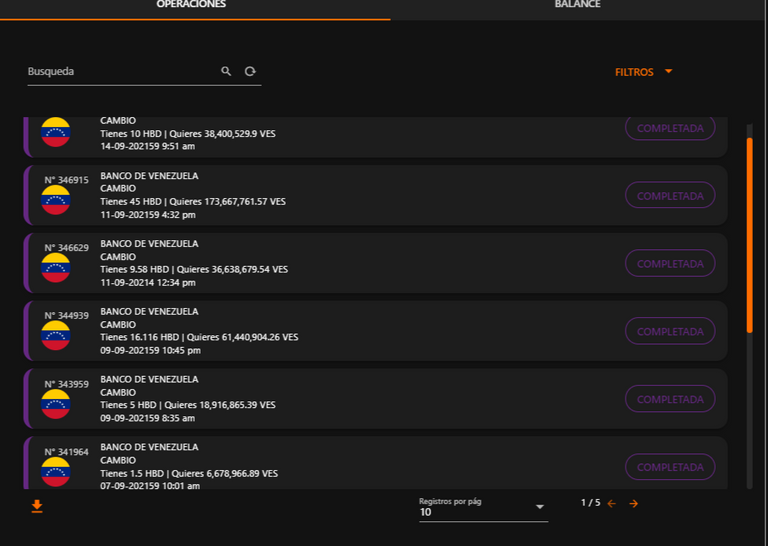 ---
Powered UP: 100.443 HP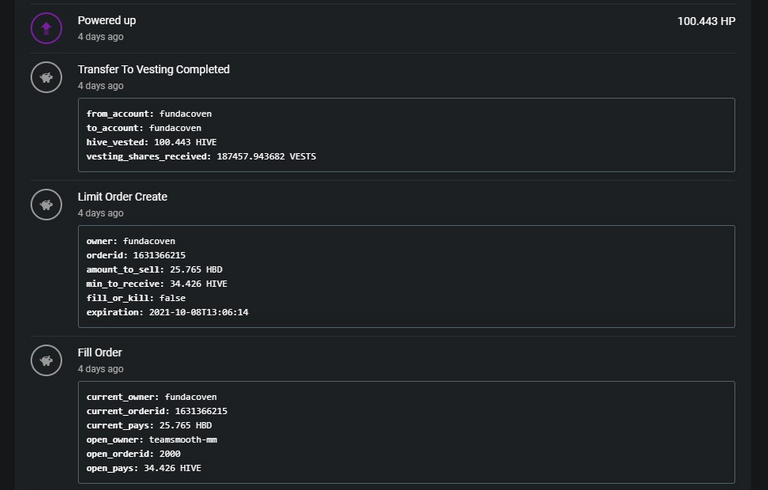 40% of the funds will go to the power up of our main account, this in order to maintain a stack that allows us to help future users in the country that can join the platform.
Part of the objectives of our project is the creation of dapps in the field of entertainment as well as to be able to curate Venezuelan content that allows the self-sustainability of families (proof of work).
If you have a high Hive Power and want to help the project in any way with your vote, contact us and we can dedicate a day or two of curation to people in Venezuela.
El 40% de los fondos irán al power up de nuestra cuenta principal, esto con el fin de mantener un stack que nos permita ayudar a futuro a los usuarios del país que puedan unirse a la plataforma.
Parte de los objetivos de nuestro proyecto es la creación de dapps en el ámbito de entretenimiento así como poder curar contenido venezolano que permita el autosustento de las familias (prueba de trabajo).
Si posees un alto Hive Power y deseas ayudar de alguna forma al proyecto con tu voto, contactanos y podemos dedicar un día o dos de curación a personas en Venezuela.
---
Campaña en Instagram para comunidad hispana | Instagram campaign for Hispanic community: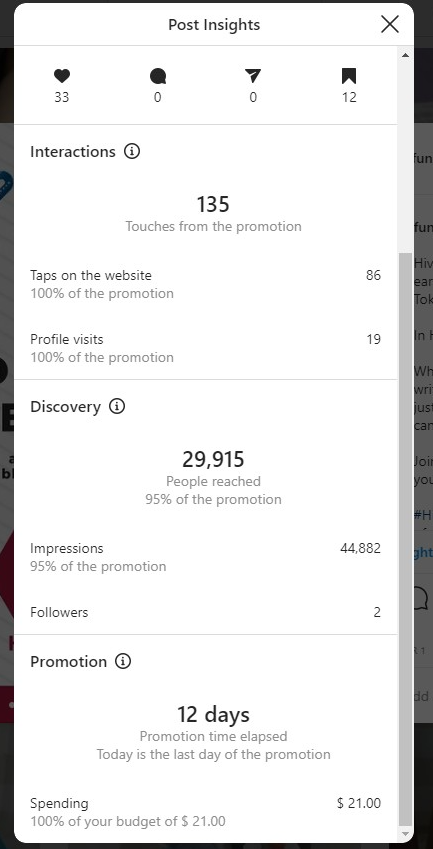 We have made our first campaign on Instagram last week to invite the use of Hive and its various applications, by this means we want to make many more people interested not only in earning rewards through the blockchain but also may be interested in investing and creating in it.
For this, we used a $20 campaign for 7 days and we get more than 29915 people reach and 44882 impressions/views.
The next content to be created will be audiovisual based and we are working on that.
Hemos realizado nuestra primera campaña en Instagram para invitar al uso de Hive y sus distintas aplicaciones, por este medio queremos hacer que muchas más personas se interesen no solo en ganar recompensas mediante la blockchain sino que además puedan interesarse en invertir y crear en ella.
Para ello usamos una campaña de $20 por 7 días y hemos tenido más de 12000 visualizaciones.
El próximo contenido a crear estará basado en audiovisual.
Images from campaign: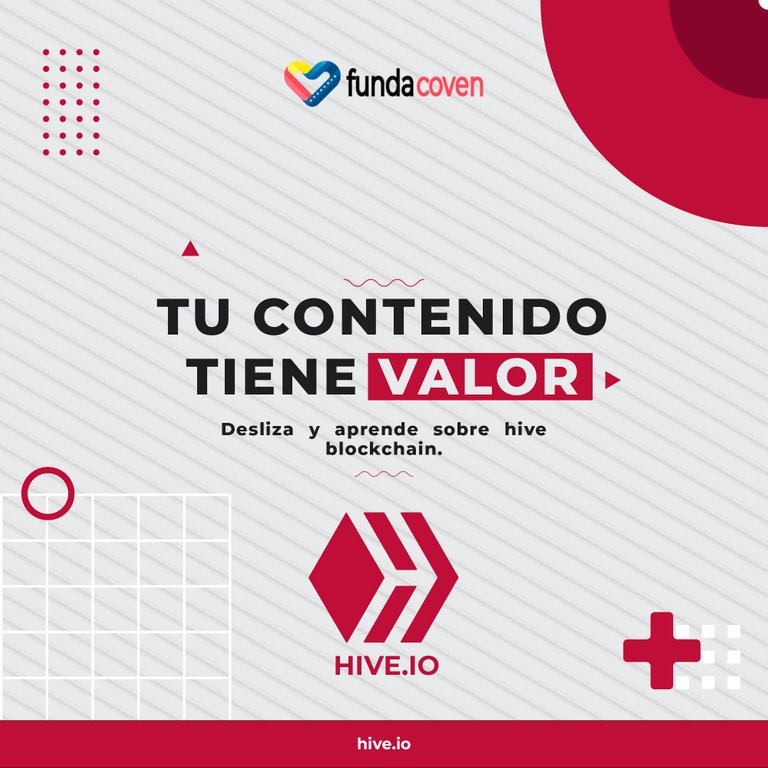 ---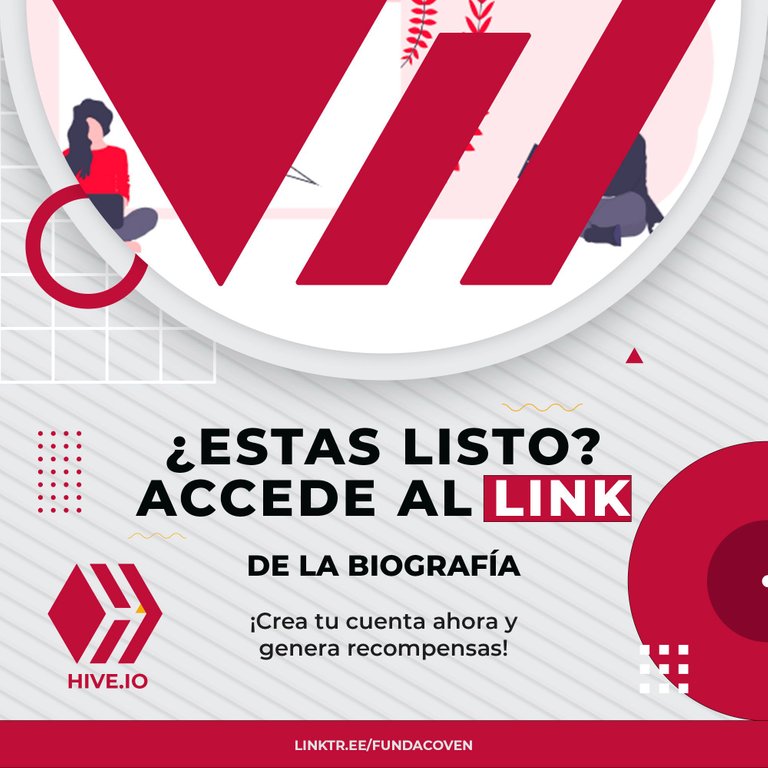 ---
Social activity carried out: | Actividades sociales realizadas:
This week we did not carry out any type of social activity due to factors beyond our control (electricity, domestic gas, among others). However we took 45 HBD for the realization of a raffle, through this raffle we seek to double the amount invested since our proposal is coming to an end and we want to have self-sustainable means to get income.
Esta semana no realizamos ningún tipo de actividad de carácter social por factores ajenos a nuestra voluntad (electricidad, gas doméstico, entre otros.). Sin embargo tomamos 45 HBD para la realización de una Rifa, mediante esta rifa se busca duplicar la cifra invertida ya que nuestra propuesta está llegando a su fin y queremos tener medios autosustentables para conseguir ingresos.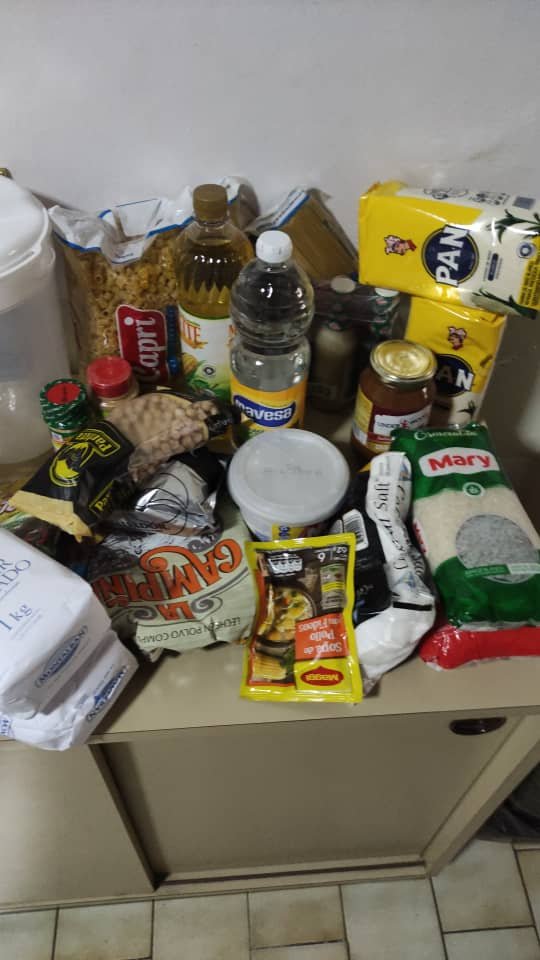 Raffle products:
2 sugar
2 flours
2 rice type 1
1 farmer's milk
1 sachet of soup
2 sachets of our
1 salt
1 butter
1 chickpea
1 oil
1 vinegar
1 sauce combo1 pasta sauce
1 short pasta
2 long pasta
1 pasta sauce
1 seasoning
1 garlic powder
1 coffee
---
Medicines support | Entrega de medicinas: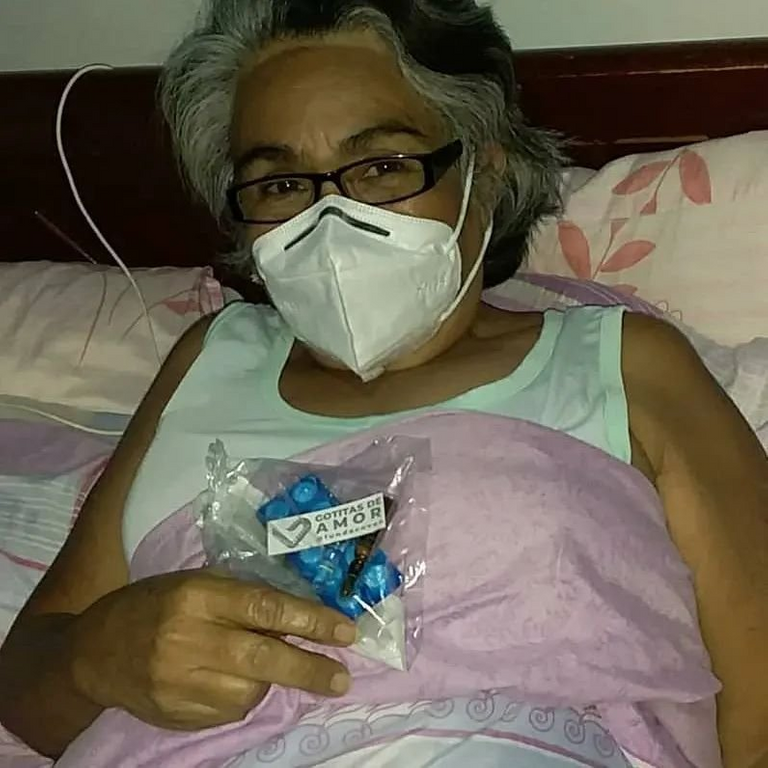 We also continued with our deliveries of medicines in a week that was very busy for people from different communities.
De igual forma continuamos con nuestras entregas de medicinas en una semana bastante concurrida por las personas de distintas comunidades.
Read more there | Leer más: Gotitas de Amor N°9 | Droplets of Love N°10
---
General expenses for the week | Gastos generales de la semana:
75 HBD: Powered Up.
77.08 HBD:
45 Raffle Products.
1.5 Motorcycle Taxi Expenses.
$5 Logistics breakfast (not yet used).
16 Purchase of 5 Ceftriaxone for patient with covid-19 in serious condition. (Photo to be uploaded in next post).
9 Purchase of 6 dexamethasone for patient with covid-19 in serious condition. (Photo will be uploaded in next post).
75 HBD: Powered Up.
77.08 HBD:

$45 Productos para la rifa.
$1.5 Gastos de Moto Taxi.
$5 Logística desayuno (aun sin usar).
$16 Compra de 5 Ceftriaxone para paciente con covid-19 en estado grave. (Foto sera subida en próximo post).
$9 Compra de 6 dexamethasone para paciente con covid-19 en estado grave. (Foto sera subida en próximo post).
---
All the information contained in this publication will be presented each week to give a balance of the expenses incurred in the different tasks carried out by the foundation.
We thank you again for your support in this pilot program and hope to continue counting on your help in the future.
Toda la información contenida en esta publicación será presentada cada semana para dar balance de los gastos realizados en las distintas labores que sean llevadas a cabo por la fundación.
Agradecemos nuevamente su apoyo en este programa piloto y esperamos poder seguir contando con su ayuda en el futuro.
---