I know, I know the latter terminology in the title is a bit of a mouthful. Nevertheless, its concept is very straight forward. So, let's get straight into it 😊
The Biopsychosocial Model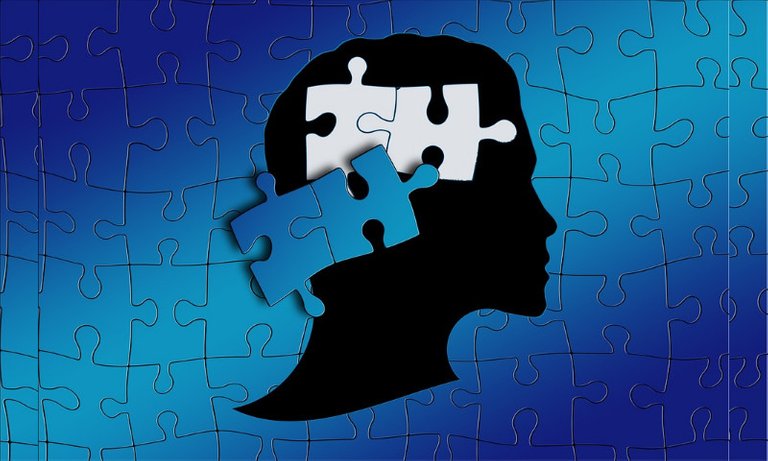 In psychology the Biopsychosocial model is an approach that addresses the role biological, psychological and social factors play in giving rise to behaviours and mental states. In other words, it takes into account the influence internal (e.g. biological aspects such as neurotransmitter activities) and external aspects (e.g. social relationships) have on how we feel and act.
Further, this model proposes that such aspects are not independent from one another. Meaning that instead of acting separately, they rather affect one another. Like this, if a change occurs in any one of them, a change in the other two is expected to be seen. For example, a disruption in a person's social/romantic relationship (e.g. a fight), prompts change in their feelings, which in turn, affects part of their brain which underlies mood, which causes the person to feel even worse, something that will reflect on their personal interactions … You get the picture. 1
See, this is why sometimes you just have to snap out of this sort of negative cycle. Otherwise, things quickly spiral down. However, it is important to notice here that such chain of events can go both ways: Either through the path that ignites low-moods, or through that which sparks uplifting emotions.
So, can the biopsychosocial model shed some light on self-harm?

Self-Harm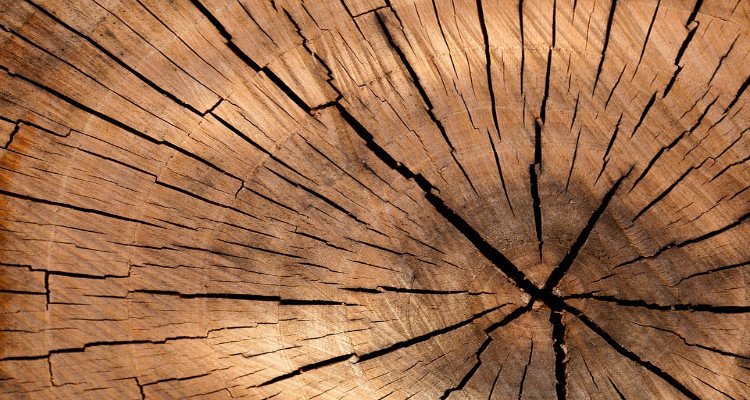 Non-suicidal, self-injury is an intentional behaviour whereby individuals seek to relief feelings of extreme negative emotions by means of cutting their own skin. Typically these are knife cuts to the skin of the stomach and limbs 2.
This is a puzzling kind of behaviour. After all, the great majority of us avoid pain at any cost. Evolution has even equipped us with brain functions and reflexes to do exactly this! All in order to avoid the risks that cuts to the skin may carry, with infection being one of them. Yet, this behaviour not only has been among humans for millennium 3, but it is also becoming more common as of late, especially amongst teenagers 4.
How, then, can we make sense of it?
Research has found that the biological mechanisms underlying self-harm provide an explanation for it. Skin-conductance studies have revealed that individuals with a history of self-harm present higher levels of sympathetic activation when compared to controls (people who do not self-harm) 5. This is a physiological reaction that leads to the experience of intense stress.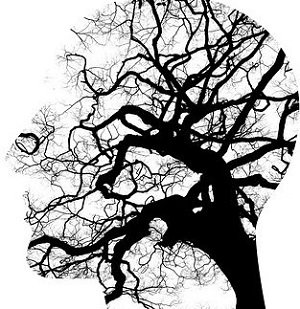 In a nutshell, what this all means is that if both people who self-harm and people who do not self-harm need to deal with a challenging event, the former group of individuals will feel considerably more stressed than the latter group. Something which consequently, kick starts a process which gives rise to emotional pain and ultimately leads the individual to seek comfort in self-injury.
Please notice how, in this instance, a change in a biological factor (the activation of the sympathetic branch of the ANS) leads to the alteration of mental states.
But there is a little more to all of this. Evidence shows that in people with history of self-harm, the cuts to the skin trigger the release of opioids at each episode of behaviour 6.
The effect opioids have on providing pain-relief and pleasure explains the little pain and pleasure resulted from the cuts reported by these individuals. Further still, more recent research demonstrated that within self-harmers there are those for whom the sight of their own blood brings an added sense of calmness alongside with reduced heart rate 7.
So, you can see how, for some people, self-harm becomes a way of coping with emotional distress. And while some self-harmers report it as being a relief of overwhelming emotions, others confess to be a means to actually feel something, as they feel devoid of feelings 8
Not Exclusively Human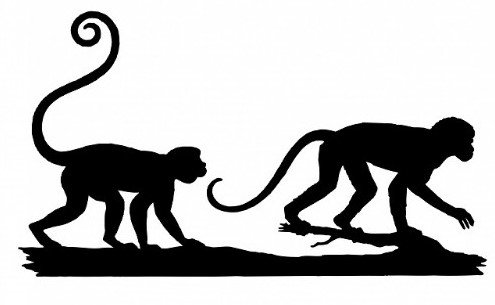 Intriguingly, such coping mechanism has also been seen in some captive Rhesus monkeys, and very much like in humans these monkeys present an increased level of negative emotion (stress) prior to the behaviour, and release of opioids subsequent to it (Rhesus monkeys self-harm by biting skin areas at which acupuncture is effective 9 10).
Also, some monkeys are more susceptible than others to developing self-harm behaviour. Among them are those which underwent stressful social experiences before reaching two years of age as well as those which have endured frequent stressful events through the course of life 11.
As for humans, some of the predisposing factors are: history of abuse during childhood years12 , borderline personality disorder 13, and acute psychosis14. Self-harming behaviour is also seen in individuals with developmental or intellectual disabilities 15. Sadly, this does not mean that those who do not meet these criteria are immune to it. A growing number of teenagers and young adults with psychological conditions as common as anxiety and depression have been resorting to this behaviour to cope with difficult emotions 16.
A Short Lived Effect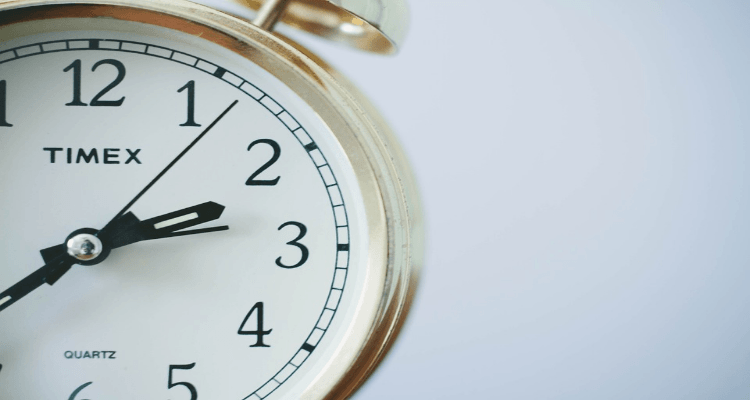 Almost like in cases of addiction, the effect of self-harm (the mood uplift prompted by the release of opioids) is short-lived; which, in turn, causes the behaviour to be repeated. Some self-harmers even report craving it, particularly in contexts of emotional chaos17. It is also understood that just the sight of the cutting object alone may trigger a soothing response, something that further drives the individual to self-injury.
As I recently mentioned on a comment I left not long ago here on the platform, the difficulty with halting addictive behaviour is the reinforcement brought by the immediate positive consequence resulted from it. For some self-harmers, for instance, the reinforcement of their behaviour is not only limited to mood-elevating biological mechanisms. It can also be social 18.
For some individuals the cutting behaviour is their only means (so, they believe) to express their emotional struggles, this then allows others to have an idea of what they are going through, which yields support and care from people. Basically, it's a cry for help. Such positive reaction, nevertheless, is suspected to work as a reinforcement for the behaviour. Particularly for self-harmers who feel unable to build connections and form secure relationships (those living with attachment disorders).
This is certainly a complex phenomenon in which the acknowledgement of the interdependence of biological, psychological and social factors help to shed light on. And, it's always important to keep in mind that each case is unique. For the very reason that the aforementioned factors interplay and unfold differently in each individual's life.
What To Do About It?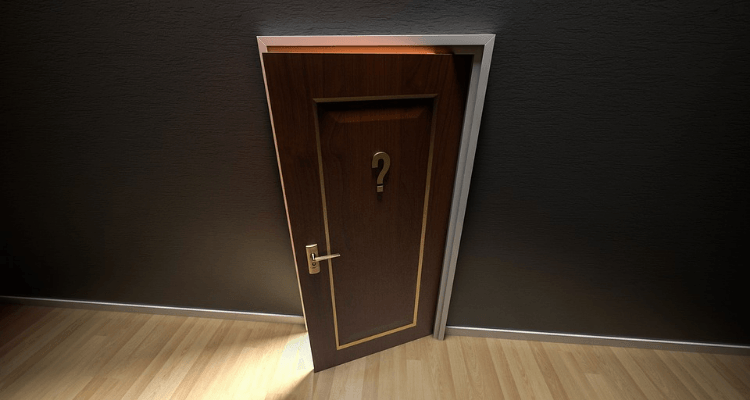 I have been asked before if there is a medication for this condition. The answer is no. Nevertheless, there is medication for some of the conditions that might push individuals to resort to this behaviour. For example, depression and anxiety.
This, therefore, points to the fact that in these scenarios what needs to be addressed are the factors that predispose people to self-injury, some of which I mentioned before (unhealed childhood trauma, personality disorders and so forth).
Psychological treatment then becomes an important tool (subsequent to a physical and psychological evaluation). As it equips individuals with more appropriate, adaptive means to regulate emotions, better ways to deal with stressful circumstances as well as behaviours that improve quality of relationships and social skills.
Research demonstrates that brief Cognitive Behavioural Therapy intervention – 12 sessions - yields positive results in these cases by reducing depressive and anxious thoughts, boosting self-esteem and problem solving ability, which consequently leads to a decrease in the frequency of self-harming behaviour 19.
✩ ✩ ✩
No psychological treatment is a panacea though, and there might be fallbacks. But, in case you self-harm please keep in mind that self-injury does not offer a long-term solution for mental agony. Beware that there are positive alternative ways to both cope with emotional distress and to communicate it to others. Remember that the first step out of that cycle of negativity is just the beginning of a more promising, peaceful future 😊
---
Reference List:
1 Biopsychosocial model--the integrated approach to health and disease.
2,3 Self-Injury.
4,16,18 Number of girls and young women reporting self-harm in England on the rise.
5 Physiological arousal, distress tolerance, and social problem-solving deficits among adolescent self-injurers.
6 Endogenous Opioids and Nonsuicidal Self-injury: A Mechanism of Affect Regulation.
7 The Role of seeing blood in non‐suicidal self‐injury.
8 Explainer: what is self-harm and why do people do it?
9,11 Self-injurious behavior in rhesus monkeys: New insights into its etiology, physiology, and treatment.
10 Acupuncture analgesia: a review of its mechanisms of actions.
12 Childhood origins of self-destructive behavior.
13 The relationship between non-suicidal self-injury and borderline personality disorder symptoms in a college sample.
14 Overview – Psychosis.
15 Self-injurious behavior among individuals with intellectual and developmental disabilities.
17 Is non-suicidal self-injury an "addiction"? A comparison of craving in substance use and non-suicidal self-injury.
19 Cognitive–behavioural intervention for self-harm: randomised controlled trial.
---


Thank you so very much for taking the time to read my post my dear reader.
If you feel like it, please share here with us your own positive way of dealing with mental distress. This may even help someone who is trying to find new means to deal with their emotional difficulties :)
Lots of love to you 😊