How are you today?
For post 35, our quote is written by Helen Keller.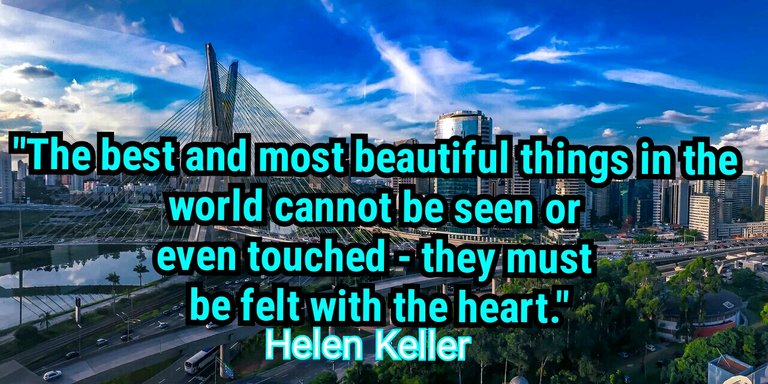 I'll say amen to this.
The heart feels more than the mind. But the mind reflects what the heart feels.
What about a sensory evaluation of all that we have touched, tasted, seen, felt and perceived?
Thanks for reading.