It's been a while since I revisited these photos. But when I saw this week's theme of @qurator's PhotoQuest, they immediately came to my mind. And why? Because being the theme mirror effect, I visited a place where I could see the effect on the best mirror of all: Mother Nature.
---
Picos de Europa is a natural park in northern Spain. Plenty of hiking trails, amazing mountains, and a ton of wildlife. And among the countless spots of immense beauty, we can find two beautiful mirrors.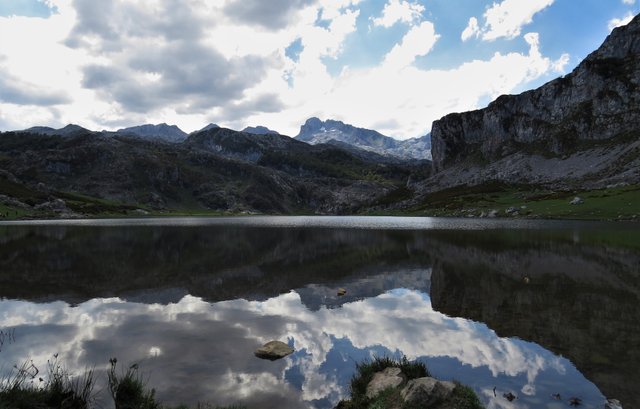 After all, what best way to capture the mirror effect than in the middle of nature, fresh air, mountains all around and perfectly still waters?
The Covadonga lakes are two glacial lakes that are one of the park's attractions. Lake Enol and lake Ercina are surrounded by a few hiking routes, some fairly easy to do. And they are very near the main road, so one can simply walk a little bit and enjoy the lakes, without a strenuous hike.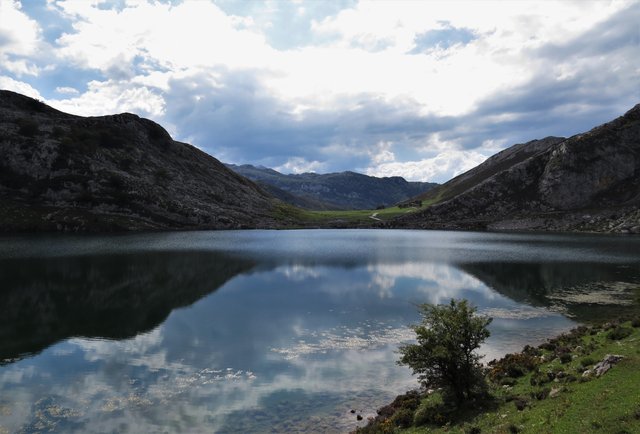 Two lakes, two beautiful mirrors. Been six years since I've visited them, and looking at the photos is making me want to go back and explore the natural park again. Tons of exploring, nice people, and good food; plenty of things to enjoy in this part of the world.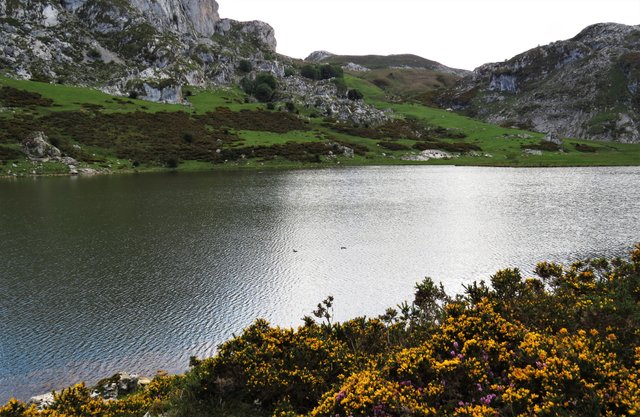 And to top it up, the park is not that far from the coastal line! So if you find yourself craving for sea instead of lakes, with a short ride you can be admiring something like this! Not a mirror effect... but the reflexion effect here is cool enough! 😉