It's been more than 10 years since my first go kart race and, with each and every year that passes by, I grow ever more nostalgic at how it used to be. The first time I went on the track was a truly beautiful and exhilarating experience for me. At that time, I was only a thirteen-year-old teenager who, frankly speaking, didn't even had the faintest idea he would be driving a go kart in the real world. The only past experience I had with go karts was through a Nintendo Gamecube console I received as a gift from one of my aunts from Switzerland.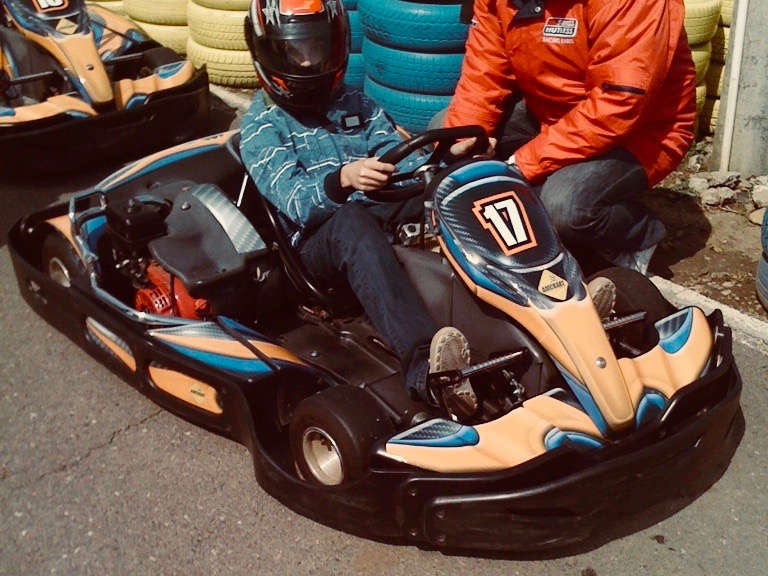 Preparing for the race with go kart number 17 (July, 2010)
The silver-coloured platinum limited edition Nintendo Gamecube console came with Mario Kart: Double Dash in 2004 (then just aged 7), six years before my real world encounter with a go kart. And I sure did a lot of gaming on it, from 50 CC to 150 CC all through the 4 Cups (plus the Mirror and All Cup). I even managed to win over some older friends of mine. What memories, what days...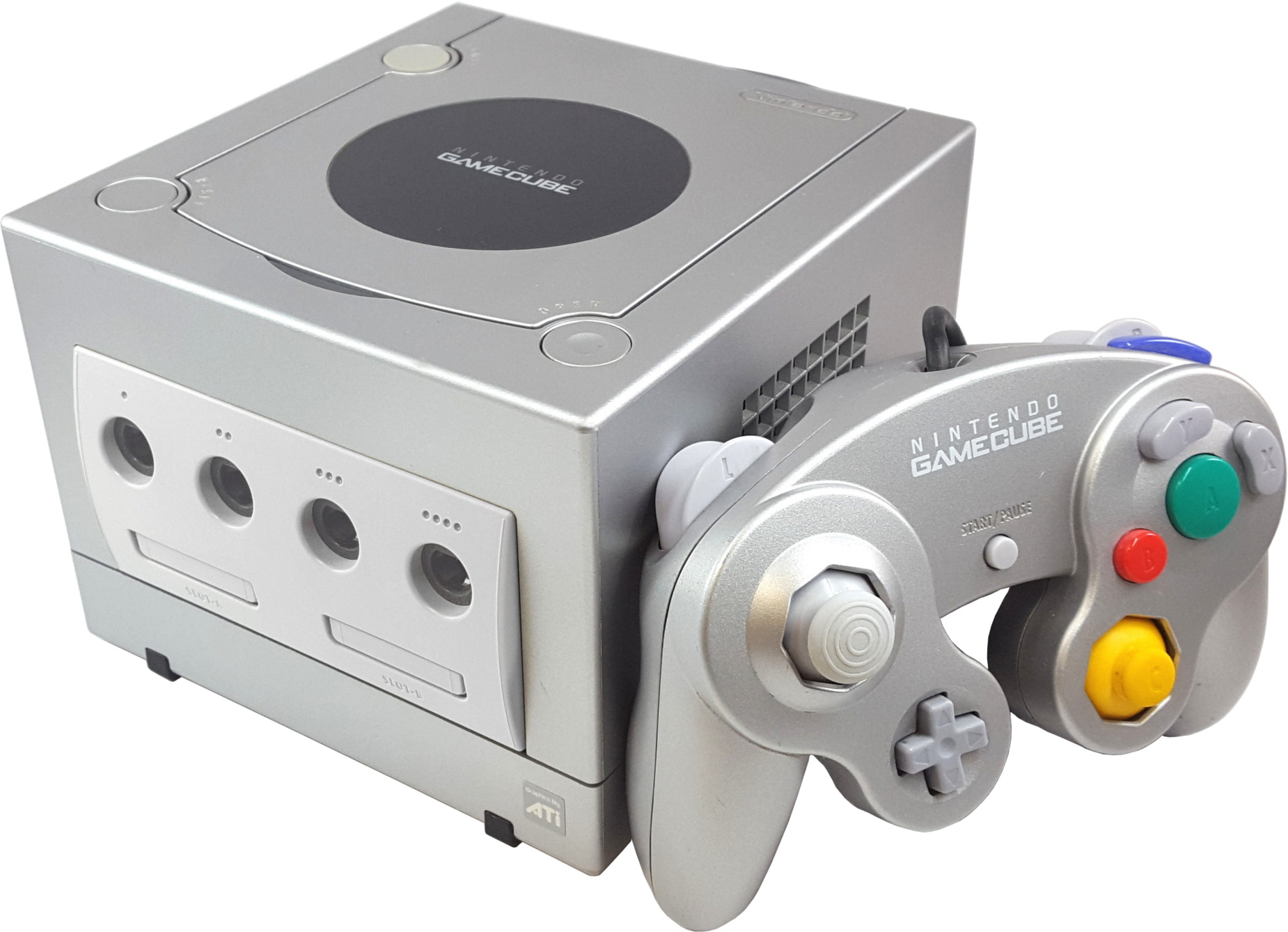 The platinum Nintendo Gamecube console model I received as a birthday present from one of my aunts in 2004.
Anyway, heading back to the initial story, during the summer of 2010 I had the great opportunity to drive my first go kart all alone on a circuit on a professional track outside of Bucharest, Romania. Since no one rented the track that day, I had the chance to drive the vehicle at my own pace for several laps without getting bored at all.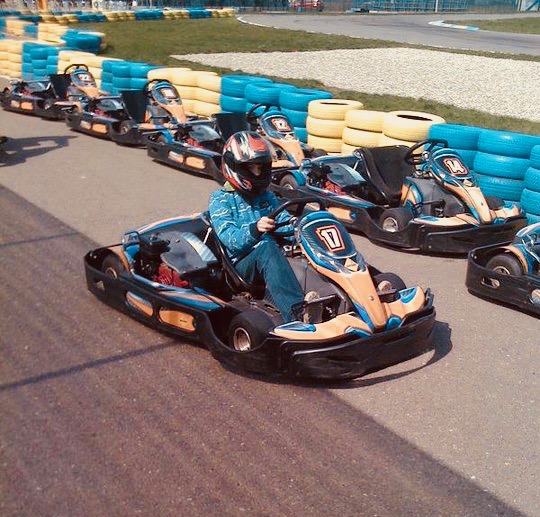 Starting my first go kart race, thrilled but ready to rumble
The first ones were really thrilling, in the sense that I had to stick to the track and not divert the wheel to eat the grass like a lawn mower. Then, at a certain point, I sort of got a little bit loose and then I went off-track on the grass. However, after a short while I managed to pull back and finish my last lap as though I didn't have any setback at all.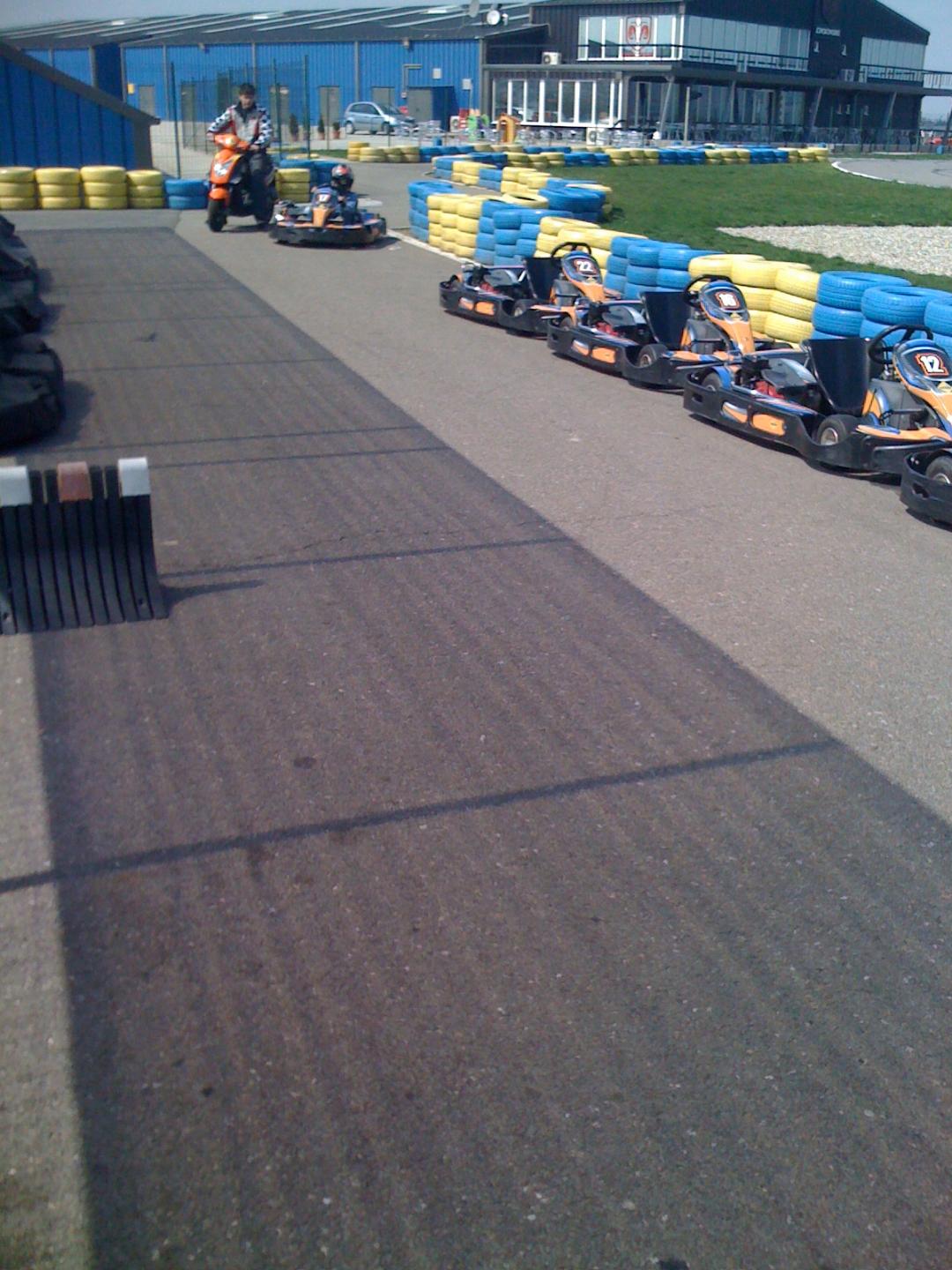 Finishing the race, with a guiding driver beside me
Oh, and the whole experience ended with a bittersweet taste, more specifically that of a Schweppes. That bottle truly tasted memorable...
Below you can watch some footage of me doing my laps on the circuit in 2010:
P.S.: Please let me know whether you've previously had past experiences with go karting. And if so, how was it for you to get to drive your first go kart model? I'm really curios. Please voice your opinions in the comments' section down below. Many thanks for your attention, feedback, and readership. Cheers!