When you create a new reminder, there is an additional link available under the message footer ( named "your reminders" ) which redirects you to your active reminders list (i.e.: http://steemind-me.herokuapp.com/reminders/adasq):

The page is not fancy at all, but it prints your reminders in the following way: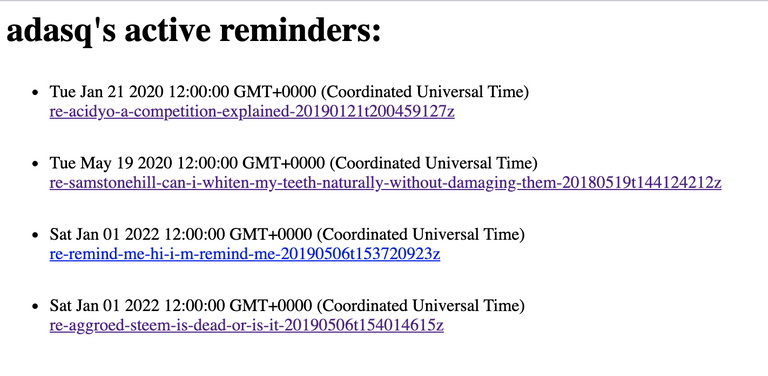 You don't know me? Read more...
Hopefully some of you take an advantage of such feature. Remember to validate steemian's promises, bets using the bot! Tell them they were wrong / correct from the time perspective!
Cheers,
remind-me