We're happy to share a few minor improvements to the site that we believe will help aid the overall user experience on https://www.reverio.io, we're working on some larger tasks at the moment, but wanted to release some of the smaller feature improvements as soon as possible, these include:
Improved Space Layout & Cards
As we continue to transition from topics to spaces, we want the page much more visually pleasing for each topic, in doing so we've given more screen spaces to the space cards as well as added an image to each individual topic.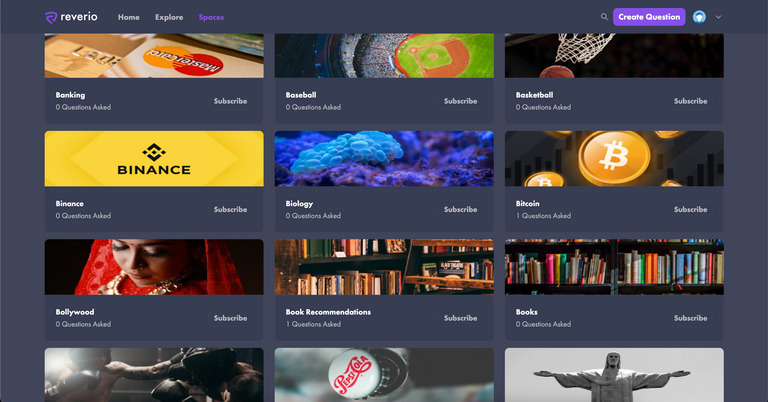 In an update soon, we'll also be adding popular and featured spaces to the page to allow you to find the spaces that are trending faster than ever before.
Improved Search
Our search was pretty small and didn't work well across different devices, we've made an adjustment to provide you with more space while searching.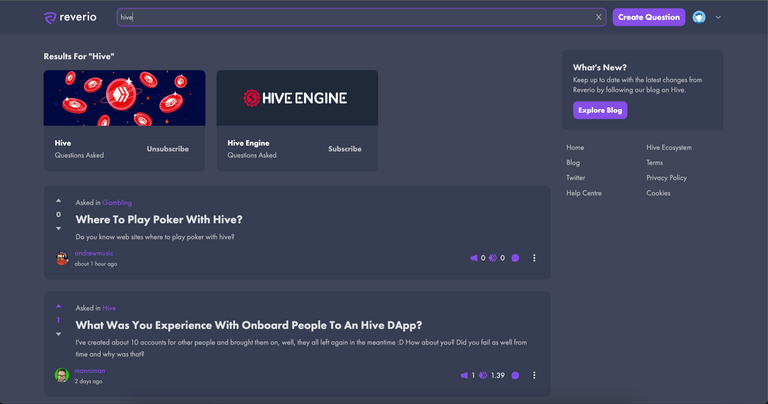 and in addition, reworked the search results page to provide space cards and a cleaner look and feel.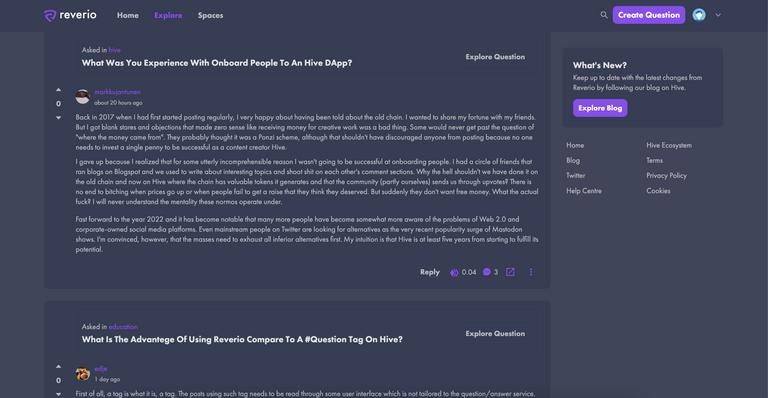 Open the answer on a new page
In our previous update, we added the ability to view and share individual answers, to help complement this functionality we've made it super clear by adding an option to open the answer in a new tab.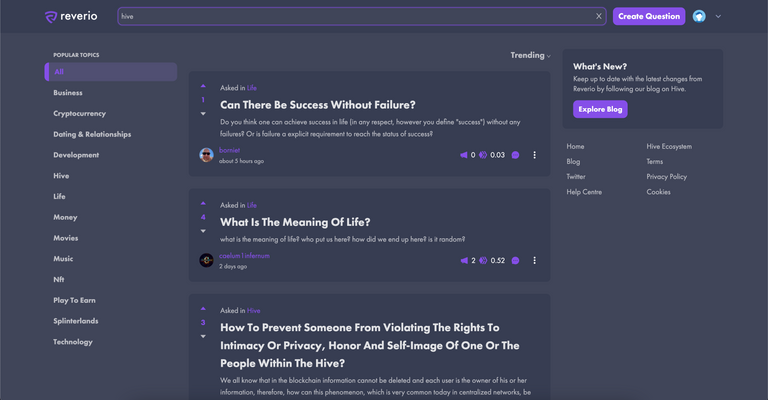 Other updates
In case you missed it, we also added the following in our last update:
Answer Feed
Answer Sharing
Unanswered Questions Feed
Renamed Topics to Spaces
Twitter Bot
You can read more about it here:
https://peakd.com/reverio/@reverio/reverio-development-update-2-answer-feed-spaces-unanswered-questions-answer-sharing-twitter-bot-and-more