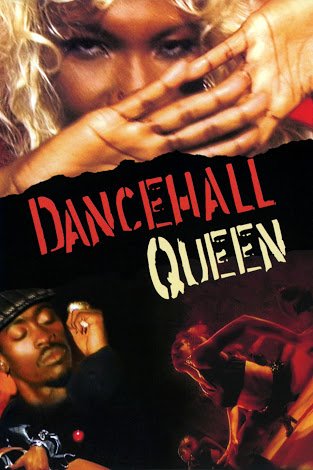 Source
Dancehall Queen was a real eye opener for many individuals when it came out. There weren't many if any films that dived into the Dancehall scene like it did.
Dancehall Queen follows the story of Marcia a street vendor in the heart of Kingston struggling to make ends meet as a single mother. One day while vending outside of a dancehall event she gets inspired to step into the world of a dancehall girl after seeing the glamor and fame that these women had. But her intention wasn't the spotlight. It's to help her family from the clutches of the struggle.
A scene that is standing out in my brain now is when Marcia visits the local dress maker to get some dancehall style gear made and can barely afford it . But she is determined to create the image of a Dancehall Goddess and woo the dancehall at night as a mystery character. What motivates her apart from the escape is a cash reward for the dancehall queen to be.
This is a real Urban Cinderella story with some very grim villains like Priest the "real bad man" that brings havoc into the lives of Marcia and her family as well as the wealthy business man Larry who takes advantage of Marcia's situation. How she manages to maneuver these obstacles makes this film really captivating.
What I like about this film is that it shows the hardships which many Jamaicans face but through it all they are determined to find a way to better their lives and rise, all while having a good time. It also shows the true essence of Dancehall culture as top dancehall artiste such as Beenie man, Chevelle Franklyn, Bounty Killer and many others are in the film / and or soundtrack. It even showcased the Dance crews who were on the scene at the time. The film is very authentic and indeed a Jamaican / Dancehall classic.
Recently Nick Canon made " King of the Dancehall" no doubt inspired by Dancehall Queen.
I'm looking forward to part 2 of this film.