When writing a publication we expect it to be read, commented on, and voted on. This is the main sense of this network, that relationships are established between different users around themes to ends, with which all participants communicate. In this sense the community PROJECT.HOPE is doing its own thing, this project allows users with similar interests (Artificial Intelligence, Technology, STEEM, Block Chain, Cybersecurity, Economy, Business and Marketing, among other related) to share quality content and with active participation of all members of this.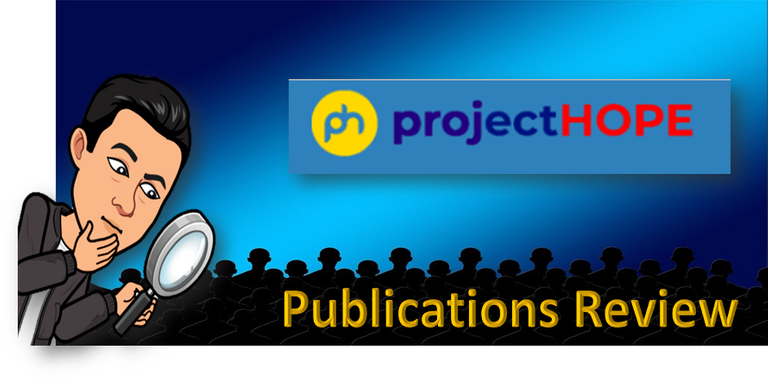 Edited ImageSource
For this reason I bring 3 publications that I have been able to read so far and it seems to me that they have a lot of potential, not only because of the content and presentation but also because it allows you to go a little further than what is stated in them.
Let's start with this review of three publications I've selected:
They're not in any specific order, it's been a bit complex to choose between so much good content.
@gbenga presents an interesting topic about satellite internet technology, telling us about big amounts in terms of investment but also about the problems they are solving so that this Internet can really reach all the sites in the world and with the same speed. I invite you to visit this publication The Business of Space internet and the Future of Internet Connection.
But not only does it provide us with contextualised information, it also opens the discussion to a very important issue that will be talked about in the near future, and that is what will happen with all those satellites that have already completed their useful life? How much space junk will there be in 50 years?
A publication that opens many other possibilities for discussion without a doubt.

It is hardly (almost impossible) that anyone in the world is not aware of the recently declared WHO Pandemic of CoronaVirus, as well as the drop in oil prices and world stock markets. There is a country that has been going through a complex situation for years, economically, socially and politically, and that is Venezuela. If to this hard situation that has been suffering for years we add that its economy is almost 100% dependent on oil income, we can imagine the effect that all the recent events may cause in this nation.
Our friend @fucho80 brings us this publication entitled The world economy on its knees before the CoronaVirus. In which he makes a global and local review of what is happening.
This is definitely a post I recommend reading.

This publication entitled Attention Project Hope Hive Subscribers - Spamming Accounts !! brought to us by my friend @juanmolina seemed very interesting, not only because it touches on a topic that is currently being developed and must be punished in some way, which is SPAM. But it allows us to realize that he, as a founding member of this community shows us in this post his vision and use of time in this platform, which is practically dedicated to the community Project Hope, reading quality content, and of course this that in almost every post of the feed there is a comment from him. A fact that allowed him to realize this abuse they are committing trying to take advantage of a good project.
This leaves an open point and that is the how could we "verify " that the same person is making use/abusing different accounts, without having to drop the KYC, or other tools that centralized networks use for that purpose.
Recommended reading.
This is probably happening in other communities and without many people even realizing it.

I hope you will visit the publications which I believe are of very good quality not only because of their presentation but also because of the subject matter dealt with in their development, and as you can see they have all had more than 20 comments.
It is something that is looked for in the community PROJECT HOPE, the active participation of the users in the different publications that are in the feed.
I say goodbye, until the next reading

Team behind Project Hope
I invite you to visit Project.hope and learn about the benefits of this project for all those interested in growing while helping others to grow. To learn more about the team behind this project Here

Note: Emojis used are from the Bitmoji application.