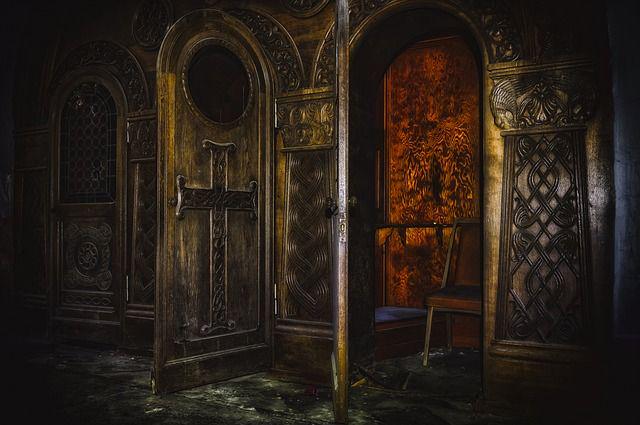 Repentance
The only way back to the Kingdom of Yah-Hovah Elohim is through true repentance...
Yet, what is repentance?
From thefreedictionary.com, repentance is the remorse for your past, impure conduct.
Yet in the name of truth, to repent is to turn away and renounce forever all forms of impurity. Repentance is also to renounce fornication forever and return once again to chastity and the Arcanum A.Z.F.
Repentance is also undoing the mistakes that you made...
The intellectual animals believe that to repent is to verbally or pray-fully confess your sins alone or with a priest(s)/pastor(s). Then the pastor says only then that you are confessed. They also believe that to repent is redeem only within their boxes of religious dogmas.
These are only half the truth. Merely confessing your sins is no way one should repent.
To believe that you are redeemed or undergoing redemption will not suffice either.
Doing only these things other than chastity and the Arcanum A.Z.F. will only bring you into the Limbo, the highest level of the Abyss. Instead, one must comprehend his defects or mistakes and then act to change them. This is called true penance...
Here is one of the passages that I, Juan Mirieth Auriel, have listened to over and over again as a child while I was in a Presbyterian church. It was spoken from the words of my former senior pastor:
"If we say we have no sin, we deceive ourselves, and the truth is not in us. If we confess our sins, He is faithful and just to forgive us our sins and to cleanse us from all unrighteousness." – 1 John 1:8-9
If he does not humble himself, he is born with vanity and the Word of the Elohim is not found within himself. If he does humble himself by admitting himself as a sinner, his humble actions will enable him to be exalted and to be cleansed from all forms of impurity. As the proverb goes: he who exalts himself will be humbled, yet he who humbles himself will be exalted.
You must remind and admit to yourself that you are a sinner and a servant. You must psychologically die for your sins so that one can live. Whenever you accidentally or incidentally commit an act of impurity, it is best to psychologically die so that you can live. If you do not, you will truly die as a criminal. You must turn yourself in as a confession. To turn oneself in is to psychologically die. This is the foundation of denying yourself.
He who does not psychologically die from moment to moment will face a severe violent death. He must live to only die, yet one must die in order to live. Of course, the sinning "I" does not want to die; hence, it finds many ways in the black book to flee from death. The sinning "I" only desires to be immortal and avoids death. Unfortunately, the sinning "I" has a beginning and an end. The sinning "I" believes that it only has a beginning and does not ends; however, the sinning "I" is also subjected to the laws of eternal return. Truly the sinning "I" is afraid of death, especially the Second death.
To truly repent is to humble oneself and undo the acts of impurity by sexual transmutation and the immaculate knowledge of man and wife. The secret: insert the virile member into the vagina and withdraw it without spilling the divine energy through orgasm.
It is never too late to repent of one's wickedness. A man can undo his wickedness through scientific chastity and immaculate knowledge. A woman too can undo her wickedness through scientific chastity and immaculate knowledge. Even a demon can undo his wickedness through scientific chastity and immaculate knowledge. An example of a demon who sexually repented was Beelzebub.
Beelzebub was formerly a prince of demons prior to guidance by one man towards his spiritual revolution. Then during World War II while the Black Lodge was at the peak of global dominion, one man disrupted their plans by guiding one of their greatest leaders to defect. The man who guided Beelzebub towards his spiritual revolution was V.M. Samael Aun Weor. With the revolution of Beelzebub in full motion, the main link in the Black Lodge was broken. Yahweh, the Chief of the Black Lodge, was extremely furious at the revelation of Beelzebub. Yahwah attempted to attack Samael Aun Weor "responsible for all of this" but was "conjured and defeated". All of the information of Beelzebub's spiritual revolution is found in V.M. Samael Aun Weor's book called "The Revolution of Beelzebub".
From: