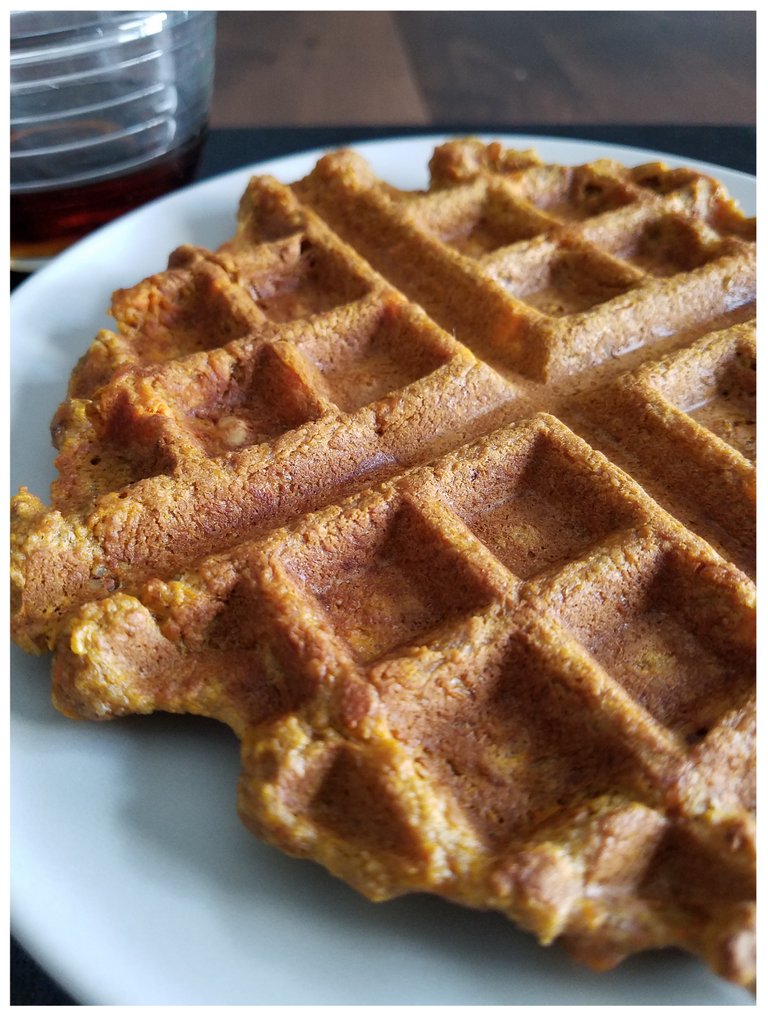 Waffles have been around for centuries. In fact, many don't know that the French actually preceded the Belgians several hundred years in making them. Since the original recipe calls for bleached flour, butter and sugar, I'll introduce you to a sugar-free, oat flour, sweet potato version that will—almost—make you forget about the original ones. I say almost because an authentically scrumptious waffle made from scratch is somewhat of an anomaly that should be enjoyed every now and then.
Although these take a bit more effort than my Gandhi Saweetcakes (https://steemit.com/revolution/@revolutionstcafe/gandhi-saweetcakes) the hardest part is waiting for them to cook in the waffle iron. However, once you take a bite, I promise they will be worth the wait. The beauty of these waffles is that you know you're giving your body the fuel it needs, especially after a hard workout session.
I'd like to dedicate this recipe to civil rights activist Dr. Martin Luther King Jr. Since he was heavily influenced by Gandhi's teachings of passive resistance, so too did my saweetcakes influence my saweet waffles, or at least how my journey of healthy cooking and eating began. Dr. King practiced what he preached, which is how a true revolutionary lives and living by example is the best way to teach others about the injustices of our society. One of my favorite quotes of his, reminds us of the globally dangerous situation we find ourselves in today:
"Capitalism does not permit an even flow of economic resources. With this system, a small privileged few are rich beyond conscience, and almost all others are doomed to be poor at some level. That's the way the system works. And since we know that the system will not change the rules, we are going to have to change the system."
Dry Ingredients:
1 cup - Oat Flour
½ tsp - Salt
½ tsp - Baking Soda
½ tsp - Baking Powder
1 tsp - Cinnamon Powder
1 handful - Pecans (chopped)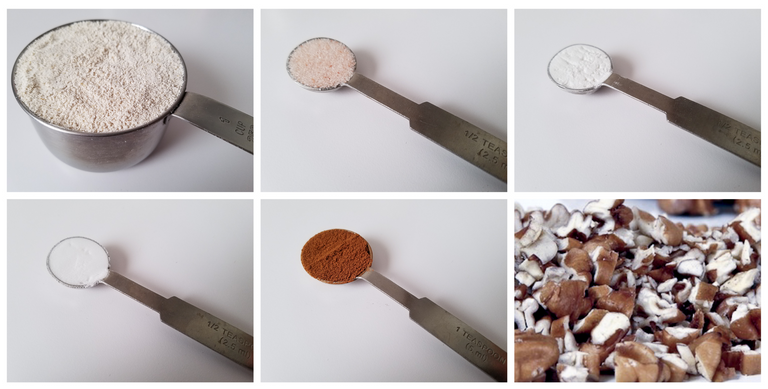 Wet Ingredients:
1 lg - Sweet Potato
2 - Eggs (important: yolks only as the whites will give the waffle an egg-like flavor)
¾ cup - Almond Milk (unsweetened original/vanilla)
1 tbsp - Vanilla Extract
1 tbsp - Coconut Oil (melted)


Cooking Items:
Coconut Oil Spray
Instructions:
1 - Heat up the waffle iron to 350°F or 176°C
2 - Mix all dry ingredients
3 - Wrap the sweet potato in a damp paper towel and microwave for 5-7 minutes
4 - Scoop out and mash up the sweet potato in a separate bowl and mix with all wet ingredients
5 - Combine all wet and dry ingredients (batter should be thick, not runny)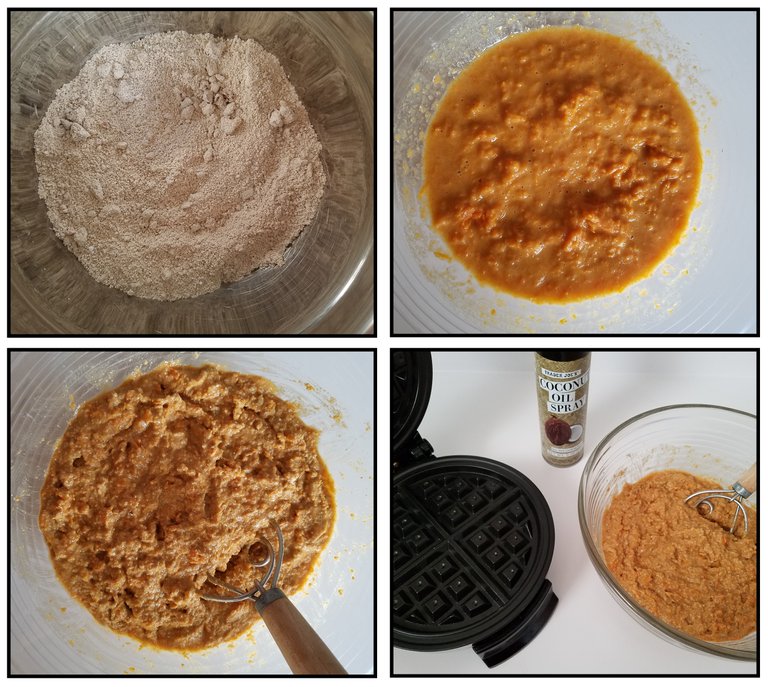 6 - Spray both sides of the waffle iron and pour batter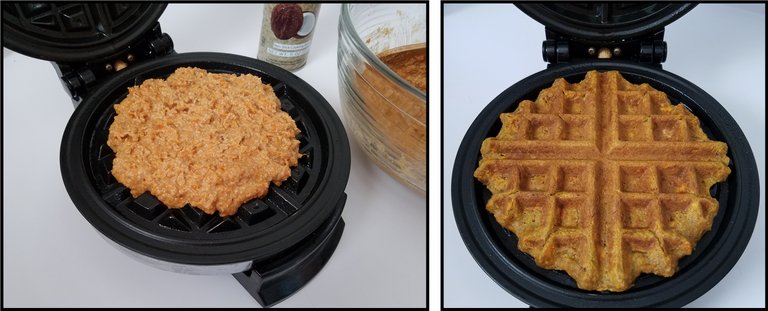 7 - Mine cook at 13 minutes each but every iron is different so cook until waffles are brown (soft inside, crispy outside)
You can top these beauties with some light syrup, berries or even all-natural peanut butter and the flavors actually work really well together.
More to come!
My contribution to the revolutionist movement will be to turn the recipes I post on this blog into The Revolutionist Cookbook and eventually open a restaurant where only cryptocurrency is accepted. Where tipping won't be necessary as everyone will be paid full salaries and where simple and healthy ingredients will meet delicious cuisine. Like open source code, all of my recipes will be available to the public in full detail and any improvements offered will be embraced and possibly added to the menu in their perfected form. Any donations to the cause are much appreciated either by up-vote or wallet of choice below.
BTC:
1FFKXs4nDU4K5RJED7J4hKZb52Ku5nuFQV
LTC:
LgmcEdMJ1k6e7jY4DbwdTK5nsza9Y3FPHQ
XMR:
49SSmcAqEdECbze28knCJXU6DBzxF2raohnMuVvCQeJ1gqU4eXSXJKBiiZCF8kpy6VKjdUaiCH6CPY3FpP4sHzfgT1ga9us