Some would say that becoming a solo singer is like going from eau de toilette to a perfume. It's much more intense.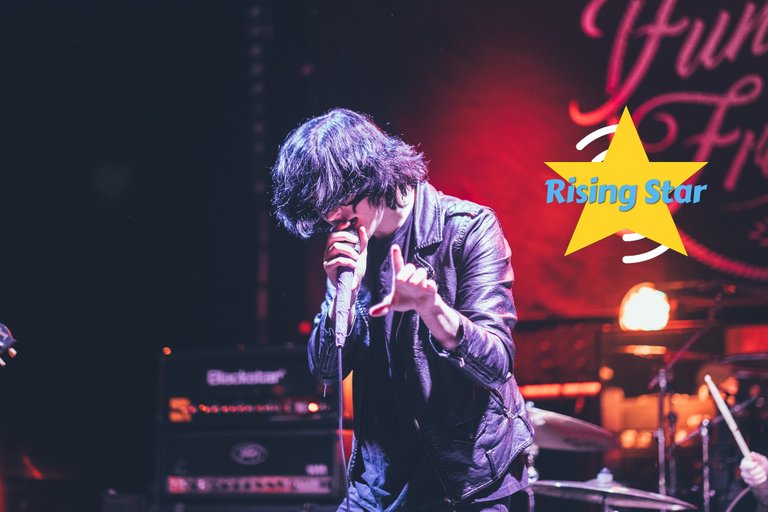 We all start our singing career the way that we can and try to make it in a harsh world. First we do illegal busking just to make some money and live one day at a time as an artist. We might find an opening and sing on a stage in an Open Mic Night and if somebody like our music we can even make it and get a slot into the Mid Week Support night. From there we can get a license and don't hide from police anymore and play for a larger public. If our talent is rushing thorough our veins and we get recognition from our fans the next thing for us is the Midweek Headline slot. From there we could make it to the crowd weekend and perform or better said outperform in the Saturday Support and Saturday Headline events. This is the road within our home town where we can brand our name and get out there to get recognition.

Once we do that we have the chance to move on the road and travel in the cities near by through the Local Gig Circuit. Things get much harder at this point and everything is done more professional. We have first the chance to spread our music through a Radio Interview and if things go well we can move to the Radio Studio Session where we can live broadcast our best song. Singing on the stair of a Shopping Mall gets us closer to our fans and earn some more. Recording a demo let us build up our music portfolio and send it to a music production company to take it further. Singing in a Acoustics Tent will make the music travel for kilometres and be an event that few will forget. The Local Mini Tour Support will enforce our brand and allow us meet other artists. If all things go well and we make strong connections with other artists we have the chance to perform for Band Auditions and move from Solo career to a Band.

For me the magic happens at this point as a Solo artist and I try to enjoy the big events and just gather fans and fame. I'm playing both in my old town during the Saturday Headline events as I have made a name from myself and love doing Radio Interviews in local cities from around. Once I will get more skill I will be able to elevate my music career, but I need patience for that.