English - German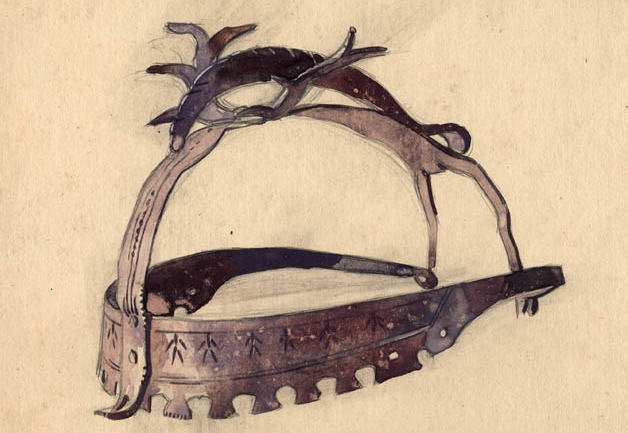 Introduction
The invocation of a sick person is the most typical technique in the practice of the Tuvan shamans. When the shaman performed a ritual aimed at a particular patient, he appeared to be fighting the dying person, lovingly talking to the carrier of the disease, and then cruelly. For the invocation chants of a certain personality, there are characteristics that promote and claim the well-being and happiness of sacrificing the spirits.
Such invocations are, as the fieldwork of the scientists shows, long preserved in the memory of the people and are passed on from generation to generation. For example, a famous shaman, Evali Serep Kuzhuget, lived and died in the Kara-Khol area. According to our informant she was a gem of the genus Ulue - a great shaman. As a professional shaman, Serep Kuzhuget was always invited to patients who were in serious condition. Here's a passage from her Algie that's addressed directly to a dying patient: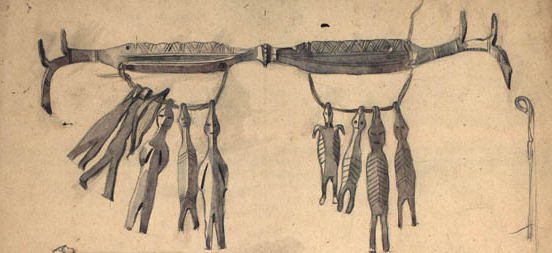 Example
Please when ringing the thunderous tambourine
please do not stick to the meat body
a fierce fighter of illness, withdraw.
Get away from the blow of the tambourine, where there is a knock (racket),
go to the black night.
Please do not disturb her (ill) dream,
please do not disturb her spiritual soul,
please go forever
gives her thing (illness) and I write it
as a gift (to a bitter fighter).
They had a conversation with her goodbye, left.
You swore to her
I will not return here!
Your street, wherever you go, is open
I will accompany you, please move.
If it will be difficult in the future,
please come back next year.
When it gets difficult later
please come next year.
During the sacrifice
pass over her (ill) food.
So that her soul does not complain
I collected her (sick) personal belongings.
The yard is full of pets,
which are killed in the disease.
They sacrifice the pets
please do not be angry, do not refuse.
Please, on a horse, together we carry (you)!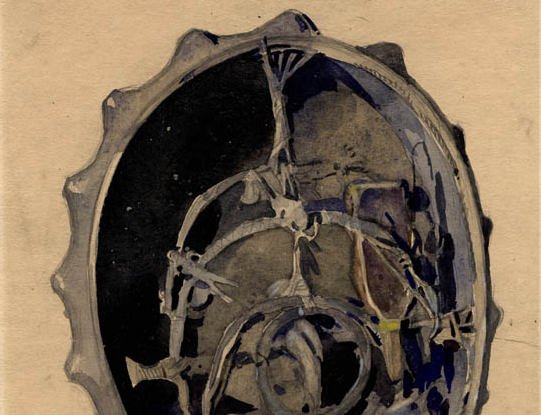 Explanation
If Algie has a visual motive about an illness, then Algie is a specific character about a real patient, here the content of the lyrics speaks clearly. In our example, shaman Seren Kuzhuget seemed to find the causative agent of the disease - the bitter fighter of her patients life.
She, a shaman, politely turns to the fighter to submit to the tune of a tambourine. In a word, the shaman asks for favor and persuades him. In the words of the fighter, he told the shaman that he would not return here, in the Tuvan text this speaks of the end of the illness, ie the patient can now recover and get back on his feet.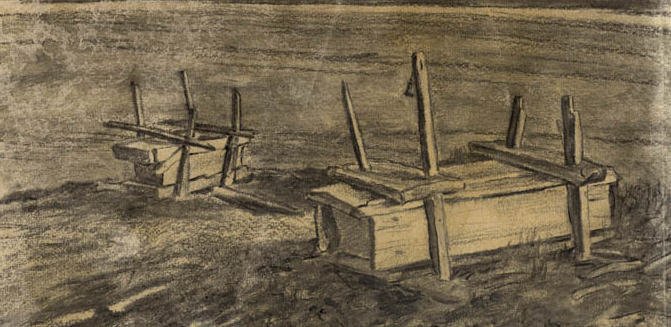 Source
The information comes from the Russian book "Tuvan Shamans" by Kenin Lopsan, the living monument of the shamans, they have been translated by me and edited so that it is understandable. Pictures from the collection of the Krasnoyarsk Museum of Local History.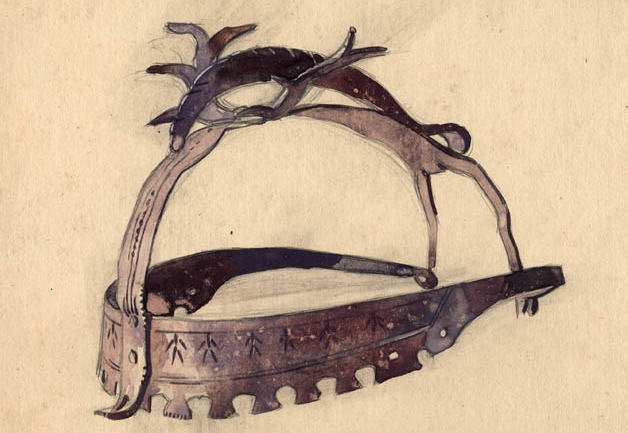 Einleitung
Die Anrufung einer kranken Person ist die typischste Technik in der Praxis der tuvanischen Schamanen. Wenn der Schamane ein Ritual durchführte, das sich an einen bestimmten Patienten richtete, schien er die sterbende Person zu bekämpfen, sprach liebevoll mit dem Träger der Krankheit und dann grausam. Für die Anrufungsgesänge über eine bestimmte Persönlichkeit gibt es charakteristische Eigenschaften, die das Wohlbefinden und das Glück, den Geistern Opfer zu bringen, fördern und beanspruchen.
Solche Anrufungen sind, wie die Feldarbeit der Wissenschaftler zeigt, lange im Gedächtnis des Volkes erhalten und werden von Generation zu Generation weitergegeben. Zum Beispiel lebte und starb in der Gegend von Kara-Khol eine berühmte Schamanin, Evali Serep Kuzhuget. Unseren Informanten zufolge war sie ein Prachtstück der Gattung Ulue - eine großartige Schamanin. Serep Kuzhuget wurde als professionelle Schamanin immer zu den Patienten eingeladen, die sich in einem ernsten Zustand befanden. Hier ist eine Passage aus ihrer Algie, die direkt an eine sterbende Patientin gerichtet ist: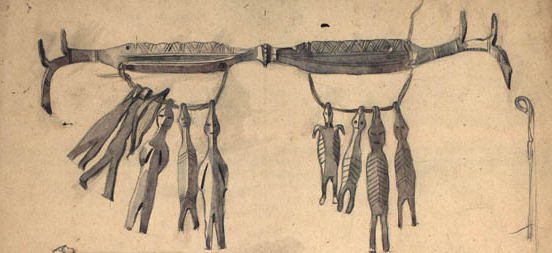 Beispiel
Bitte beim Klingeln des donnernden Tamburins
bitte nicht am Fleischkörper kleben
ein erbitterter Kämpfer von Krankheit, zieh Dich zurück.
Geh weg vom Schlag des Tamburins, wo es klopft (Schläger),
geh der schwarzen Nacht entgegen.
Bitte störe ihren (kranken) Traum nicht,
bitte störe nicht ihre geistige Seele,
bitte geh für immer
gibt ihr Ding (Krankheit) und ich schreibe seins
als Geschenk (an einen bitteren Kämpfer).
Sie hatten ein Gespräch mit ihr auf Wiedersehen, verlassen.
Das hast du ihr geschworen
ich werde nicht mehr hierher zurückkehren!
Ihre Straße, wohin Sie gehen, ist offen
ich werde dich begleiten, bitte beweg dich.
Wenn es in Zukunft schwierig sein wird,
bitte komm nächstes Jahr wieder.
Wenn es später schwierig wird
bitte komm im kommenden Jahr.
Während des Opferns
übergeben Sie ihr (krankes) Essen.
Damit sich ihre Seele nicht beschwert
ihre (kranken) persönlichen Sachen habe ich gesammelt.
Der Hof ist voll von Haustieren,
welche bei der Krankheit getötet werden.
Sie opfern die Haustiere
bitte nicht böse sein, nicht ablehnen.
Bitte, auf einem Pferd, zusammen tragen wir (Sie)!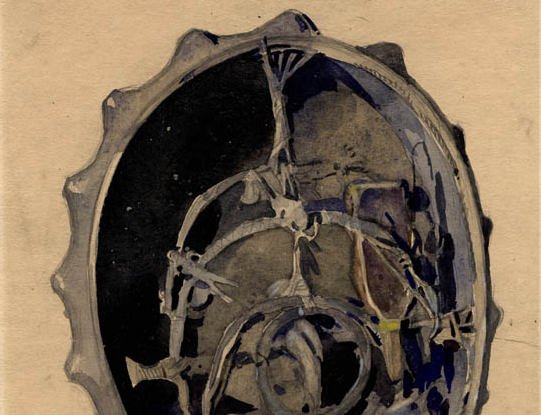 Erklärung
Wenn Algie über eine Krankheit ein visuelles Motiv hat, dann ist Algie über einen echten Patienten ein spezifischer Charakter, hier spricht der Inhalt des Liedtextes deutlich. In unserem Beispiel schien die Schamanin Seren Kuzhuget den Erreger der Krankheit zu finden - den erbitterten Kämpfer ihres Patientenlebens.
Sie, eine Schamanin, wendet sich höflich an den Kämpfer, damit er sich der Melodie eines Tamburins unterwirft. Mit einem Wort, die Schamanin bittet ihn um Gunst und überredet ihn. In den Worten des Kämpfers sagte dieser der Schamanin, dass er nicht mehr hierher zurückkehren werde, dies spricht im tuvanischen Text vom Ende der Krankheit, dh der Patient kann sich nun erholen und wieder auf die Beine kommen.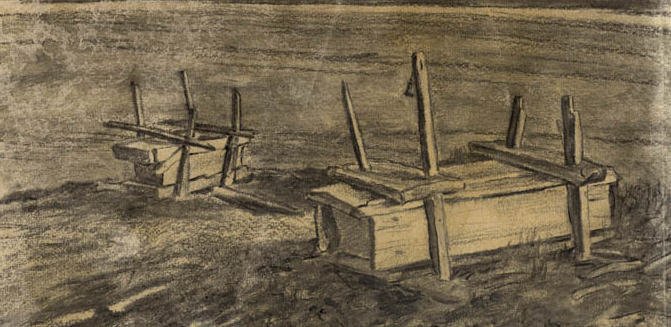 Quelle
Die Informationen stammen aus dem russischen Buch "Tuwinische Schamanen" von Kenin Lopsan, dem lebenden Denkmal der Schamanen, es wurden von mir übersetzt und soweit bearbeitet dass es verständlich wird. Bilder aus dem Fundus des Heimatmuseum von Krasnojarsk.
Links to the last two articles on this topic (about 20 more can be found in the depths of my blog):
Links zu den letzten zwei Artikel über dieses Thema (etwa 20 weitere sind in den Tiefen meines Blogs zu finden ):

See you next time! / Bis nächstes Mal!
Thank you for your attention! / Danke für Deine Aufmerksamkeit!
Original content by