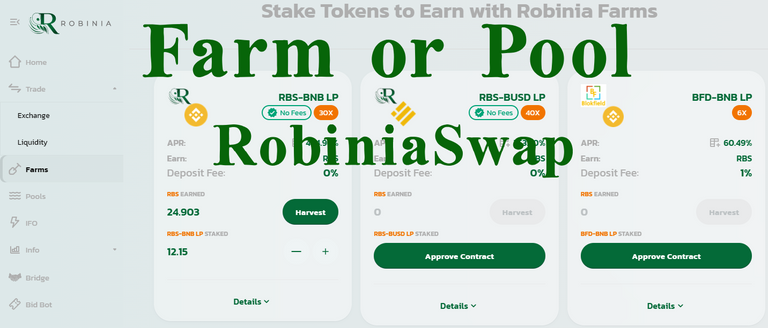 RBS token production gets reduced everyday.
Total Value Locked(TVL) is dropped to 5M from 11M.
Current RBS is about $0.2. It is a huge drop from $50 in one week.
All the APRs are much lower than last week...
I have a feeling that everything will go down a lot more because token production will be reduced a lot more and APRs will go down too.
It feels like everything is going down it's time to leave Robinia? I think it is fair that people are dumping RBS and leave the platform, but I will stick acound for a while.
Have you checked APYs
If you go to the farming page,
https://robiniaswap.com/farms
you can see all the farms and RBS-BNB LP and RBS-BUSD LP are still doing good in my opinion.
RBS-BNB LP is above 400% APR
RBS-BUSD LP is above 700% APR
You can also check APYs here, click that little icon and it will show you more details about it's ROI.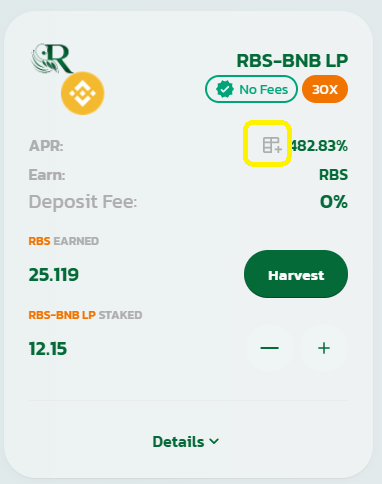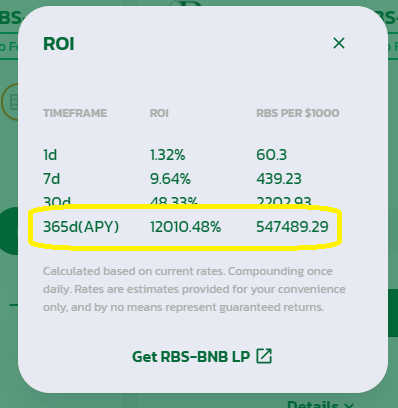 You can do the same thing on Pools
RBS pool is like this 👇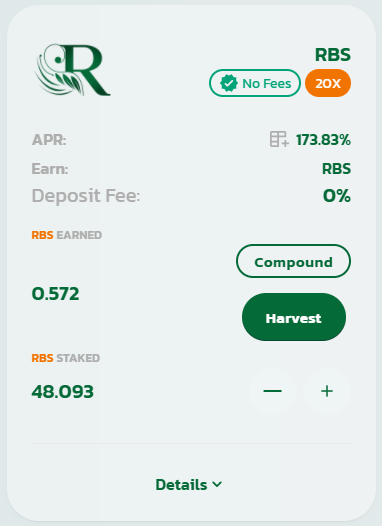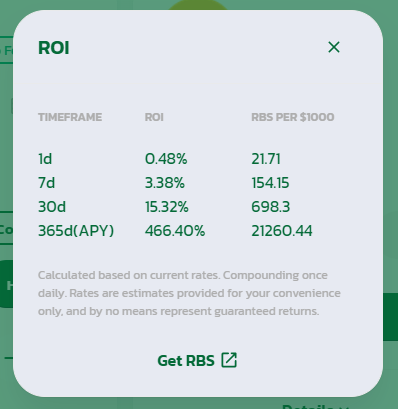 If you are still in their Farm or Pool, it is too late to dump RBS right now. At least, for me, it makes no sense to sell RBS for $0.2.
So this is why I am not done with Robinia and farms are better than pools... but of course, farms have more risks than just staking in pools.
And Robinia is still in the early stage, just one week old, so I still think there is more potential here.
If you think Pool is better, let me know why 😉

SWAPSPACE 登録なしでコイン交換できる👇