When you have a sweet tooth and the ingredients to make some mille-feuille...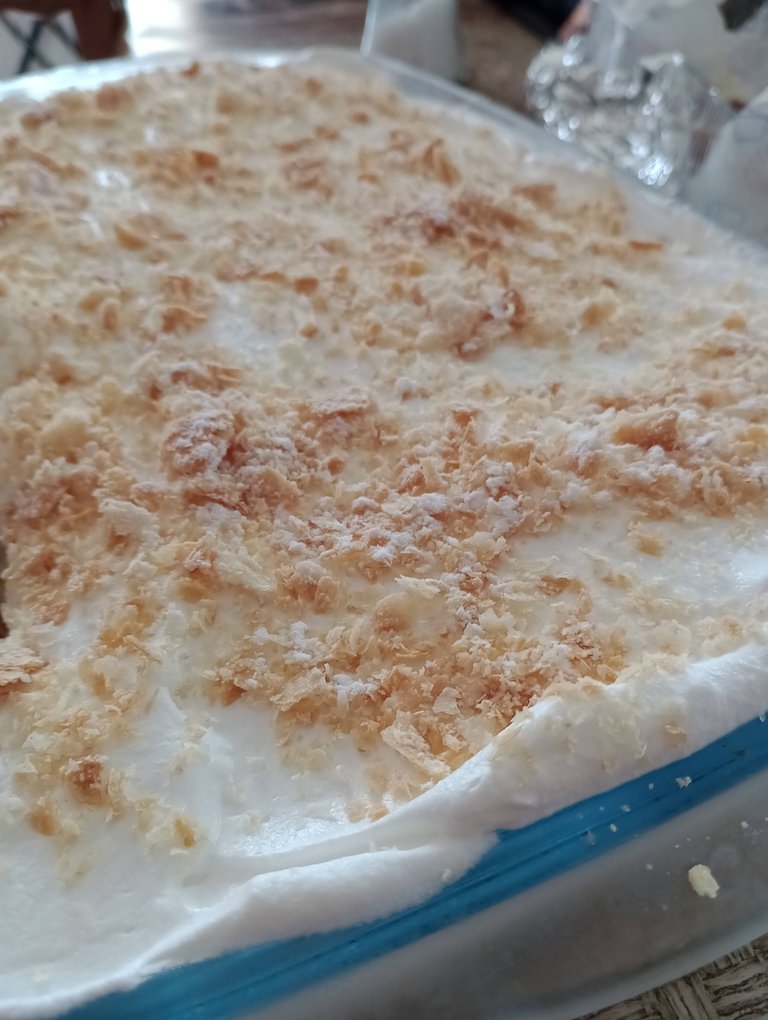 You make a mille-feuille!!
Want my recipe?
2 packets of mille-feuille (sugared puff pastry) biscuits
1 liter of milk
2 eggs
150 gr of butter or margarine
1 cup of sugar (about 250 gr)
1/2 cup of flour (about 150 gr)
1/2 cup of custard powder (about 150 gr)
vanilla
400 ml of sweetened cream
In a pan I poured my milk, butter and sugar and let it all reach boiling point. In another bowl I poured one glass of water, the flour, custard powder, vanilla and eggs and mixed well with my whisk. Once the milk started boiling, I poured the second bowl in it, lowered the heat and kept stirring and stirring so that my cream would not get any lumps. (Sometimes I put the butter in last to keep the scent more profound, but this time I forgot and added it into the milk).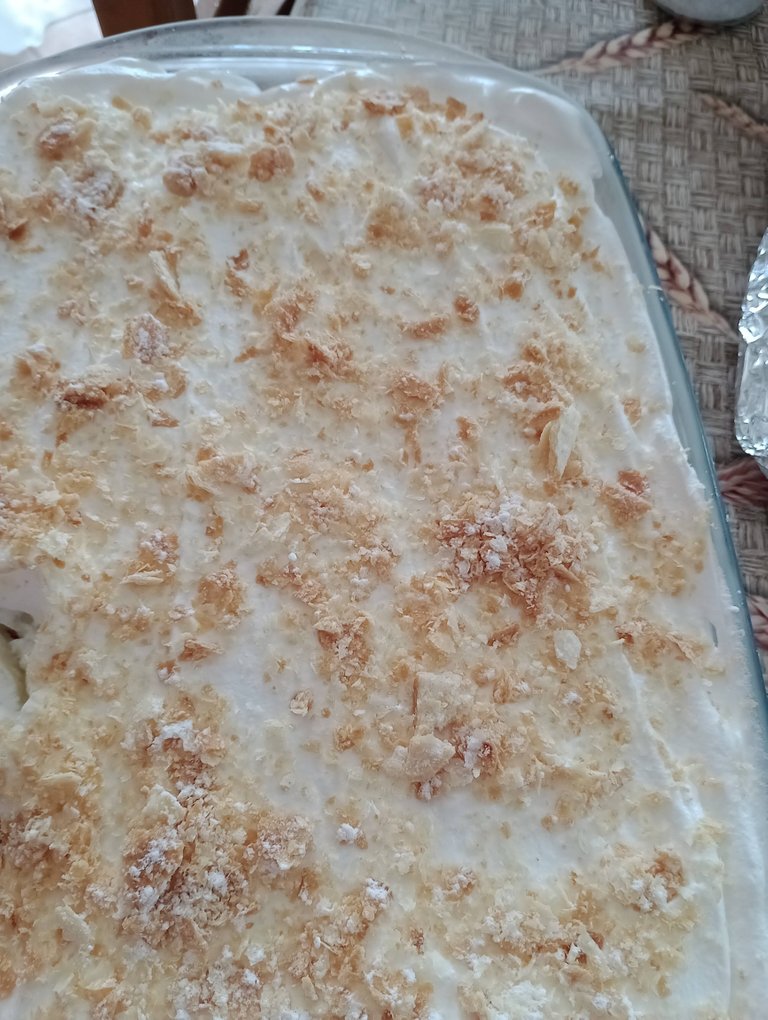 In a tray I put one layer of the puff pastry biscuits, one layer of cream and repeated one more time with a final cream layer on top. While it was left to the side to cool down, I used my mixer to whip the sweetened cream into a delicious whipped cream. One layer of whipped cream to cover my mille-feuille, crumbled puff pastry biscuits and a little icing sugar on the top and off we go into the fridge for a few hours!
The next morning you can't resist and start digging into this masterpiece (you can see there is some missing in the second photo - hehe).
Sorry I forgot to take a picture of a normal piece, but I was too busy enjoying my sweet sin!
---
Original content by @ruth-girl - All rights reserved