Selling 103 EOS worth of SAND to close family investors, for long term holding
https://newdex.io/trade/sandiegocoin-sand-eos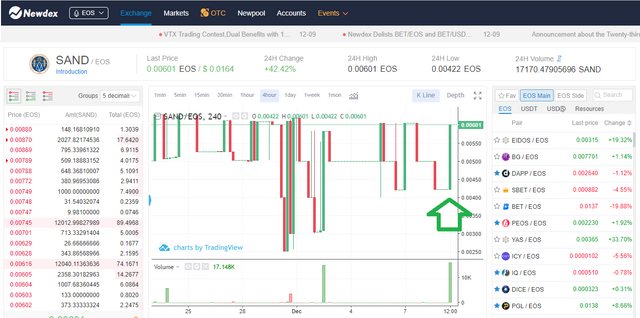 I hope people start using SAND on Steem.... I can only ask for San Diego residents to use #sandiego hashtag and that we will start issuing delegation to more locals......
I have a solid organically formed crew already of marianne metz and fitinfin and yeah i misspell all their names :D
I even had to create an account @fitinfin for @fitinfun :D because i aaccidentaly staked some sand there hah, did you know you can even do that? :D
Anyway if you have any San Diegans you wanna get on SAND network, just post with #sandiego hashtag
we have so many spammers who spam the hashtag i will start banning them next week no second chances, we dont need random people from around the world trying to get SAND :D its fro San Diegans and Southern Californians.