Last week, after the beautiful rainfall, I had the pleasure of going to the San Diego Zoo with my son's TK class.
That means I spent the day walking around the zoo with a bunch of four and five year olds. Great exercise both for my legs and for my patience! Really though, kids this age are a love, and I love spending my time with them.
They highlight of MY day was watching the Elephants get a pedicure.
This particular elephant is a female and approximately 50 years old. This means that she is nearing the end of her life as these types of elephants only live to be 50 to 60 years.
In the following picture, you can see one of the trainers actually filing on the elephants "nails." He truly is using a giant nail file and in person, you can see the shavings of the nails coming off. Kind of like "real" pedicures.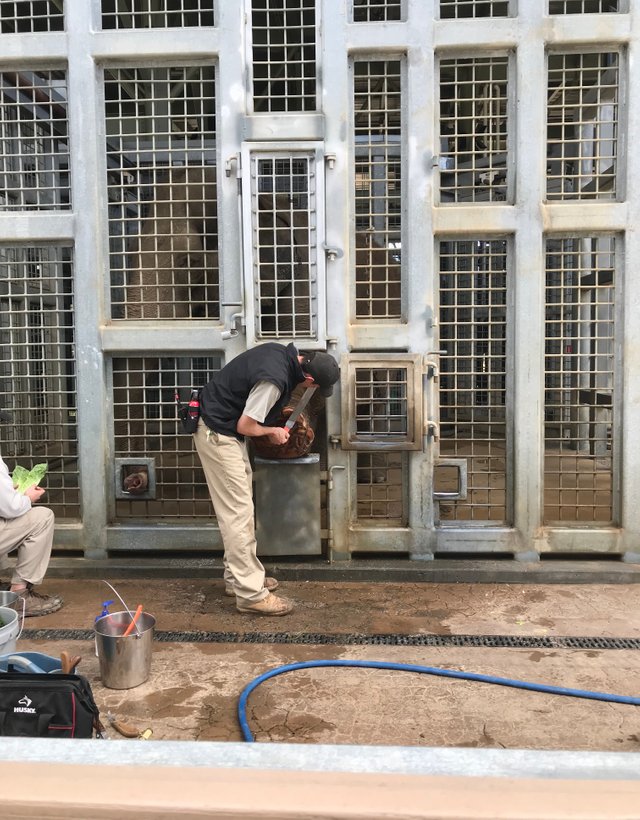 As you can see, the trainer on the left is sitting there feeding the elephant romaine lettuce. It is the "treat" of the elephant, since she usually eats leaves and tree trunks. This elephant is older, so they put her food through a wood chipper and feed her wood chips to make it easier for her to chew since her teeth are getting hard to eat with.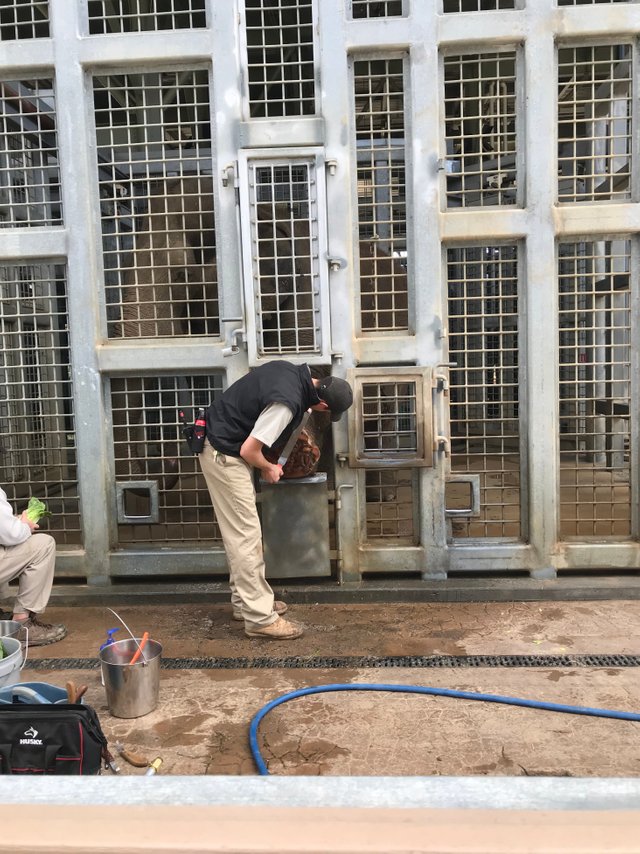 The elephant is caged, but the pedicure is happening "at will". She is not tied down, and she is willingly putting her foot through the cage so that the trainer can work on it. The trainers explained that sometimes, if her feet have too much "stuff" on them, it can be uncomfortable, but not painful. If it reaches too much discomfort, she can simply put her foot back into the cage, where they cannot file it down.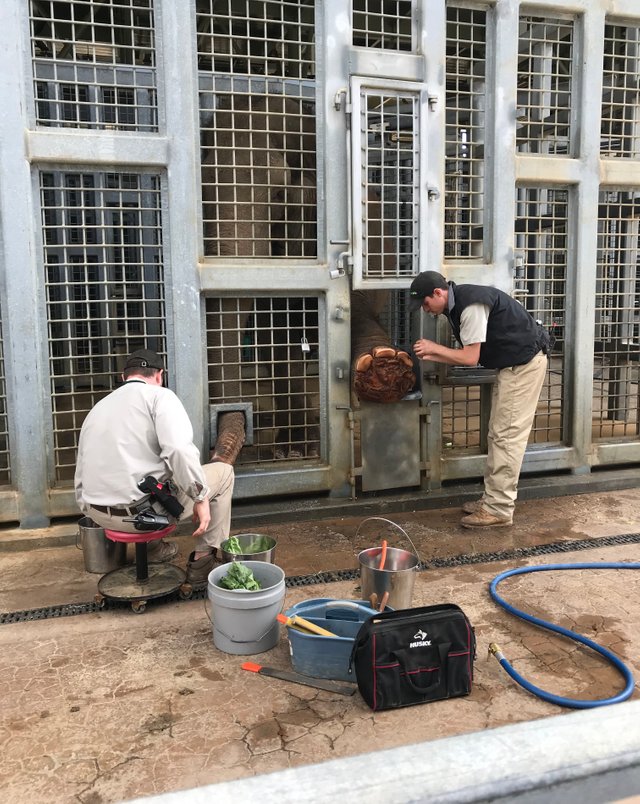 When they switch feet, the first thing they do is hose it down. Now, you have to remember that I was with three 5 year old boys watching this pedicure take place. And it was interesting enough for them to sit and watch two different feet getting worked on.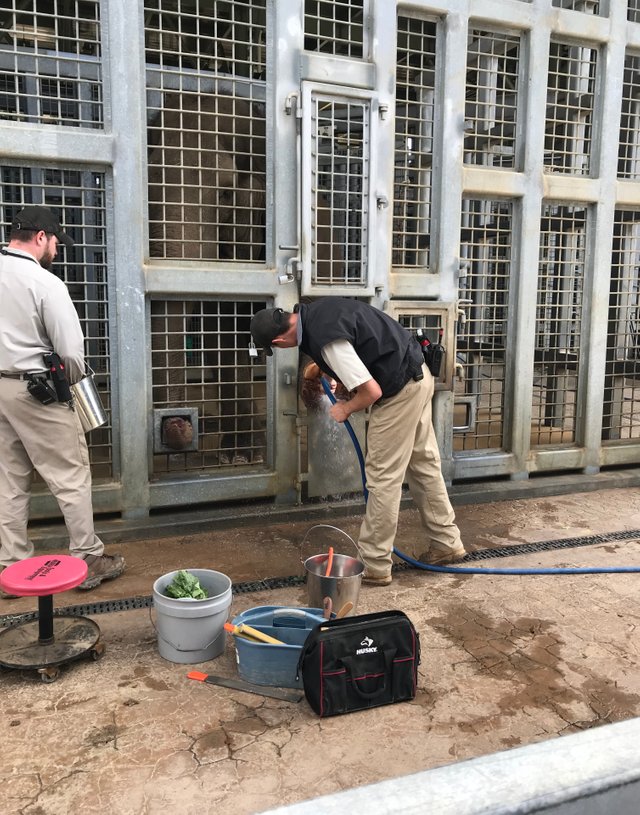 Here they are working on another foot, so you can see one of the trainers now move to the right and keep feeding her there. You can also see that her toes are starting to look nice and shiny. I really wanted to see them put some nail polish on there. Some bright red one would have looked amazing to me...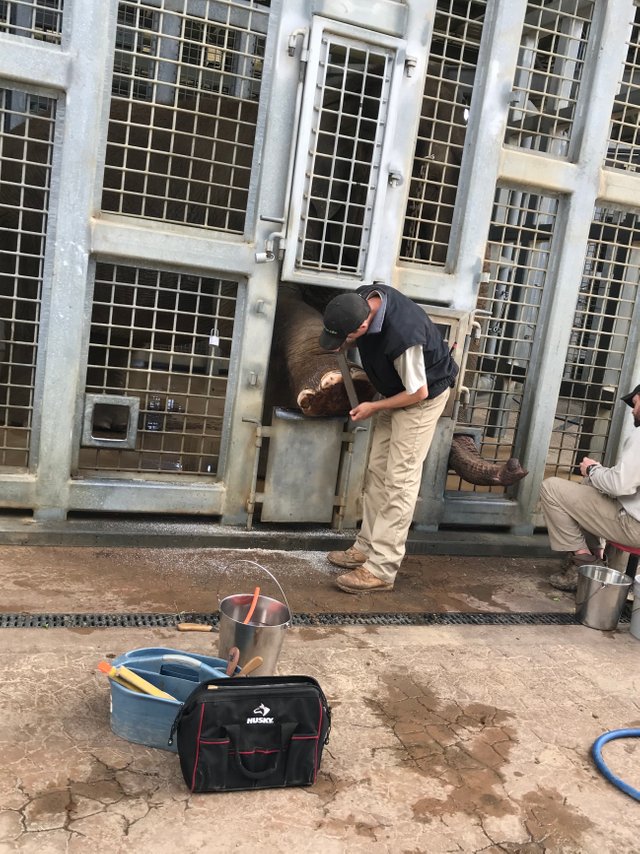 And, here is another shot of the pedicure. It really was interesting for me to watch. And, the trainer was talking the whole time, giving us information about the elephants, their habitat, their eating habits, and how often they get foot care (2 times per month).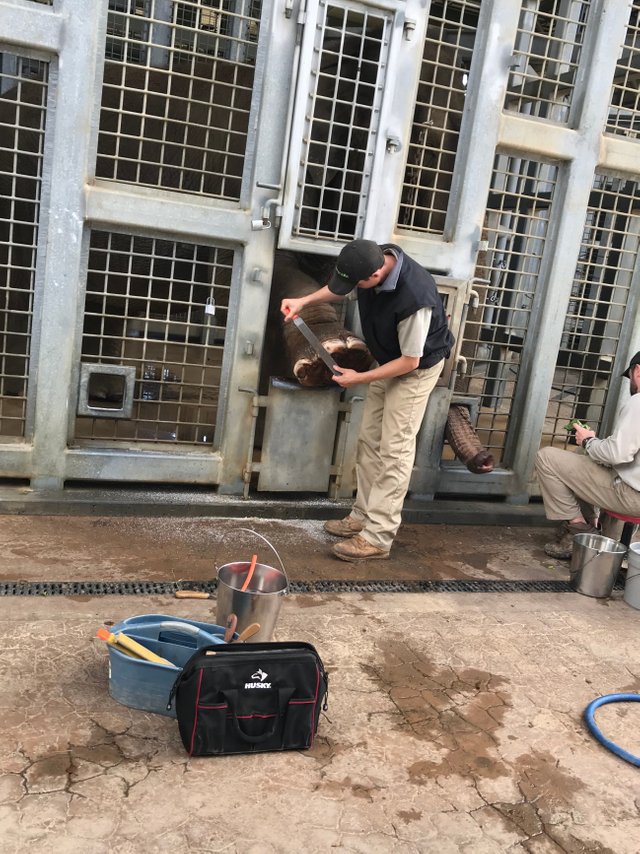 And this final picture is my son being silly with the not real elephants at the zoo.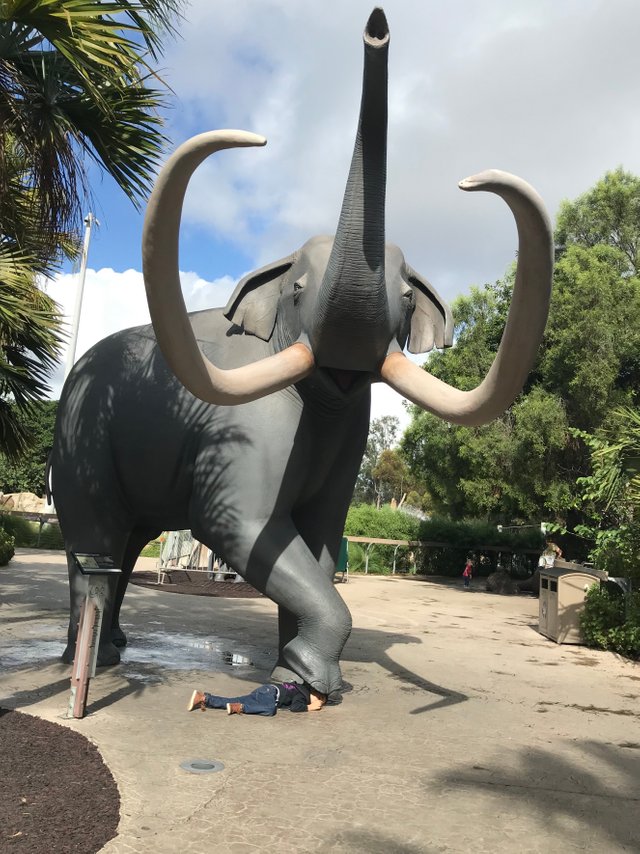 Thank you for reading about elephant pedicures. It was an interesting experience and I am happy to share it here.