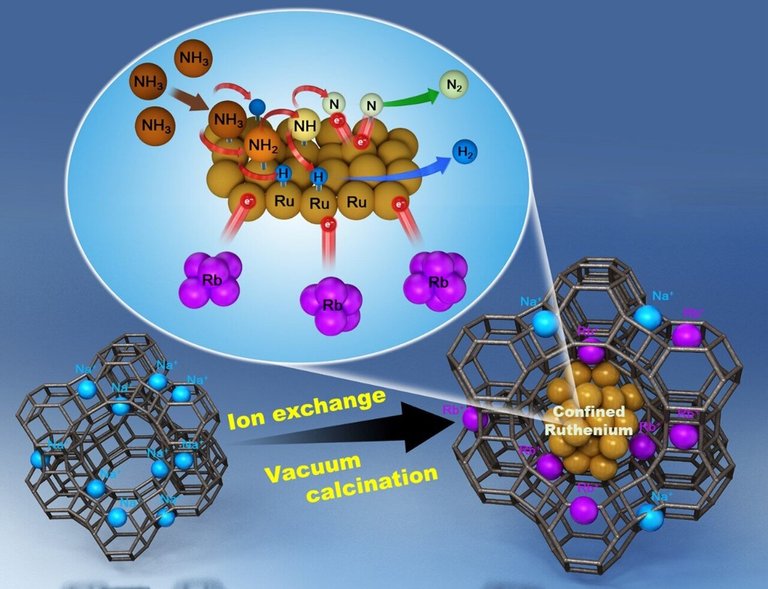 Source
At the beginning of the last century, with a population of 1,600 million inhabitants and influenced by the studies of Maltus, it was thought that it would be almost impossible to feed them all using only natural fertilizers (guano, manure, etc.), fortunately Fritz Haber, a German chemist , found the solution in 1907 by synthesizing ammonia from nitrogen in the air.
A principios del siglo pasado, con una población de 1.600 millones de habitantes e influídos por los estudios de Maltus, se pensaba que sería casi imposible alimentarlos a todos utilizando únicamente fertilizantes naturales (guano, estiércol, etc), afortunadamente Fritz Haber, un químico alemán, encontró la solución en 1907 al sintetizar amoníaco a partir del nitrógeno del aire.
Subsequently, with the help of Carl Bosch, also a chemist, they developed a process to react hydrogen and atmospheric nitrogen to make ammonia, which farmers later began to use instead of natural fertilizers, thus managing to end the problem of feed the entire population.
Posteriormente, con la ayuda del también químico Carl Bosch desarrollaron un proceso para hacer reaccionar el hidrógeno y el nitrógeno atmosférico para fabricar amoníaco, que más tarde los agricultores empezaron a utilizar en lugar de los fertilizantes naturales, consiguiendo de este modo acabar con el problema de alimentar a toda la población.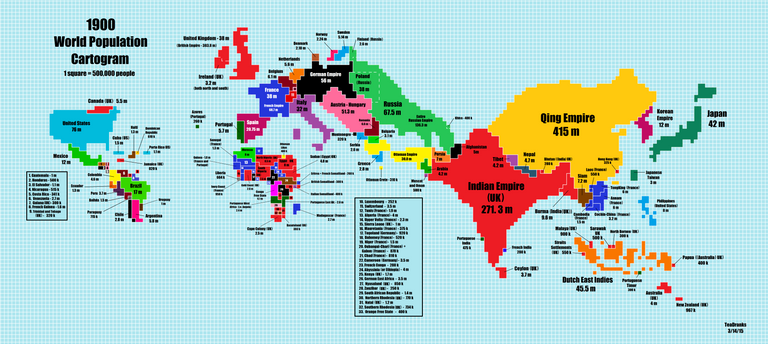 Source
A century later, in the midst of this energy and environmental situation, ammonia can once again play an essential role in saving the planet as a solution to hydrogen logistics, since ammonia theoretically allows hydrogen to be captured, stored and transported safely and economically for later use.
Un siglo después en medio de esta coyuntura energética y medioambiental, el amoniaco puede volver a jugar un papel esencial para salvar el planeta como solución a la logística del hidrógeno pues el amoníaco permite en teoría capturar, almacenar y transportar el hidrógeno de forma segura y económica para su uso posterior.
To begin with, ammonia, with the chemical formula NH3, is a nitrogenous derivative of hydrogen that can be liquefied at 10 bars of pressure and -33ºC, while to liquefy hydrogen we need to cool it down to -253ºC or with a pressure greater than 700 bars if we want to store it at 20 ºC, which makes it much easier to handle.
Para empezar el amoníaco, de fórmula química NH3, es un derivado nitrogenado del hidrógeno que se puede licuar a 10 bares de presión y - 33ºC mientras que, para licuar el hidrógeno necesitamos enfriarlo hasta alcanzar los -253ºC o con una presión superior a 700 bares si queremos almacenarlo a 20 ºC, lo cual facilita mucho su manipulación.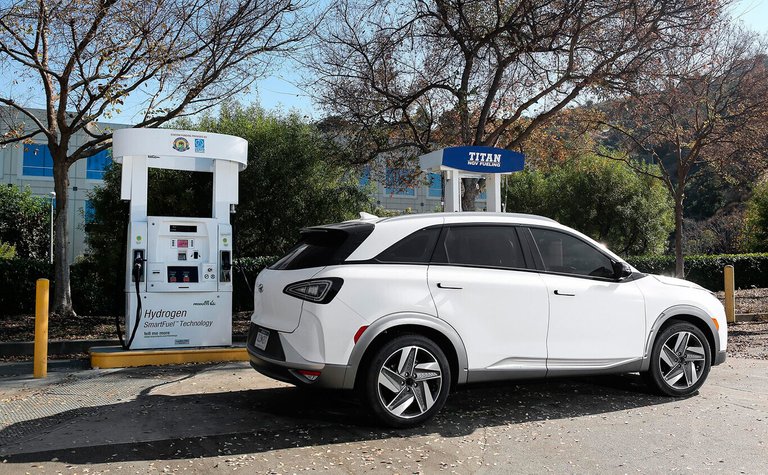 Source
As with hydrogen, ammonia also receives color qualifiers depending on the way in which it is produced, gray if it comes from reforming methane gas, blue in the production of which CO2 is captured and hidden underground, and ammonia green, generated through hydrogen via electrolysis with renewable energy sources.
Al igual que ocurre con el hidrógeno, el amoniaco también recibe calificativos de color según el modo en que se produzca, gris si procede del reformado de gas metano, azul en cuya producción se captura el CO2 y se esconde bajo tierra y el amoniaco verde, generado a través de hidrógeno vía electrólisis con fuentes de energías renovables.
If we take into account that the European Union will apparently import 10 million tons of green hydrogen a year by 2030, in addition to producing 10 million tons within the community, blue ammonia could be a solution to the problems that raises the transport and storage of hydrogen.
Si tenemos en cuenta que, según parece, la Unión Europea importará 10 millones de toneladas de hidrógeno verde al año de aquí a 2030, además de producir 10 millones de toneladas dentro de la comunidad, el amoniaco azul podría ser una solución a los problemas que plantea el transporte y almacenamiento del hidrógeno.
More information/Más información
https://tekdeeps.com/ammonia-saved-humanity-for-the-first-time-now-i-could-do-it-again-with-hydrogen/
https://www.motorpasion.com/futuro-movimiento/amoniaco-salvo-a-humanidad-primera-vez-ahora-podria-hacerlo-nuevo-hidrogeno