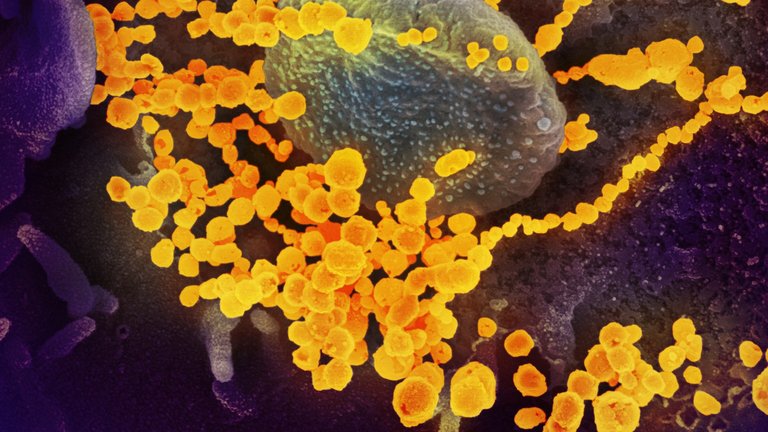 Source
Some of the viruses that affect animals can change hosts and attack humans in what is known as Zoonosis, something that we should be quite clear after a year and a half of pandemic due to the coronavirus that, according to experts, It comes from a bat, pangolin or other oriental animal.
Algunos de los virus que afectan a los animales pueden cambiar de huésped y atacar a los humanos en lo que se conoce como Zoonosis, cosa que deberíamos tener bastante clara después de año y medio de pandemia por culpa del coronavirus que, según nos quieren hacer creer, proviene de algún murciélago, pangolín u otro animalejo oriental.
The coronavirus is not the first known case of zoonosis, there are dozens of viral, bacterial, fungal or parasitic diseases, among which are well-known pathologies such as rabies, Ebola, tuberculosis or the famous Creutzfeld Jacobs disease better known as mad cow disease.
El coronavirus no es el primer caso conocido de zoonosis, existen docenas de enfermedades tanto víricas como bacterianas, fúngicas o parasitarias entre las que se encuentran afecciones tan conocidas como la rabia, el ébola, la tuberculosis o la famosa enfermedad de Creutzfeld Jacobs más conocida como la enfermedad de las "vacas locas".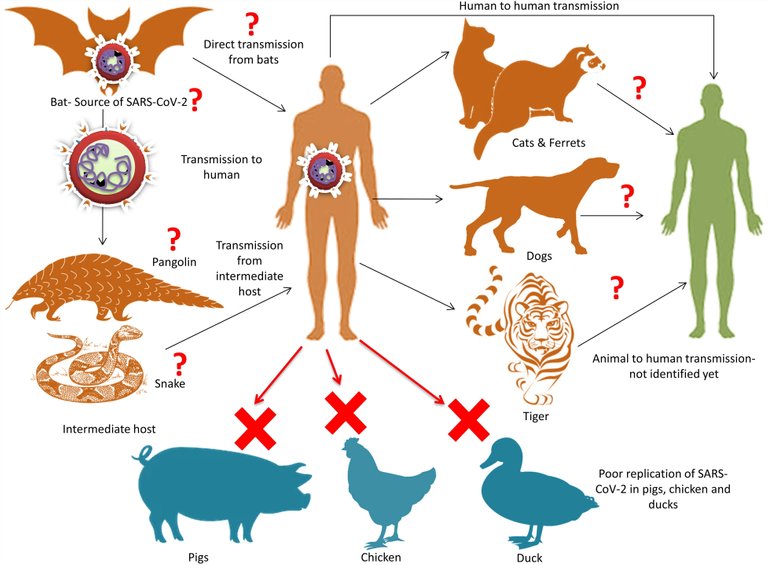 Source
For this reason, scientists strive to detect and study all those pathogens that can jump from animals to man and have developed a digital platform called Spillover, in which the risk of some animal viruses passing to the human species and avoiding or thus prevent the risk of another global pandemic.
Por ello los científicos se esfuerzan en detectar y estudiar todos aquellos agentes patógenos que pueden saltar de los animales al hombre y han elaborado una plataforma digital llamada Spillover, en ella se evalúa el riesgo de que algunos virus animales pasen a la especie humana y evitar o prevenir así el riesgo de otra pandemia global.
Thousands of scientists traveled 35 countries in search of pathogens that could pose a danger to the human species and discovered many of them during the process, since not all carry the same risk scientists decided to create a classification scheme that allows experts to evaluate and counteract the action of these viruses.
Miles de científicos recorrieron 35 países en busca de patógenos que pudiesen entrañar peligro para la especie humana y descubrieron muchos de ellos durante el proceso, dado que no todos entrañan el mismo riesgo los científicos decidieron crear un esquema de clasificación que permita a los expertos evaluar y contrarrestar la acción de estos virus.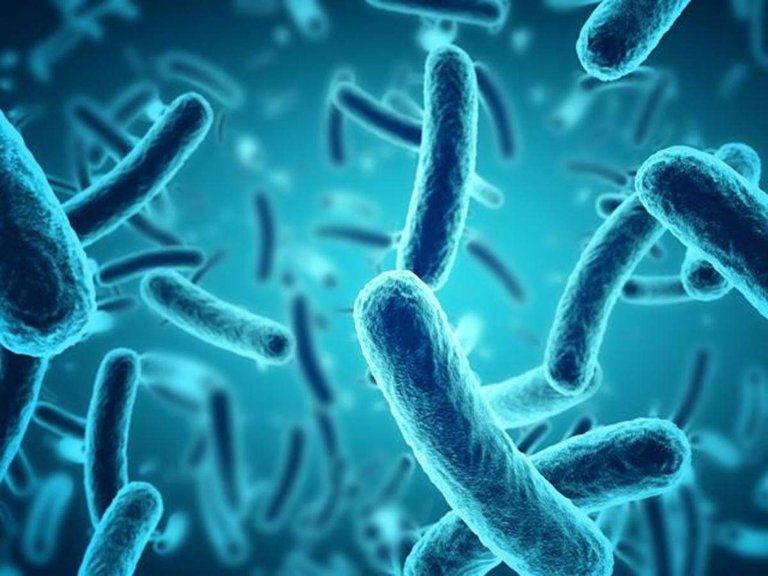 Source
In this scheme, the scientists identified 32 different factors depending on the type of virus, the hosts and the environment, factors such as the possible contagion routes, the variety of affected hosts or the population density that finally summarized on a scale of 155 points so that the higher the score, the greater the risk of zoonosis.
En este esquema los científicos identificaron 32 factores diferentes atendiendo al tipo de virus, a los huéspedes y al ambiente, factores como las vías de contagio posibles, variedad de huéspedes afectados o la densidad de población que finalmente resumen en una escala de 155 puntos de manera que a mayor puntuación mayor riesgo de zoonosis.
Using this scale, 887 animal viruses were studied, of which 12 turned out to be potentially dangerous for humans and of which COVI-19 ranks second to those that we will have to keep under surveillance, of course, assuming that the viruses really come from contact with animals and not from poorly isolated laboratories.
Utilizando esta escala se es estudiaron 887 virus animales de los que 12 resultaron ser potencialmente peligrosos para los humanos y de los cuales el COVI-19 ocupa el segundo lugar a los que tendremos que tener bajo vigilancia, eso sí, suponiendo que los virus realmente provienen del contacto con animales y no de laboratorios mal aislados.
More information/Más información
https://www.pnas.org/content/118/15/e2002324118
https://www.investigacionyciencia.es/revistas/investigacion-y-ciencia/al-rescate-del-coral-837/qu-virus-animales-amenazan-a-los-humanos-20003