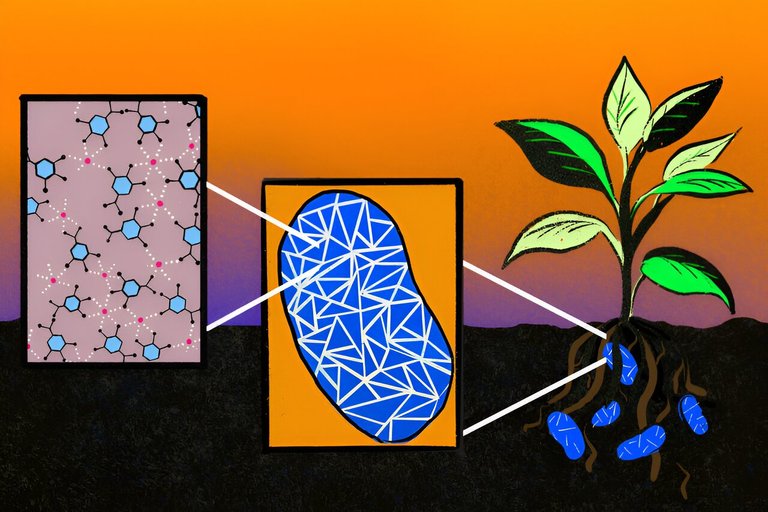 Source
At the end of the 18th century, the British clergyman and scholar Thomas Malthus published a study according to which he predicted that the population would increase faster than the food supply, which could cause the extinction of the human species by the year 1880, fortunately, as you will have could verify, he was wrong.
A finales del siglo XVIII el clérigo y erudito británico Thomas Malthus publicó un estudio según el cual pronosticaba que la población aumentaría más rápidamente que el suministro de comida, lo que podría provocar la extinción de la especie humana para el año 1880, afortunadamente, como habréis podido comprobar, estaba equivocado.
In the 1840s, a certain John Lawes discovered how to make artificial fertilizers from sulfuric acid and phosphate rocks and the problem ended, not only for the billion inhabitants of the Earth at that time, but they continue to be used today to feed eight billion souls.
En la década de 1840 un tal John Lawes descubrió como fabricar fertilizantes artificiales a partir de ácido sulfúrico y rocas fosfatadas y se acabó el problema, no solo para los mil millones de habitantes que había en la Tierra por aquella época sino que siguen utilizándose a día de hoy para dar de comer a ocho mil millones de almas.

Source
But these artificial fertilizers are not precisely harmless, after such extensive use for so many years, it has been proven that these fertilizers contaminate bodies of water and deplete soil nutrients, which is why it is necessary to look for less harmful alternatives if we want to maintain sustainable agriculture.
Pero estos fertilizantes artificiales no son lo que se dice inocuos, después de un uso tan amplio durante tantos años, se ha comprobado que esos fertilizantes contaminan los cuerpos de agua y agotan los nutrientes del suelo, por eso se hace necesario buscar alternativas menos dañinas si queremos mantener una agricultura sostenible.
In some farms, they are already experimenting with the use of bacteria that capture atmospheric nitrogen and convert it into ammonia in the soil, but these are very sensitive, which makes their use on a large scale difficult, but now a group of scientists from MIT have developed a coating technology that protects these bacteria.
En algunas explotaciones ya se está experimentando con el uso de bacterias que capturan el nitrógeno atmosférico y lo convierten en amoníaco en el suelo, pero estas son muy sensibles lo que dificulta su utilización a gran escala, pero ahora un grupo de científicos del MIT han desarrollado una tecnología de recubrimiento que protege a estas bacterias.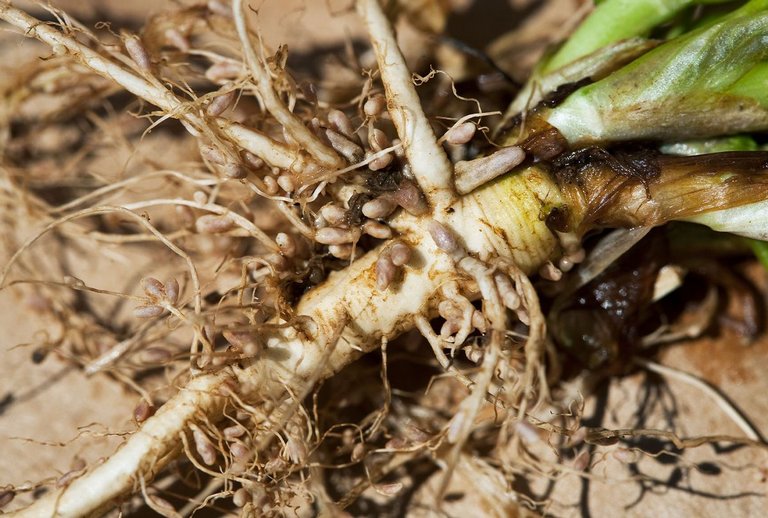 Source
This coating not only does not affect its growth or functioning, but also these coated bacteria can be freeze-dried, transported and used as fertilizer on crops in powder form. After the experiments they showed a 150% improvement in seed germination rate compared to uncoated bacteria.
Este recubrimiento no solo no afecta su crecimiento ni a su funcionamiento sino que además estas bacterias recubiertas pueden ser liofilizadas, transportadas y utilizarlas como fertilizante en los cultivos en forma de polvo. Tras los experimentos mostraron una mejora del 150% en la tasa de germinación de semillas en comparación con las bacterias sin recubrir.
Assistant Professor Ariel Furst, director of the scientific team, has created a company called Seia Bio, with which she intends to commercialize this solution and be able to stop depending on conventional fertilizers that are more expensive and harmful to the environment, thus promoting more sustainable agriculture for the future.
La Asistente Profesora Ariel Furst, directora del equipo científico ha creado una empresa llamada Seia Bio, con la que pretende comercializar esta solución y poder dejar de depender de los fertilizantes convencionales que son mas costosos y dañinos para el medio ambiente impulsando así una agricultura más sostenible para el futuro.
More information/Más información
https://news.mit.edu/2023/microbes-could-reduce-need-for-chemical-fertilizers-1115
https://ecoinventos.com/bacterias-con-un-recubrimiento-especial-que-podrian-facilitar-el-uso-de-microbios-como-fertilizantes/