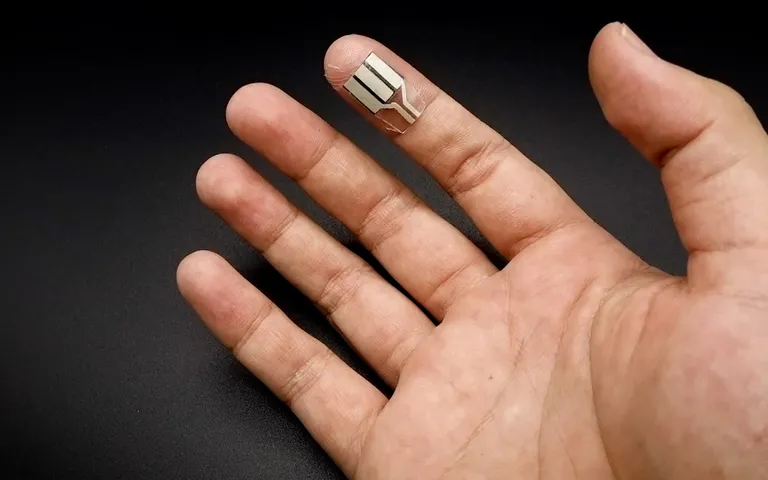 Source
Wearable devices are becoming more popular every day, smart watches, fitness bracelets to monitor physical activity, augmented reality glasses, they are devices of which millions of units have already been sold and will continue to increase not only in quantity but also in variety as new developments come out.
Los dispositivos "wearables" son cada día más populares, relojes inteligentes, pulseras de fitness para monitorizar la actividad física, gafas de realidad aumentada son dispositivos de los que ya se han vendido millones de unidades y seguirán aumentando no solo en cantidad sino también en variedad a medida que vayan saliendo nuevos desarrollos.
All this obviously needs energy to function and, given that the number of these devices per person will continue to increase and that the same will happen with their data transmission and reception capacities, we will need to generate energy autonomously and continuously so that we do not have to carry shouldering a battery the size of a shoebox.
Todo esto obviamente necesita energía para funcionar y, dado que el número de estos dispositivos por persona seguirá aumentando y que lo mismo sucederá con sus capacidades de transmisión y recepción de datos, vamos a necesitar generar energía de forma autónoma y continua para no tener que llevar al hombro una batería del tamaño de una caja de zapatos.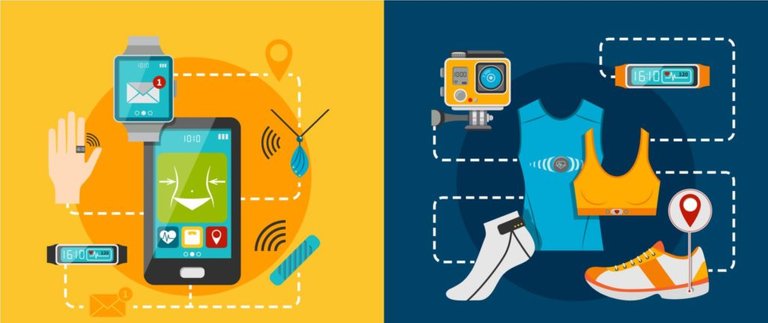 Source
There are currently some solutions based on small devices that use electrochemical storage such as small batteries or solar cells but they all have the problem of autonomy so their operation cannot be guaranteed for long periods, there are also those that use the kinetic energy of movement but that doesn't work when you're still
Existen actualmente algunas soluciones basadas en pequeños dispositivos que utilizan almacenamiento electroquímico como pequeñas baterías o celdas solares pero tienen todas tienen el problema de la autonomía por lo que no se puede garantizar su funcionamiento en periodos prolongados, también los hay que utilizan la energía cinética del movimiento pero eso no funciona cuando estas quieto.
To overcome this obstacle, a group of engineers from the University of California at San Diego have designed a small biofuel cell that obtains energy from sweat that comes from the fingertips and also integrates small piezoelectric generators that produce energy when pressed fingertips.
Para superar este obstáculo un grupo de ingenieros de la Universidad de California en San Diego han diseñado una pequeña celda de biocombustible que obtiene la energía del sudor que proviene de las yemas de los dedos y además integra unos pequeños generadores piezoeléctricos que producen energía cuando se presiona las yemas de los dedos.

Source
These small fuel cells take advantage of the high concentration of lactate in human sweat, our hands and fingers are constantly exposed to the air so they are constantly producing sweat in fact the fingertips have a high concentration of sweat glands reaching produce a few microliters per centimeter.
Estas pequeñas células de combustible aprovechan la alta concentración de lactato en el sudor de los humanos, nuestras manos y dedos están expuestos constantemente al aire por lo que están produciendo sudor constantemente de hecho las yemas de los dedos tienen una gran concentración de glándulas sudoríparas llegando a producir unos cuantos microlitros por centímetro.
If to this we add the energy produced by these devices by means of the piezoelectric pressure generators, we will be able to have a good continuous power system for our wearables without having to depend on recharges and without fear of being abandoned at the most critical moments.
Si a esto añadimos la energía producida por estos dispositivos por medio de los generadores piezoeléctricos de presión podremos un buen sistema de alimentación continua para nuestros wearables sin tener que depender de las recargas y sin miedo a que nos dejen abandonados en los momentos más críticos.
More information/Más información
https://arstechnica.com/science/2021/07/finger-wrap-could-one-day-let-you-power-up-wearables-while-you-sleep/