Source
Launching a new drug on the market is, in addition to being extremely expensive, a long and complex process, not only on a purely chemical or biological level but also, on a bureaucratic level, it is necessary to pass a lot of tests to guarantee its efficacy before obtaining permission to be able to sell the new drug.
Sacar al mercado un nuevo medicamento es, además de sumamente caro, un proceso largo y complejo no solo a nivel puramente químico o biológico sino que también, a nivel burocrático, es necesario superar montones de pruebas que garanticen su eficacia antes de conseguir el permiso para poder vender el nuevo medicamento.
That is why it would be very good to be able to use drugs that have already passed all the tests and are already on the market, to treat pathologies other than those for which they were initially conceived, thereby saving a lot of time and money.
Por eso sería muy bueno poder utilizar los medicamentos que ya han superado todas las pruebas y ya están en el mercado, para tratar patologías distintas de aquellas para las que fueron concebidos inicialmente con lo que se ahorraría mucho tiempo y dinero.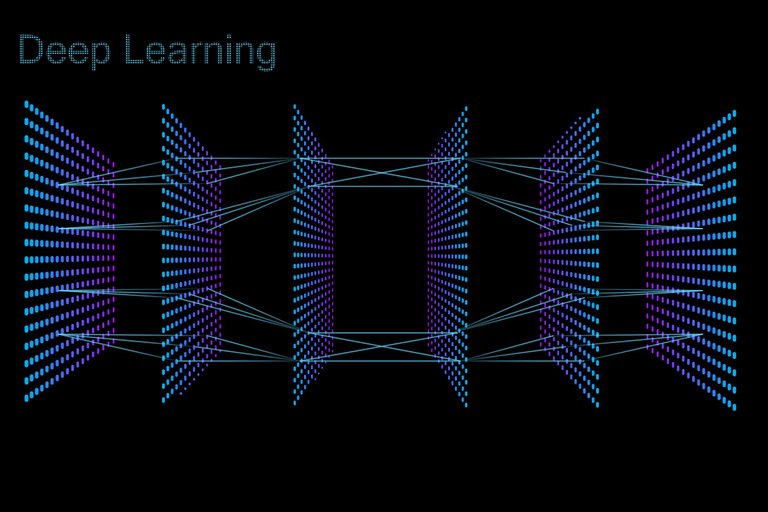 Source
With the means available today that would be a very laborious process, conducting lots of clinical trials in order, by trial and error, to be able to discover possible uses other than the origin of the drug, but it seems that now this can change by applying deep learning to stored data.
Con los medios de que se dispone hoy en día eso sería un proceso muy laborioso, realizar montones de ensayos clínicos para, por ensayo y error, poder descubrir posibles usos distintos al de origen del medicamento, pero parece que ahora esto puede cambiar aplicando el aprendizaje profundo a los datos almacenados.
Along these lines, a group of scientists from the University of Ohio have developed a model that they have trained with the data of more than a million patients obtained from hospitals and insurance companies, analyzing the drugs prescribed for each disease and the active ingredients from each of them.
En esta línea en grupo de científicos de la Universidad de Ohio, han desarrollado un modelo al que han entrenado con los datos de más de un millón de pacientes obtenidos de hospitales y compañías de seguros, analizando los medicamentos prescritos para cada enfermedad y los principios activos de cada uno de ellos.

Source
Although this model has been trained with data related only to coronary heart disease, it seems that it would be relatively easy to use it for other pathologies, since the structure of the data for one and the other are very similar.
Aunque este modelo ha sido entrenado con datos relativos solamente a enfermedades coronarias, parece ser que sería relativamente sencillo utilizarlo para otras patologías pues la estructura de los datos de unas y otras son muy similares.
I don't know about you but it seems incredible to me the speed at which artificial intelligence advances and the number of uses that can be given to it, at this rate the world in the next decade will be unrecognizable especially for those of us from the last century, hopefully we will be able to take on the change without falling by the wayside.
No sé a vosotros pero a mí me parece increíble la velocidad a la que avanza la inteligencia artificial y la cantidad de usos que se le pueden dar, a este ritmo el mundo en la próxima década será irreconocible sobre todo para los que somos del siglo pasado, esperemos ser capaces de asumir el cambio sin quedarnos por el camino.
More information/Más información
https://www.marktechpost.com/2021/01/05/researchers-introduce-a-deep-learning-framework-for-drug-repurposing/
https://www.xatakaciencia.com/medicina/nuevo-algoritmo-aprendizaje-automatico-esta-ayudando-a-determinar-que-medicamentos-se-pueden-reutilizar-para-otras-afecciones